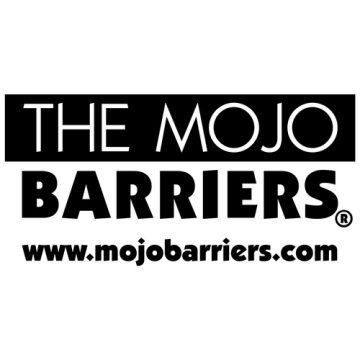 Veldzigt 3, 3454 PW De Meern, Netherlands
Mojo Barriers was established 25 years ago and provides crowd control and barrier products worldwide.
In 2014, Mojo Barriers was contracted by the G20 Leaders' Summit in Brisbane, Australia to develop a new fencing product to protect the city and high-profile delegates including Barack Obama. The result was the High Fence, a durable, strong, yet aesthetic product ideal for segregating crowds and creating perimeter lines across cities, venues and events.
This High Fence now joins Mojo Barriers' extensive range of barrier and crowd safety products, which are available globally through Mojo's network of offices and partners including the UK and Europe, the USA, South East Asia and Australia.
The favourite among event organisers, councils and security companies looking for a safe, sustainable and cost-effective system, Mojo Barriers continual investment in research and development results in proprietary event barriers and related products which are adaptable, reliable and proven to improve safety. These products are combined with extensive knowledge and understanding of crowd movement and control, and Mojo works with each client to design configurations which match the needs of a project.
Mojo Barriers was established 25 years ago, designing the first ever stage barrier system. This system is now used at global festivals, tours, corporate events, sporting and cultural occasions and is the barrier of choice for worldwide names from U2 and the Rolling Stones to Glastonbury Festival and Lollapalooza. Other clients include the Glasgow 2014 Commonwealth Games, The London 2012 Olympics and the Queen's Diamond Jubilee.
Just three months after the original request, and High Fence had not only been designed and tested – but 2,500m (2.5km) had been manufactured and was used to create restricted zones and walkways across Brisbane. This product is now available to the global security, police and major event sectors.