Barendrecht, The Netherlands
Tensions around the world are creating new security challenges for government officials, peace keepers, emergency services, business executives and travellers alike. Whether a vehicle is armoured or not, its purpose is to safely bring its passengers to their end destination. That is why TSS provides high-level expertise and products to keep vehicles moving in the most difficult conditions. Mobility is a vehicle's most important asset, TSS makes sure your vehicle gets to use that asset as long as possible.TSS is your one-stop-shop for keeping your special-purpose vehicle moving. Our runflat systems, brake upgrades, protected fuel tanks, vehicle intercoms and heavy-duty wheels are all aimed at protecting your vehicle's most valuable asset: its mobility. We call that Armour Mobility!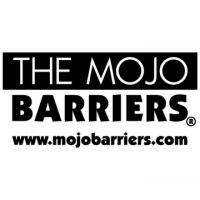 Veldzigt 3, 3454 PW De Meern, Netherlands
35.63 km
Mojo Barriers was established 25 years ago and provides crowd control and barrier products worldw...