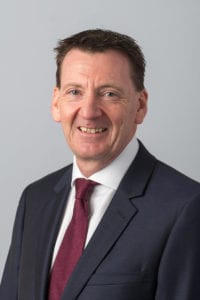 This year's Global MSC Security Conference (Bristol, 11–12 November) will see Synectics explain how advanced technologies and evolving features can support those tasked with ensuring that public surveillance is undertaken legally and ethically.  
Over 150 delegates from the fields of security, law enforcement, government, and academia are due to attend the two-day event, which will focus on the ethical challenges presented by the growing use of CCTV, ANPR, drones, facial recognition, and artificial intelligence (AI) within the public realm.
Speakers include Tony Porter, the UK's Surveillance Camera Commissioner. Tony will be joined by senior representatives from police forces, fire and rescue services, and other organisations closely linked to the issues of public safety, crime prevention, and national security.
Seminar summary: 'Building Ethical Capacity into Surveillance Technology'
Synectics' Martin Bonfield also joins the event line-up. His seminar will highlight how public concerns regarding surveillance ‒ especially around the use of emerging technologies such as facial recognition and AI ‒ are shown to be greatly reduced if robust and demonstrable safeguards are in operation.
Those attending the session will gain a clear understanding of the tools available to help ensure that any public surveillance data can be captured, managed, and shared in accordance with existing and evolving demands.
The session will look specifically at solutions designed to support users in four key areas: facial recognition usage, regulatory compliance (GDPR), data protection (cybersecurity), and evidence management.
What to expect: tools under the spotlight
To showcase the emerging capabilities, Synectics will be demonstrating how its Synergy 3 command and control platform supports a wide range of safeguarding and compliance mechanisms, including comprehensive digital audit trails, automated workflows aligned to standard operating procedures, and time-limited data storage.
The role played by highly secure, cloud-based evidence lockers ‒ which support secure, real-time authorized access to data ‒ will also be discussed, specifically in the context of inter-agency data-sharing.
Martin Bonfield, Sales Manager at Synectics said: "Synectics has been at the forefront of global surveillance solutions for over 30 years. We work closely with customers to tackle the complex issue of ethics surrounding CCTV use, data capture and monitoring, and the robust management of digital evidence.
"I'm looking forward to showing delegates examples of the smart technology available to ensure surveillance operations are effective, secure, and compliant with legal and ethical frameworks – today, and years from now."
As a premium sponsor, Synectics (Stand 15) will be exhibiting its leading-edge technologies. Live demonstrations will run throughout the event to show how the tools explored in the seminar can be applied within a range of practical evidence-management and incident-response scenarios.