Security Buyer Middle East takes a look at the progression of Middle Eastern ports towards a smart and AI driven security future 
Ports in the Middle East took four of the top five spots in the second edition of the global Container Port Performance Index (CPPI) developed by the World Bank and S&P Global Market Intelligence. CPPI is a comparable index of global container port performance intended to serve as a reference point for key stakeholders in the global economy. 
Saudi Arabia's King Abdullah Port tops the ranking in 2021, with regional competitors Port Salalah in Oman, Hamad Port in Qatar and Khalifa Port in Abu Dhabi rounding out the top five. Saudi Arabia's Jeddah Islamic Port also featured strongly in eighth place overall. 
The ranking is based on time vessels needed to spend in port to complete workloads over the course of 2021, a year that saw unprecedented port congestion and disruption to global supply chains. 
"Increasing the use of digital technology and green fuel alternatives are two ways countries can modernise their ports and make maritime supply chains more resilient," said Martin Humphreys, Lead Transport Economist at the World Bank and one of the researchers behind the index. "Inefficient ports represent a significant risk for many developing countries in that they can hinder economic growth, harm employment, and increase costs for importers and exporters. In the Middle East, heavy investments in container port infrastructure and technology are proving to be effective." 
So, given the ranking of efficiency in Middle Eastern ports, how does security play a role in this and the transition towards smart infrastructure and transportation? The smart city is a core principle in the region, as highlighted by the Dubai Expo earlier this year. Ports as an infrastructure fall within this category.  
According to the World Economic Forum, a reduction of barriers in the global supply chain could increase international commerce by 15%. 
Worldwide ports are increasing their digitisation efforts to become smarter such as in the Middle East and the United Arab Emirates (UAE), where Abu Dhabi Ports Chief Executive Captain Mohamed Juma Al Shamisi commented recently that vessel operators, shipyards and builders must "take advantage of technology growth and spend money on research and development to start the process of digitalisation." 
According to Gartner, the shipping and logistics industry is set to evolve towards a completely digitised future. "We expect that artificial intelligence (AI), machine learning, corporate social responsibility, and cost-to-serve analytics will all drive significant shifts in supply chain strategies within the next decade," said Gartner Research VP Noha Tohamy. 
Following the launch of new global blockchain initiatives earlier this year by large shipping companies like Maersk, data synchronisation between the maritime ecosystem partners across the value chain is becoming critical. All parties in a digital transaction, including sellers, buyers of cargo, customs and port authorities can share a database which is home to a secure distributed ledger running a blockchain protocol. Blockchain offers a new, more secure transaction host. At the same time, when seeking to add ships with cargo worth millions of dollars to a corporate network, cybersecurity must run through everything and be a priority, not an afterthought. IBM's Cyber Security Intelligence Index ranked transportation as the fifth most cyber-attacked industry in 2016, but just 43% of crew are aware of cyber safe policies provided by their company and according to Futurenautics, only 12% received any cyber security training. 
To read more news and exclusive features see our latest issue here.
Never miss a story… Follow us on: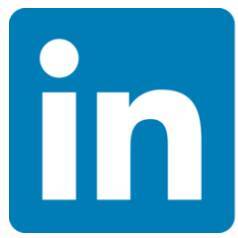 Security Buyer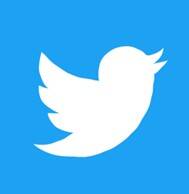 @SecurityBuyer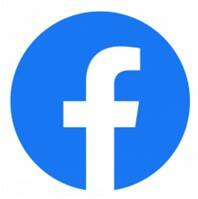 @SecbuyerME
Media Contact
Rebecca Morpeth Spayne,
Editor, Security Portfolio
Tel: +44 (0) 1622 823 922
Email: editor@securitybuyer.com