A world-leading British manufacturer of anti-terrorism security measures acclaimed for its innovative products could be setting a new design trend with its latest project in Australia.
Bollards made by Coventry-based Safetyflex Barriers have been given a striking makeover for an installation to help secure one of the busiest railway stations in Sydney from potential vehicle attacks.
Indigenous artists have put their stamp on the bollards outside Redfern Station, a major transport hub within the inner-city suburb with more than 70,000 journeys a day, which can stop attacks from vehicles travelling up to 80mph.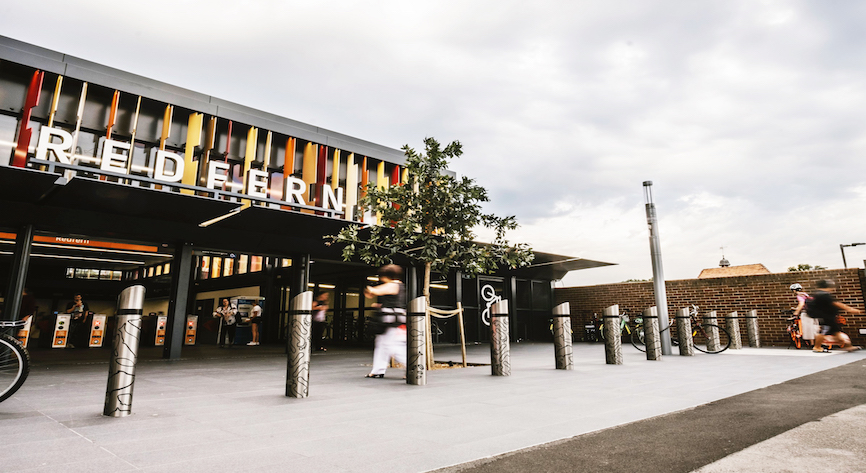 The installation at Redfern Station was carried out as part of a new entrance being created by the News South Wales Government to improve the movement and safety of passengers.
The heritage-listed station has strong ties with the local Aboriginal community which has been reflected in the design of the new entrance and the bollards.
The artists have transformed the look of the slim line steel bollards with Aboriginal symbols to mirror designs on the windows within the entrance.
It is the latest project to have been completed with Australian distributors EZI Security Systems as Safetyflex Barriers continues to expand its global reach as a leading force in providing preventative measures to counteract terrorist threats.
Marcus Gerrard, director at Safetyflex Barriers, said: "We have a growing presence in Australia and are helping to secure numerous locations there to protect people and key locations from potential vehicle attacks.
"This was a particularly enjoyable project as it formed part of major improvement works to a high-profile station in Sydney and involved local Aboriginal artists transforming our bollards.
"Aside from providing superior protection against terror threats involving vehicles, our bollards have a stylish aesthetic which means they do not detract from the appearance of sites they help secure.
"This is the first time that our bollards have been given a makeover but the resulting design makes a fantastic statement in reflecting the culture of the local community and the new look of the station entrance.
"The feedback has been great and we are expecting this to signal an exciting new trend with more locations that we are working with both in the UK and overseas looking to put their own stamp on our bollards to reflect their identity and surroundings."
The company's innovative range of barriers and bollards help to secure areas at risk such as shopping centres, sports stadiums, government and military buildings, utilities and key infrastructure centres.
It has recently been recognised with the ADS Security Innovation Award by the Home Office, and Product of the Year Award at the Australian Security Industry Awards.