Zenith is showcasing its next-generation AI platforms at Intersec from 17-19 January, in association with their Strategic Alliance Partners SAFE, a powerhouse in the future of security in the kingdom of Saudi Arabia, as well as regionally. 
The International Homeland Security Market is all set to witness a colossal technological disruption as the world's first AI EagleEye Intelligent Patrol, developed by Zenith Technologies marks its ground-breaking debut at Intersec 2023, Dubai. Launching its 3rd Generation Intelligent Lightbar device, Zenith continues to lead the market and disrupt its own technologies with reiterations of further technology firsts in its AI EagleEye Intelligent Patrol Policing release. The world pioneering, 1st Generation of mobile ANPR platforms was deployed by Zenith in 2008 for Dubai Police.
Zenith, an Australian company with an established presence in the Middle East since 2008 has evolved to be a global leader in innovative disrupter technologies in the Homeland Security space. In the next 5 years, the Middle East Homeland Security Market is estimated to be worth USD 34.2 billion.
Spearheading its well-deployed technologies and next-generation AI platforms at this year's Intersec at Stall no S3 D42 in association with its Strategic Alliance Partners, The National Security Services Company (SAFE), fully owned by Public Investment Fund, a powerhouse in the future of security in the kingdom of Saudi Arabia, as well as regionally. In addition to leveraging an army of foot security personnel, SAFE identifies with the exponential power and reach of technological platforms. SAFE and Zenith have formed a Strategic Alliance to amplify the reach of their respective offerings to the various sectors in the kingdom of Saudi Arabia, the GCC region and beyond.
Zenith reiterates its commitment to expanding the technological reach and vision of its latest offerings into the Policing and Health and Safety industries.
A plethora of features and capabilities have been inbuilt into the Future of Policing by Zenith, which has reaffirmed its industry lead and rapport in this niche space over the last 15 years.  The World's first release of Zenith's AI EagleEye Intelligent Patrol embeds within the cavity of the Policing Lightbar a fully functional AI Drone that is poised to take flight autonomously or as manually controlled by its Law Enforcement's personnel, whilst on city patrols.
Impromptu at the press of a button, the top of the lightbar's cavity slides away to expose the skies allowing the AI-empowered Drone to rise and take immediate flight. The AI Drone effectively unleashes an Eye in the Sky- as would a floating K9 – sniffing out crime whilst communicating a 360-degree Birdseye view back to HQ.
Shaping the future of Policing, the Zenith AI EagleEye leverages in-house developed, cutting-edge technologies to offer features such as 360 degrees Situational Awareness, Automatic Number Plate Recognition (ANPR), Make Model Color (MMC), Face Recognition (FR), LIDAR Speed enforcement, Automated Traffic Infringements including real-time detection of fastened Seatbelt and Mobile Phones usage whilst driving.
Additionally, the AI Platform's expansive capabilities allow for various data training for  Visual Pollution detection, Traffic and Crowd analysis, Detection of objects in the dark and 3D mapping of the surrounding environment. Disparate data is relayed in real-time to the police control centre wirelessly through Zenith's AI-powered Traffic Enforcement Management (TEM) Command and Control secured protocols.
Speaking about the latest launch, Russell Hammad, Founder and CEO of Zenith Technologies, said, "Zenith prides itself in being innovators, patent and expansive IP holders in a number of disrupter platforms, incorporating advancements in both the software and hardware componentry of these niche HMS technological suites. In fact, Wikipedia features Zenith's Mobile ANPR as the first such global deployment in early 2008, in its definition of the technology. The target market for Zenith's technologies is predominantly Governmental, and Security, Health and Safety conscious operators within the community. Our AI technologies have had a positive ROI impact and have built efficiencies in law enforcement agencies and traffic departments."
The UAE aims to boost its GDP by around 35% ($96 billion) using AI technologies. It will help the country cut down government spending by up to 50%, saving approximately $3 billion.
Commenting on their partnership with the UAE Government and neighbouring GCC and Middle East region, Hammad commented, "We began our engagements with Dubai Police as far back as 2008 when we introduced a mobile ANPR solution- a world first. Due to the success and simplicity of that ANPR offering, Dubai Police has since then expanded its appointments with Zenith into numerous other technologies. Apart from Dubai Police, Zenith has partnered with a number of governmental security apparatus in the region, some of whom are classified regional deployments, but others include Abu Dhabi, Kuwait and KSA Governments, Ajman Police, Emaar, Meraas, Dubai Holding, Nakheel in the UAE."
On the future plans of Zenith, Hammad, relayed, "We are currently working on the 2nd generation of our Media Monitoring System (MMS), which will be a strictly  AI-based  technological platform, supporting a most expansive language agnostic search (including Arabic dialects) into rich media, where that be video, audio or text, in addition to the modern mode of communication, as emojis. Highlighting sentiment analysis of that content is equally crucial and a core focus. Making meaning out of the rich and unstructured World Wide Web content is our mantra. Concurrently, continued advancements into the AI EagleEye Intelligent Patrol's roadmap are forever alive and momentous".
To read the full exclusive and other news stories and exclusives, see our latest issue here.
Never miss a story… Follow us on: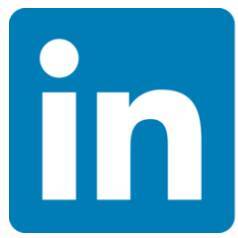 Security Buyer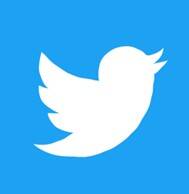 @SecurityBuyer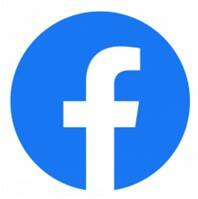 @Secbuyer
Media Contact
Rebecca Morpeth Spayne,
Editor, Security Portfolio
Tel: +44 (0) 1622 823 922
Email: editor@securitybuyer.com