ANSecurity installs new VPN solution for council to enable remote working for staff, increasing cost and resource efficiencies
ANSecurity, a specialist in advanced network and data security, has announced the successful completion of a Secure Access platform upgrade for the South Hams District Council and West Devon Borough Council.
South Hams District Council and West Devon Borough Council serves a large portion of the county of Devon in South West England. With just under 400 staff, the council provides a variety of services to over 100,000 properties and 140,000 residents. Due to a need to protect sensitive data and at the same time accommodate modern, flexible ways of working, South Hams District Council and West Devon Borough Council was undergoing the process of transforming the way it worked.
The council wanted to ensure that in the future, its employees could work in a location agnostic way. Secure Access was central to that transformation, providing a secure connection between an employee's device and the council's network. The council approached ANSecurity for help in managing the upgrade to the latest platform.
As ANSecurity was a specialist in securing networks and protecting data and had helped some of the largest organisations in the UK and global brands to reduce risk and simplify operational management.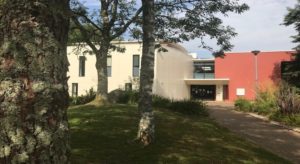 They also have clients with an aggregate annual turnover in excess of £780 billion, employing over 779,000 staff and include top three players in the fields of financial services, retail and logistics. Public sector customers include local and central government, schools and colleges, police forces and the NHS.
But their ethos recognises that technology by itself is not enough to create world class security processes that reduce risk. As such we offer consulting services to help our customers architect mature security methodologies and educational services to help them develop the skills needed to strengthen security from within.
Therefore, after a series of calls and on-site meetings, the full upgrade was purchased. It chose Pulse Secure appliances for their unparalleled ability to combine Secure Access with a user-friendly experience.
The council opted for an "always on" VPN – one which would use a device ID to authenticate to the council's network – thereby circumventing the manual sign-in process and providing a streamlined authentication process for users. From there the processes of logging in at home, or the office became almost identical. By deploying fewer physical 2 factor tokens, the council made further savings. ANSecurity helped the council configure the VPN with a couple of days of on-site consultancy.
Mike Ward, the council's head of IT commented: "Security of this type is an enabler to the way we work – we couldn't do it without a VPN.
"ANSecurity have been a great partner for us and nothing was too much trouble, they provided good guidance and were there every step of the project. We look forward to working with them on an on-going basis."
The council's new operating model has proved tremendously popular with staff, allowing them to work agilely in whatever location they choose. The council's offices are now hot desking locations with around 100 to 150 people using Pulse Secure VPN to log into the office network every day.
The ability to capture business processes into its workflow allowed the council to downsize its staff costs and save £1.4 million a year. The resultant savings in money, staff and space has also cut its carbon footprint and paper waste significantly.