The ASIS Foundation, in partnership with UK-based research firm, The Clarity Factory, reinforced its commitment to support global security managers with the launch of its first-ever Diversity, Equity & Inclusion (DEI) report, Empowering Diversity, Equity and Inclusion in Corporate Security 2022. The report highlights DEI challenges within corporate security and suggestions towards building a culture that respects and celebrates the diversity of its workforce; recruiting, developing, and retaining diverse talent necessary to address the challenges faced by the security profession.
The Clarity Factory used the following methodology in its research:
An extensive literature review of latest thinking and best practice on diversity, equity and inclusion (DEI).
Informal interviews and discussions with 32 professionals across the security industry, along with participation in a number of informal industry networks on DEI.
Structured interviews with 16 Chief Security Officers from multinational companies based in the UK, US, Australia, the Netherlands, Switzerland and Germany. They were from the following sectors: banking and finance, extractive, energy, defense and aerospace, retail, pharmaceuticals, entertainment, technology, agriculture, and consultancy.
Anonymous survey, which received 474 responses, which were concentrated in the US, the UK, Canada, and Europe. The results should be seen as illustrative and further work is needed to develop a statistical base for work on DEI in corporate security.
The survey's data on race and ethnicity has some limitations. We opted to ask an open question about race and ethnicity, which made the data difficult to analyse – we should have asked "do you consider yourself to be a member of a racial or ethnic diversity within your current country of residence." We have separated the race and ethnicity data for North America (excluding Mexico), the UK, Europe, Australia and New Zealand and classified responses into Caucasian and non-Caucasian.
Survey respondents were: 38% women, 11% LGBTQIA+, 6% had a physical disability and 11% were neurodiverse. 21% of respondents residing in the US, Canada, the UK, Europe, Australia and New Zealand were non-Caucasian.
Throughout the report, we use the acronym LGBTQIA+: lesbian, gay, bisexual, transgender, queer, intersexual, asexual, plus. The plus relates to individuals who do not classify as heterosexual or typical gender categories, but do not identify with the other listed identity categories. We recognize this is an area where we are all learning and we have attempted to be as inclusive as possible.
We also received data from SMR Group, a small, woman- and veteran-owned recruitment firm working across 75 countries, whose sole focus is security, risk and resiliency. They analyzed data from the last 5 years of job searches, which included over 5000 records, and provided the anonymized numbers to The Clarity Factory. They did not disclose any personally identifiable information about individuals.
According to Maria Teresa Septien, CPP, Chair, ASIS Foundation Board of Trustees, "Valuing and leveraging a diverse workforce, and developing and retaining talent with different life experiences, will undoubtedly bring better and more strategic solutions to the world of security." She went on to add, "We embarked on this research effort to better understand the current state of diversity, equity and inclusion (DEI) within corporate security: the nature and extent of diversity, the experience of diverse professionals within the industry, the thinking of corporate security leaders and the types of initiatives they are spearheading, the role of membership organizations, and outstanding challenges. Organizations like ASIS International have a key role to play in progressing DEI efforts now and in the years to come."
The research points to the following practices for corporate security functions:
Use of metrics to track progress and hold managers accountable
Provide training for managers in conducting reviews and promotions
Offer equal access to career development enhancing opportunities
Identify routes for progression for the intelligence function to transition – it is a diverse cohort but struggles to transition into mainstream security roles
"According to the study's findings, corporate security departments have recently placed more focus on DEI work," said Rachel Briggs, OBE, co-founder and CEO of The Clarity Factory. "Corporate leaders acknowledge the importance of DEI but also voice their displeasure that more hasn't been done. Security isn't the only sector suffering with it. Although there is still much to learn about the strategies that will work best for corporate security, this study gives us a glimpse into the most urgent problems now present in corporate security settings."
Nearly all of the CSOs participating in this research effort placed a great emphasis on broadening the diversity of their teams, improving equity via the work, and fostering inclusive workplaces. Their work across the three areas of DEI was documented and fell into the following three categories:
Collective Wisdom: Getting more diverse talent into corporate security – diversity
Rewarding Talent: Ensuring all talent can rise equitably through the function – equity
Unlocking the Diversity Dividend: Inclusive work environments – inclusion
The research cites that corporate security starts from a much lower diversity base than most other areas of the business. For example, data from SMR Group showed that 94% of their candidates for security, risk and resiliency roles globally were men, and 70% came from a former government background – generally military, police or intelligence.
Additionally, it also points to the following practices for security industry membership organizations to further their role as change agents as their access and reach is significant. Those practices include:
Collecting data to understand their members and gather input and feedback on DE&I efforts.
Revising talent spotting and selection processes to ensure diversity within boards and leadership.
Using programing to enhance DE&I within the industry, including diversity of speakers, rules on entertainment at events, instigating and implementing codes of conduct, offering safe spaces for discussions about DE&I, ensuring fair approaches to awards, running programs for members on reverse mentoring, and promoting and supporting DE&I networks.
Playing an active role in wider industry branding efforts, such as campaigns and career pathways.
To view the executive summary, please click here.
To read more news and exclusive features see our latest issue here.
Never miss a story… Follow us on: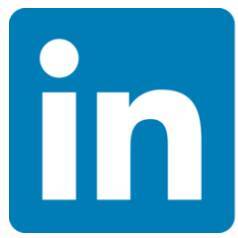 Security Buyer UK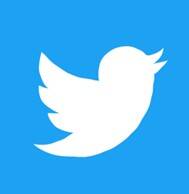 @SecurityBuyerUK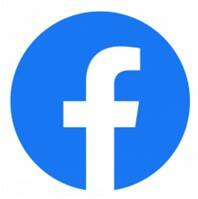 @SecbuyerUK
Media Contact
Rebecca Morpeth Spayne,
Editor, Security Portfolio
Tel: +44 (0) 1622 823 922
Email: editor@securitybuyer.com