Security Buyer Managing Editor Rebecca Spayne catches up with Security LeadHER Co-Chairs, Elaine Palome, Director of HR Americas, Axis Communications, and Antoinette King, CEO of Credo Cyber Consulting
Representing both the Security Industry Association and ASIS International, Elaine and Antoinette reveal why the LeadHER event is so important to the progression of the industry and exploring the challenges faced by women in security every day.  
Could you tell us a little bit more about what we can expect from the event and what role you both have to play in the making of it? 
Elaine: "First, let me start by saying how pleased I am that the Security Industry Association's Women In Security Forum, and ASIS International are co-hosting this inaugural event. In this case, one plus one definitely makes much more than two, and together we will offer both seasoned veterans and young professionals opportunities to meet strong women face-to-face in keynote sessions and workshops that are designed especially for them. Many hands make light work. Antoinette and I are only two of the approximately 20 people who are working together to make this a memorable event." 
Antoinette: "First of all, I just want to say again, thank you for having us here to talk about this, I am just honoured to be working hand in hand with Elaine to bring this event to light. I want to echo that we are at the top just overseeing, there are many other people that are doing amazing work. Everything from working on getting content and making sure that the sessions are relevant and will be worth people's time, having sponsors come in, getting the keynote speakers, there's so many wheels that are turning and both organisations are working tirelessly to make this happen. So I'm super excited. What I'm most excited about is the fact that it is an event created for women in order to help them grow professionally and personally.  
"I should mention that we have so many male champions and colleagues that are involved in helping either promote the event, or attend the event. I've had several people reach out to me from the industry, male champions that have asked what they can do to support the event. So I'm really excited about the fact that not only is it something that's going to help women advance their careers and learn, but it's also an opportunity for us to all come together for diversity, equity, and inclusion. I think it's just a beautiful concept." 
Elaine, why do you think there is such a need to establish this sort of event and how do you think it'll benefit the industry in the long run? 
Elaine: "Five years ago I was part of the team who founded the Women in Security Forum at the Security Industry Association. Since then we've grown to an organisation of over a thousand members who support the development of women in our industry in many different ways through scholarships and charitable organisations, mentorship and educational and events. This conference will give us the opportunity to expand our offering to develop women in our industry. It's a natural outgrowth of the work that we're doing to increase diversity, equity, and inclusion in our industry." 
Antoinette: "Oftentimes when we have any speaking event, whether it's ISC West or GSX or Securing New Grounds, sometimes it's difficult to get women to step forward and put themselves out there to speak and put themselves on the stage. This is a wonderful opportunity to give women the chance to think about ideas that are relevant to our industry and be able to use their voice. That's exciting to me because the first time that I saw Elaine speak was at a SIA event in New York on a panel and they were talking about bringing young professionals into the industry. I was so inspired by the fact that Elaine was new to our industry. 
"She had been in HR for a very long time, but new to the security industry. It was inspiring that she was up there and putting herself out there. That was the catalyst for me to start getting involved with SIA and ASIS more boldly. And so, thank you Elaine for that because you really provided me with inspiration that there could be somebody like me up on a panel doing the same. I think that this is an opportunity to give young women the opportunity to have their voice as well." 
Antoinette, I identify you as a female figurehead that provides support and guidance for other women. You've been quite vocal about this empowerment for your colleagues and your peers. What instigated this passion other than Elaine's fantastic panel!
Antoinette: "I've been in the industry for a very long time. I started out as a technician in the industry, so it's very rare to have a woman carrying a tool belt and a ladder and building systems and mounting cameras. I've been in the industry about 23 years. For the first 10 to 12 years, I was legitimately the only woman in the room most of the time. I always found that I would try to fit myself into the male roles and morph myself into the background because I didn't want to stand out. It was very challenging for me to be feminine. Then social media started to grow, the Women in Security community started to grow. The Women in Security Forum was developed and all of a sudden I was like, 'wait, there are more of you…'
Read the full exclusive in our latest issue here.
Never miss a story… Follow us on: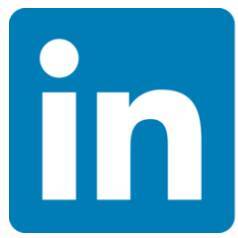 Security Buyer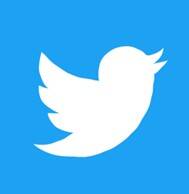 @SecurityBuyer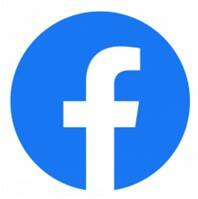 @Secbuyer
Media Contact
Rebecca Morpeth Spayne,
Editor, Security Portfolio
Tel: +44 (0) 1622 823 922
Email: editor@securitybuyer.com