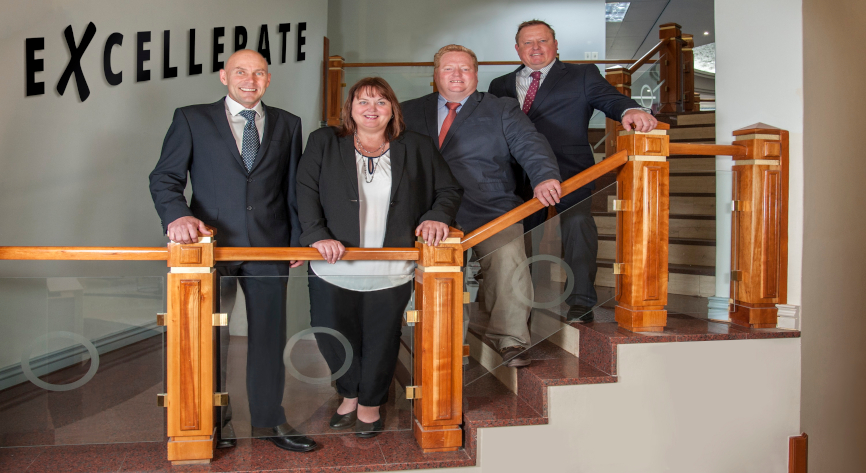 Excellerate Services integrated security solutions comes to UK
Recently merged security and FM specialists, Templewood Services and LCC will now offer a broader range of security and facility services as they rebrand as Excellerate Services. Parent company, Excellerate Services is well-established as a specialist provider of security and additional property solutions across sub-Saharan Africa and now brings its best practice business processes to the UK.
The comprehensive security solutions now available from Excellerate Services to corporate and retail facilities in the UK include manned security, monitoring services, private investigations, event security, training services and a range of security technologies.
During 2018, security and cleaning specialist, Templewood Services UK – already part of the Excellerate group – acquired contract cleaning provider, LCC Support Services. All three companies have a shared focus on innovation and continuous improvement to ensure quality client care. The group's strength also comes from its scale and financial stability, as well as its ongoing investment in talent.
In the immediate future the market will see the Excellerate Services brand rolled out across all aspects of the Templewood Services and LCC business including websites, social media platforms, staff uniforms and signage.
As well as having access to a broader combination of security, cleaning and FM provision, existing and new clients will benefit from Excellerate's pioneering technology platforms. Designed to deliver a transparent and efficient service, this includes the Velocity system which enables biometric management of labour, digital management of service level agreements and real-time contract management.
A strong senior management team is in place to oversee the rebrand and the strategic positioning of the business moving forward. This is led by Excellerate Services CEO, Gordon Hulley; Marna van der Walt, CEO of Excellerate Property Services; Clinton Phipps CEO of Excellerate Security Services and Justin Moore, Group Chief Information Officer.
Harvey Soning, Chairman of Templewood Services, said: "This is an important new phase for the group and for our clients. The group has been working closely together to enhance the breadth and depth of our offering. Presenting our combined capabilities under a single brand is the natural next step and is an exciting new chapter for everyone."
Mark Carter, Chief Operating Officer of Templewood Services added: "We recognise that every client has a unique set of challenges that require a bespoke approach. We now have a great group partnership in place that enables us to deliver a tailored solution based on our combined specialist products and services. The commitment to the UK from another continent also comes at a significant time as the full impact of Brexit is yet to be known."
Phil Smith, Group Sales Director for LCC and Templewood Services, said: "This rebrand reflects our group focus on operational service excellence, innovative technologies and continuous improvement.  Through these values and continued investment in the professional development of our people we can further enhance the customer experience and be recognised as leaders in integrated services provision."