Jacksons Fencing specified for St Ethelbert's Catholic Primary School in Ramsgate, Kent. St Ethelbert's Catholic Primary School prides itself on providing students with the best environment to achieve their potential, encouraging them to learn about and develop their talents. Its main mission is to be an outstanding school and create an atmosphere where students can feel safe and exceed in their learning.
School missions and values are highly important, however these need to be supported by the correct physical environment too. Whether that means reducing noise around the grounds and inside classrooms, or providing space for outdoor learning.
How schools appear on the exterior can shape people's perceptions and initial impressions, so it's imperative to get it right. Specifying appropriate fencing helps indicate how safe and secure the school is, and when it looks smart and in good repair it adds to that all-important positive first impression, as it displays the levels of standards and care. Fencing that has fallen into disrepair not only looks unappealing, it can also be dangerous as it creates an injury hazard with sharp broken wires or loose parts which could fall and potentially cause harm.
Out with the old
In this case, the original school building was built with brick walls surrounding the perimeter. Initially, chain link fencing was installed on top of the walls to increase the height and prevent potential trespassing and theft from intruders attempting to scale the walls.
This chain link fencing was past repair and needed replacing to ensure the perimeter and grounds are safe, and the buildings protected from the various threats that schools face. To avoid any type of interference with the pupils' education, protective perimeter fencing was considered essential.
In with the new
Jacksons Fencing and St Ethelbert's School agreed that robust security was needed. As such Jacksons' Sentry® vertical bar railings were chosen for the boundary. Featuring chunky pales and a welded stopped pale-through-rail construction, it provides a strong fencing solution.
The railings were installed on top of the wall using cranked fence posts which have been manufactured to bespoke measurements. With the combined height of the railings and wall, a security comb topping was not required, providing a perimeter solution more conducive to a school environment. For these new solutions to stand the test of time, the wall railings were hot dip galvanised to protect them from rust and corrosion. Along with this, they were then polyester powder coated black, providing them with a smart, glossy finish which further adds a layer of protection.
Better protected
Unfortunately, schools are an easy target and need to be protected against multiple threats, such as vandalism, burglary, and trespassing. A survey from Ecclesiastical Insurance revealed that 64% of schools have experienced a form of crime in the last 12 months, an increase from 35% during the height of the pandemic.[1] Adding wall railings to an existing wall is a great way to increase the height of a boundary. It is a cost-efficient solution with multiple fencing options available to customise the appearance depending on the requirements of the project in question. If noise reduction is a priority, acoustic fencing can be installed on top of existing walls. In this case, St Ethelbert's School wanted to blend a smart exterior design with robust security, and maintaining clear visibility from inside the school to help monitor who was coming and going was non-negotiable, as was maximising light entering the grounds.
Peter Jackson, Jacksons Fencing Managing Director, comments: "Assisting St Ethelbert's School in creating a safe environment for the staff and students was a great pleasure. Sadly, schools can easily become targets of vandalism or trespassing, but it is my hope that these new security measures implemented by the team at St Ethelbert's will help prevent any incidents."
He continues: "We hope that with the security solutions we've implemented, the school, its staff, and students can continue to learn and develop their talents without any disruption. We are incredibly confident in our products, and hope that these can help those in the community feel safe whilst standing the test of time."
To read more news and exclusive features see our latest issue here.
Never miss a story… Follow us on: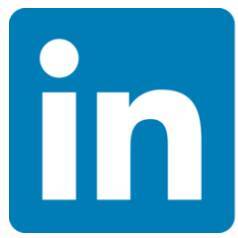 Security Buyer UK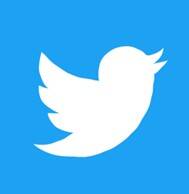 @SecurityBuyerUK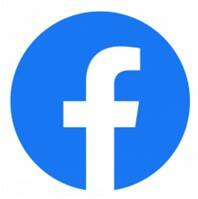 @SecbuyerUK
Media Contact
Rebecca Morpeth Spayne,
Editor, Security Portfolio
Tel: +44 (0) 1622 823 922
Email: editor@securitybuyer.com