Security Buyer takes a look at the upcoming Intersec 2023 event and explores what we can expect from the show this year 
The 24th edition of Intersec will return once again in January 2023. The show will bring together members of the security, fire the industry and accelerate conversations to explore strategies and source technologies for the challenges faced by global security leaders and professionals.  
Bringing you representation from over 50 countries with 10+ official international country pavilions including Canada, France, United Kingdom, Germany, South Africa, Czech Republic, Turkey, China, Singapore, Italy, and more; this is your unique opportunity to connect, network, source, and succeed in business face-to-face with global suppliers from across the world.
Gain insights, knowledge, and solutions as we once again gather and reconnect with existing clients and build new partnerships. Intersec are excited to host and look forward to reinforcing those ever-important business relationships that are the pinnacle of every exhibition. 
Security industry professionals from around the world are expected in Dubai in January to explore strategies and advanced technologies that will future-proof global safety. More than 1,000 exhibitors from 120+ countries will unite at the 24th edition of Intersec, trade fair for safety, security, and fire protection. The show will take place at the Dubai World Trade Centre from January 17-19, 2023, with exhibitors providing access to more than 10,000 products across the complete security value chain. 
Advanced technological innovation will dominate the exhibition's five key segments, followed by Commercial & Perimeter Security, the second largest sector represented. Homeland security is supported by Dubai Police and Security Industry Regulatory Agency (SIRA) and is dedicated to products and solutions for Homeland Security, Law Enforcement, Airport, and Aviation Security. 
Fire & Rescue will showcase the latest firefighting technologies, the best international standards, and practices, and is supported by the Dubai Civil Defence. Safety and Health will be divided into environmental, industrial, and public health and safety, and lastly, Cyber Security will host cyber solutions, experts, from national leaders to public & private sector professionals, from cyber connoisseurs to advisors, hackers to responders, and cyber economists to corporate buyers. 
"We anticipate up to 30,000 security, emergency response, safety and cybersecurity professionals attending Intersec 2023, where technological breakthroughs will take centre stage and attract an influential participant profile," said Alex Nicholl, Show Director, Messe Frankfurt Middle East. "Industry experts, influencers, decision and policymakers, and distributors are uniting to explore the strategies and technologies that will govern the safety and wellbeing of future generations." 
The event takes place against a backdrop of anticipated sector growth. Research firm 6W Research forecast the Middle East's commercial security market will grow 16% a year until 2025 to reach US$8.4 billion, while the region's fire and safety sector will advance 7.5% annually to reach $16.76bn by 2026. 
"This huge potential has attracted a line-up of industry heavyweights, including Honeywell, Bosh, Hochiki, Drager and AXIS Communications," added Nicholl. 
Why visit 
Intersec annually unites the world of security, emergency response, safety and cybersecurity in Dubai attracting global companies, experts and influencers. Access 10,000+ products across the complete security value chain under one roof. 
Source products: Meet with exhibitors and distributors who can fortify your security strategy needs while being optimised for maximum cost savings to ensure you get a return on investment.  
Network: Reconnect with existing clients, draw new connections and network to drive new business growth and opportunities. 
Learn about latest industry trends: Gain insight into new developments in the fire and emergency services, security and safety industry. Keep up-to-date with the latest trends and regulatory legislation, enabling you to maintain and hone your competitive edge.  
Conferences: Intersec hosts four different conference tracks as it brings together regional and international government leaders, agencies and organisational heads with outstanding speakers. Attend sessions and learn from the best in the industry. 
The conference think tank: 
The Intersec 2023 Conference will be a think tank for future industry strategies, with four focused segments. The conference streams will feature the Intersec Security Leaders' Summit, and dedicated seminar streams focusing on safety and health, fire and rescue, and tackling ever-growing sophisticated cyber security threats. 
Intersec 2023 brings to you exclusive educational content focusing on the needs, challenges and latest technologies disrupting the industry. Hosted under the theme of "Integrated tech for global security: Protection, Disruption, Sustainability", this three-day event will feature content for the complete ecosystem of emergency services, security and safety all under one roof. 
The extensive development of the show will see the best minds in the industry participate in the content program to discuss the market challenges and opportunities providing a place to benchmark, innovate, collaborate, ideate, and be inspired. Addressing the sector's most vital issues and opportunities, the three-day content will feature…
To read the full feature or other news stories and exclusives, see our latest issue here.
Never miss a story… Follow us on: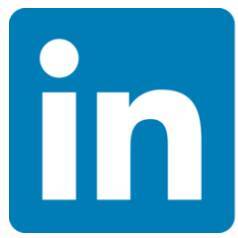 Security Buyer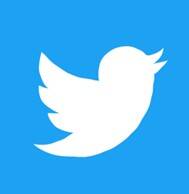 @SecurityBuyer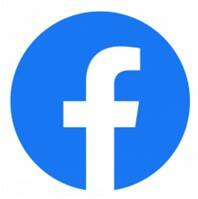 @Secbuyer
Media Contact
Rebecca Morpeth Spayne,
Editor, Security Portfolio
Tel: +44 (0) 1622 823 922
Email: editor@securitybuyer.com