Murus Façades, the manufacturer of quality aluminium framed products have again renewed their longstanding membership with the official police security initiative, Secured by Design (SBD).
Established in 2012, Murus Façades are a supply only trade fabricator of aluminium products, inclusive of doors, curtain walling and unitised panels, servicing both the commercial and high-end residential markets.
Specialising in fabricating aluminium fenestration systems; core competencies include the manufacture of windows, doors, curtain wall, unitised curtain wall, fire screens and structural silicone glazing. Utilising CADCAM software and benefiting from a modern production facility with the latest CNC machinery and structural glazing capabilities, Murus Façades are the ideal fabrication partner whatever your chosen system.
Secured by Design is owned by the UK Police Service and works to improve the security of buildings and their immediate surroundings, with the specific aim to reduce crime and help people live more safely. SBD is the only way for companies to obtain police recognition for security-related products in the UK.
Following vigorous product testing and auditing by an accredited third-party organisation, Murus Façades have achieved SBD's Police Preferred Specification (PPS) on a vast array of their innovative doorsets and window ranges. All of which are certified to meet the enhanced security requirements of PAS 24:2016.
Matthew Holmes, Business Development Manager of Murus Façades commented: "As a supply only trade fabricator, our membership with Secured by Design and our ability to manufacture to the associated standards present us with niche project opportunities to service schemes with dedicated security requirements. As well as servicing such enquiries, it also gives us the ability to operate within such a disciplined set of quality standards, showing our customers the protocols we adhere to across a wide range of product fabrications. We take great pride in offering Secured by Design products back to the marketplace, knowing that in doing so we are enhancing the security of a variety of different building schemes".
Based in Burntwood, Staffordshire, Murus Façades maintain strong relationships with the leading Systems Houses, thus enabling Murus to manufacture all sizes of client projects, ranging from the straightforward through to the complex and niche. As well as having the capability of fabricating products to SBD security standards, Murus can also manufacture other specialist aluminium product ranges, including fire-rated and anti-ballistic/bomb-blast.
Murus Façades prides itself on only using products from approved companies with high-quality reputations, product ranges, test data and quality assurance systems. Once approved, they conduct an in-depth implantation process to effectively integrate the new products into their own range. The implementation process consists of training staff, integrating software, and establishing close commercial relationships with the system's companies, particularly with their technical staff.
Equally they have long-term relationships with glass, panels, pressed metal, PPC, and accessory companies allowing them to procure the full package for customers wherever necessary.
For over 30 years, Secured by Design's product-based accreditation scheme – the Police Preferred Specification has and continues to provide a recognised standard for all security related products that can both deter and reduce crime. SBD work alongside a range of manufacturers and standards authorities to ensure that security standards are current and up to date with emerging criminal trends.
Hazel Goss, Development Officer at Secured by Design added: "It has been a pleasure to renew membership with Murus Facades who have been members since 2016. They fabricate a fantastic array of aluminium windows and doors covering various ranges to suit all. I am looking forward to working alongside them for many more years to come."
With over one million homes built to SBD standards, witnessing reductions in crime of up to 87%, SBD plays a hugely significant role in the process of designing out crime by good design. As a result, sustainable reductions in crime have been witnessed each and every year.
Secured by Design was established over 30 years ago and works with many partner organisations ranging from the Home Office, Ministry of Housing, Communities and Local Government, right through to local authorities, housing associations, architects, developers and manufacturers. SBD also maintains close links with standards authorities and certification bodies to ensure it remains up to date with emerging criminal trends.
By working closely with the aforementioned local authorities and registered housing associations, as well as builders and developers, SBD can ensure that their police crime prevention standards are incorporated in builds from the initial concept and design stage, right through to construction and completion.
Police forces throughout the UK have specially trained Designing Out Crime Officers (DOCOs) who offer police designing out crime and Secured by Design advice free of charge.
There are currently many hundreds of SBD member companies producing thousands of attack resistant crime prevention products across 30 different crime categories.
To read more news and exclusive features see our latest issue here.
Never miss a story… Follow us on: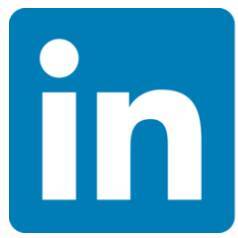 Security Buyer UK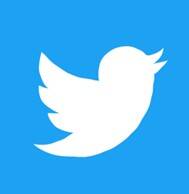 @SecurityBuyerUK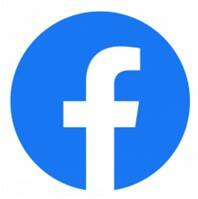 @SecbuyerUK
Media Contact
Rebecca Morpeth Spayne,
Editor, Security Portfolio
Tel: +44 (0) 1622 823 922
Email: editor@securitybuyer.com