Nedaa is exhibiting at GITEX Global 2022 emerging communications solutions and applications that are vital to emergency response and public safety. This year's GITEX Global kicked off on October 10 at the Dubai World Trade Centre and will run until October 14.
Featured at Nedaa's pavilion located at Sheikh Saeed Hall 3 are the latest smart and safe city technologies as well as solutions that run on Nedaa TETRA and 4G Networks. The mission-critical solutions are developed by its technology partners Esharah Etisalat Security Solutions, Airbus and Nokia.
At GITEX, Nedaa highlights how its innovative tools have evolved to keep up with the modern collaboration and communication needs of first responders, authorities and health and safety personnel.
Nedaa- Mentura's COREMOTE Tactics solution is one of the main technologies at the pavilion. Operating on Nedaa 4G Network, the future-proof COREMOTE system allows user organizations to manage their mobile field force and create and share situational awareness across different (hybrid) critical communications networks. It includes situational awareness features, automatic vehicle location management, fleet management and dispatching solution.
Another crowd drawer is the canine robot that combines the best of robotics, software and collaboration platform to support critical operations. It can be used to automate routine inspection tasks and securely capture and transmit data in real-time.
Visitors to Nedaa's pavilion get an opportunity to explore and learn about Esharah's latest IOT (Internet of Things) applications, operating through Nedaa's 4G network, such as the Asset Tracker which is a low-cost, power-friendly way to track business assets.
Airbus' Tactilon Agnet, Agnet for airport ground operations, TACteam and Ama XpertEye are displayed at Nedaa's pavilion as well. Tactilon Agnet is a unique application that meets the multimedia communication requirements of its users while TACteam is used to plan the tactical aspects of the operation. Agnet for airport ground operations delivers real-time information on turnaround activities. Also on Display at the show is Ama XpertEye by Airbus that connects remote experts and field users through smart glasses.
From Esharah and Nokia, the solutions include NUAGE Networks from Nokia, which makes network resources as effortlessly consumable as IT compute and storage; LTE Network Slicing, which allows CSPs to operate a variety of network services with different services requirements on the same network infrastructure; and the Control Room Solution, an incident management system, advance communication, case management and analytics platform for improved organization mobility and safety.
H.E. Mansoor Bu Osaiba, CEO of Nedaa, said: "Mission-critical technologies continue to evolve and become more sophisticated to keep up with the needs of our first responders and emergency personnel in an ultra-connected world. The solutions will only further improve as the world aims to build smarter cities of the future that will pave the way for new modern and advanced communication and collaboration requirements. Nedaa will play an important role in the ever-changing landscape. We will continue to cooperate with our partners from the government and private sectors to keep pace with the transformation, anticipate new needs, ensure public safety and improve quality of life.  GITEX is an opportunity for us to share our strength and show our commitment to deliver technologies that matter to the safety and security of our people and communities."
To read more news and exclusive features see our latest issue here.
Never miss a story… Follow us on: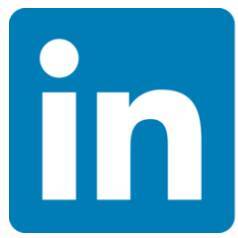 Security Buyer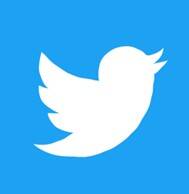 @SecurityBuyer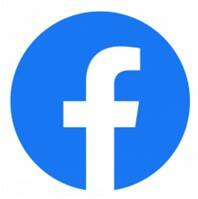 @SecbuyerME
Media Contact
Rebecca Morpeth Spayne,
Editor, Security Portfolio
Tel: +44 (0) 1622 823 922
Email: editor@securitybuyer.com