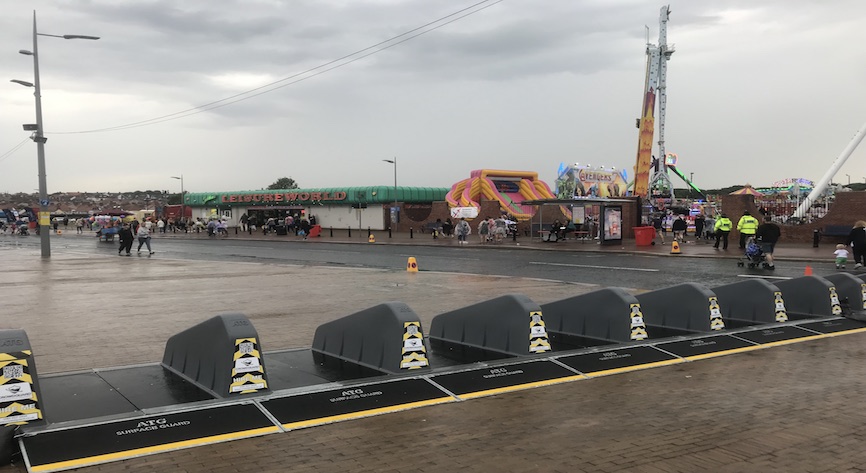 Need to Protect A Crowded Space?
Award winning Crowdguard safety barriers can help protect people from terrorist vehicle attacks in open public spaces.
Crowdguard was set up in response to the increased threat posed by vehicle attacks within the UK and Europe. Hundreds have been maimed or killed through acts of terrorism across our continent and are headline news, with attacks targeting open spaces and events where crowds gather and where vehicles can be used as weapons against the public.
The UK Government openly recognises crowded places as "soft targets" and practical measures need to be put in place to ensure public safety.
In the UK, Crowdguard are leading the market with solutions to Hostile Vehicle Mitigation (H.V.M.), with effective products delivered from innovative design, quality build and rigorous testing. The success of the solutions encompasses the product and its deployment, where the quality of installation is essential in the integrity of HVM.
Deployment needs to be efficient, precise, and without disruption. With our National network we can deploy efficiently through our highly skilled workforce anywhere in the UK. Our capability enables local and short-term events, stadiums, venues, festivals and any crowded place is secured effectively.
Surface Guard was the winning product at the 2019 Counter Terror award. Successfully tested, Surface Guard stopped a 2,500kg vehicle travelling at 48kph and a 7,200kg vehicle travelling at 32kph. Many HVM on the market have over 25metre penetration distances.
Surface Guard is less than 5m meaning it is the best product for your temporary event, festival and crowded space.
The system is completely surface mounted with no need for road fixings and will secure to a multitude of different scenarios. The product can manage all types of road cambers, kerbs, traffic islands, trees or street furniture making it the ideal temporary event security solution.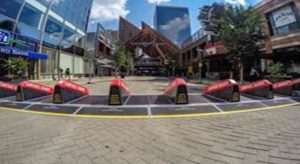 The system has been designed to be aesthetically pleasing and we can vinyl wrap the covers in the branding or sponsorship for your event. Its innovative design ensures the free flow of pedestrians with many members of the public not even realising that it is a counter terror aid.
Surface Guard enables a free and easy walk through for pedestrians, cyclists, prams and the mounted police in a friendly and non-menacing way.
We can install Vehicle Access points which can be quickly lowered by authorised personnel in less than 30 seconds.
Crowdguard has local distribution networks for fast and efficient deployment throughout the UK.