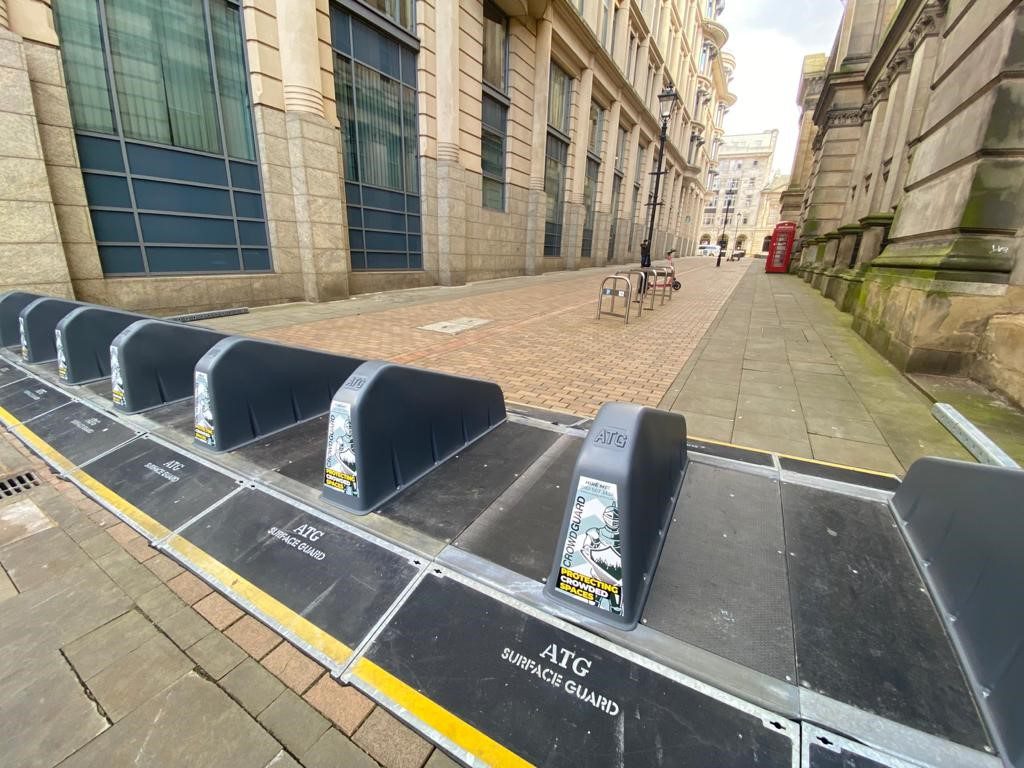 According to a new survey, people in the UK remain concerned about the terror threat, especially as towns and cities begin to reopen and mass events start to take place again following COVID lockdowns.
The survey, carried out by Crowdguard, highlighted that there is continuing public concern about terror attacks, with 72% of people saying that terrorism was on their mind when attending mass gatherings. 82% of people said they would feel safer in urban areas if vehicle security barriers were in place to protect against vehicle as a weapon (VAW) attacks, as well.
The Government downgraded the terror threat level from 'Severe' to 'Substantial' in February, while an ongoing consultation is currently underway on the new Protect Duty – legislation designed to improve security procedures in public spaces.
"As lockdown is eased and the threat of COVID-19 infection subsides, it is natural that people will want to enjoy socialising outdoors in the warmer weather," explains Deborah Ainscough, Director at Crowdguard.
"Many local authorities are facilitating this with enhanced public realm spaces, which include pedestrianisation and outdoor dining area initiatives.
"But the virus is not the only risk and social distancing, mask wearing and hand washing are not the only forms of protection needed. As people begin to gather in public locations again, the potential for VAW attacks is increased, so careful consideration needs to be given to both protection strategies and providing confidence that urban areas can be enjoyed safely."
After more policing and increased detainment of terror suspects, more protective barriers were the most popular measures cited by survey respondents, with 57% of those who completed the survey calling for this.
Deborah continues: "As a nation, we have been through a very difficult period where the safety of our loved ones has been threatened by the pandemic and this has affected people's general perceptions of wellbeing, risk and the need to protect those closest to them.
"In the meantime, the pandemic has been a breeding ground for conspiracy theorists and extremists, increasing the potential sources of terror threats. The 'Substantial' alert level indicates that we still need to be on our guard and 20% of respondents to our survey thought the threat level was still at 'Severe', indicating how vulnerable and concerned people feel.
"I am not surprised by the results of the survey. I think they provide a clear indication that the public wants to see visible and robust protection to give them confidence to enjoy our towns and cities again, with 72% saying they felt more at risk following the tragic Manchester attack – there is clearly still a lot of work that needs to be done. At a time when we need to encourage footfall in urban locations to drive economic recovery and community cohesion, vehicle security barriers have an important role to play."
Visit www.crowdguard.co.uk
To stay up to date on the latest, trends, innovations, people news and company updates within the global security market please register to receive our newsletter here.
Media contact
Rebecca Morpeth Spayne,
Editor, Security Portfolio
Tel: +44 (0) 1622 823 922
Email: editor@securitybuyer.com