Over 13,500 law enforcement professionals and security experts gathered in Dubai for the premier event in the global policing, security and law enforcement calendar, the World Police Summit.
Organised by Dubai Police, the second edition of the World Police Summit provided a platform for the international policing community to discover new strategies, share experiences and best practices, explore new technologies and develop communal approaches to the challenges faced by police and law enforcement agencies worldwide.
The conference was opened by His Highness Sheikh Hamdan bin Mohammed bin Rashid Al Maktoum, Crown Prince of Dubai and Chairman of The Executive Council of Dubai, who praised the UAE security forces for their efforts to maintain security and combat crime and their constant keenness to work with police agencies from across the world, as demonstrated by the hosting of the World Police Summit.
The second edition of the event took place against the backdrop of a rapidly evolving criminal landscape – with increasing rates of crime taking place across borders and technological innovation transforming the operations of criminal organisations.
The evolving criminal landscape has heightened the importance of international co-operation between Law Enforcement Agencies and other security professionals, and the World Police Summit is a critical platform to enable the co-operation required to make the world a safer place.
Addressing delegates in the opening ceremony, His Excellency Lieutenant General Abdullah Khalifa Al Marri, Commander-in-Chief of Dubai Police echoed H.H. Sheikh Hamdan bin Mohammed comments about co-operation, telling delegates that "As part of our commitment towards assisting friendly nations and international organizations, the UAE, represented by the Ministry of Interior and Dubai Police is proud to have helped our international partners to arrest hundreds of fugitives and disarm tens of criminal organizations over the last two years".
The Commander-in-Chief also unveiled Dubai Police's record-breaking results from international operations that took place between 2020-2022, which culminated in the arrest of 597 international fugitives from more than 101 countries.
In a similar vein, Jürgen Stock, INTERPOL Secretary General told the conference that: "Tensions are rising internationally, crisis are bringing national priorities inward and toward more traditional comfort zones. Yet that is precisely where global solutions are most needed. That is how we forge and enhance partnerships, that is how we ultimately bridge security gaps across regions, sectors, actors and geopolitical blocs."
In the Financing Crime and Anti-Money Laundering conference, sponsored by UAE's Executive Office of Anti-Money Laundering and Counter-Terrorism Financing, Jonathan Joyce, Supervisory Special Agent Federal Bureau of Investigation, explained the importance of international co-operation in the context of AML specifically, telling the audience that "As we know, investigations can take time and money flows very quickly. Criminals use jurisdictional boundaries as ways to get away with crime. It's through cooperation, MoUs and informal relationships as well as formal relationships, that we are able to either stop the funds, freeze them and return them to the victim or begin communication for further investigative action."
And speaking as part of the Anti-Narcotics conference, Hideaki Ito, Deputy Director, Drugs and Firearms Division, Japan's National Police Agency, highlighted a successful operation that was enabled by information sharing between Dubai Police and the NPA: "last December, Dubai Police gave us information about methamphetamine being concealed in a passenger's baggage on a flight to Japan. Based on this information, we were able to arrest the criminal who smuggled the drug to Japan and seized about 2.4 kg of methamphetamine."
On the exhibition floor, the over 170 exhibiting companies had the opportunity to connect, network, and partner with new and existing customers, and discover the products and technologies with the potential to transform their businesses.
The World Police Summit was delighted to welcome a host of leading tech and innovation companies transforming the security landscape, including Schneider electric.
Manuel Rodrigues, Gulf Vice President for Secure Power, Schneider Electric, said "The World Police Summit is critical in driving this as it provides a unique platform to share ideas and collaborate with key stakeholders toward achieving these goals. Through our innovative energy management and automation solutions, we are helping power this transition to boost both energy efficiency and sustainability for generations to come.".
The World Police Summit was also delighted to welcome,
His Excellency Mohammed bin Taliah, Head of Government Services, UAE Government
Keechant Sewell, Commissioner, New York Police Department
Jevon McSkimming, Deputy Commissioner: Strategy and Service, New Zealand Police
Sébastien Moras, Chief of Staff, Europol
Elvira Zsinkai, President, Roadpol
Ernesto Bianchi, Director of Investigations, European Anti-Fraud Office
James H. Smith III, Special Agent in Charge, Federal Bureau of Investigation
Chady El-Khoury, Deputy Unit Chief Financial Integrity, International Monetary Fund
Adrian Searle, Director, UK National Economic Crime Centre
Ali Faisal Baalawi, Chief, UAE Financial Intelligence Unit
Sujit Kumar Mohanty, Chief of Regional Office for Arab States, United Nations Office for Disaster Risk Reduction
Anood Al Saadi, President, Dubai Police Women's Council
To read the full exclusive and other news stories and exclusives, see our latest issue here.
Never miss a story… Follow us on: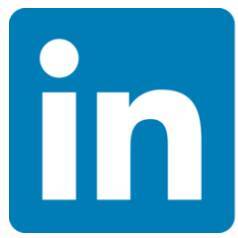 Security Buyer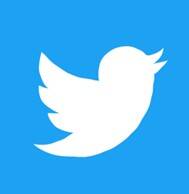 @SecurityBuyer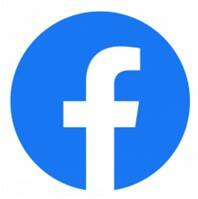 @Secbuyer
Media Contact
Rebecca Morpeth Spayne,
Editor, Security Portfolio
Tel: +44 (0) 1622 823 922
Email: editor@securitybuyer.com