The world has entered into a new digital era, and transportation is no exception. Traffic management and smart city solutions have become the answer to our urban spaces
Traffic management and transportation security is a crucial factor in achieving the smart city status. As the world enters into a new digital era, it is imperative that society, government and organisations continuously innovate to achieve efficiency, security and productivity within the urban environment. Not just for public safety, but also the safety of goods and assets. It is not just surveillance that comes to mind in traffic management, but it is also sensors, IoT and most importantly, data. Data is at the core of everything we do, to log and accurately depict and predict current circumstances. With data, comes more responsibility both legally and morally. How do we use the data, and who do we share it with, and crucially, how do we protect it. 
Atos recently released the e-book, 'Smart Cities, Intelligent Transportation Controlling and Optimising the Flow of Traffic' which identifies the key components to achieving optimum traffic flow within the urban landscape. Identifying cybersecurity and IoT as crucial elements to achieve a fluid traffic management system. 
Cities are continuously looking for ways to better control traffic to reduce pressure on infrastructure, improve air quality and make cities more livable. To that end, they are interweaving alternative modes of transportation, active traffic management, and connected vehicles into an intelligent transportation system. The focus of smart transportation is to connect the different modes of transportation – bicycles, public transportation, connected transportation, delivery trucks, and emergency medical service (EMS) vehicles – into an integrated system. 
The objective is to provide citizens with the information they need to make the right choices about which form of travel is best for them to reach their destination. Moreover, smart transportation systems give city managers the ability to better control them flow of traffic and provide the best routes for emergency and law enforcement personnel responding to incidents, as well as trucks delivering goods. The unprecedented growth of digitally-connected citizens and the ongoing digitisation of governments and society increase the need for more real-time data for the government workforce and citizens to make more informed decisions. Cities rely on a massive system of Internet of Things (IoT) sensors, cameras, and mobile devices to gather data about incidents, traffic, and weather. 
"As the volume of data generated through these sensors and mobile technologies continue to grow, cities will need help in harnessing and managing that data for citizens, city services, and partners to co-create healthy and prosperous cities. Moreover, as a multitude of devices are connected to networks and massive amounts of data are captured from these devices and a variety of sensors, the attack surface for hackers to disrupt the flow of traffic and city operations has expanded. Plus, vulnerabilities increase as insecure hardware and volumes of software are intertwined within a transportation system network. As a result, cybersecurity is by default one of the biggest challenges facing city officials seeking to incorporate intelligent transportation into the functions of smart cities, said Albert Seubers, Atos' Director of Global Strategy IT in cities. Atos is an IT services company that specialises in hightech transactional services, unified communications, cloud, big data and cybersecurity services.
The ebook identifies four primary pillars that form the foundation of a cybersafe intelligent transportation system: 
City managers and IT cyber teams must understand all the devices that are connected within this transportation infrastructure. An intelligent transportation infrastructure captures data to help managers and citizens make more informed decisions. However, IT and cyber teams also need to collect data on how each component is operating. Traffic lights, street lights, buses, and bus shelters are all connected. IT cyber teams must determine if these components are working properly or creating other data streams that should be sandboxed and researched. 

IT cyber teams must ensure that connections between data points are secured. 

City managers and IT cyber teams must keep abreast of the latest vulnerabilities that could impact IT systems, networks, and IoT devices. They should employ the services of security vendors and experts that track vulnerabilities and the spread of malware across the globe to stay ahead of the latest attack vectors. This will help government entities put in the appropriate patches and security controls to protect their infrastructure. 

City managers and IT cyber teams must implement identity and access management policies and technology to ensure that only authorised personnel and certified applications have access to data.
Components of smart transportation
Integrated systems are the foundation of smart transportation. Data captured on traffic situations, parking availability, and options for alternative transport modes should be presented in a single view. This makes it easier for citizens to make travel plan decisions in real-time. There are several components that add value to an intelligent transportation system, enabling it to provide the real-time analysis required for smooth traffic management. 
These components include:
Adaptive Signal Control Technology (ASCT), which connects a series of "smart" traffic signals using fiber optic connections, real-time sensors, centralised control, and sophisticated software. It is a powerful tool for improving traffic congestion within local communities.
Active traffic management, an approach for dynamically managing and controlling traffic demand and available capacity of transportation facilities, based on prevailing traffic conditions, using one or a combination of real-time and predictive operational strategies. 
Sensors, which help signals determine the frequency of light shifts to ensure that traffic moves in the most efficient manner. Traffic lights can have cameras and sensors attached to them, to help ease congestion and detect highway accidents. Artificial intelligence algorithms will help analyse all of this collected information to improve traffic flow.
Intelligent infrastructure, which provides fast digital networks, roads with clearly-marked lanes, and traffic signals that are dynamic in nature. 
The future
The future is difficult to predict, but clearly trends are pointing toward autonomous vehicles. Proponents talk about how safe autonomous vehicles are and how they can be used. Opponents point to reported mishaps, such as the autonomous Uber vehicle which struck and killed a 49-year-old woman in Tempe, Arizona in March 2017. Although fully-driverless technology is still at the advanced testing stage, partially automated technology has been around for the past few years. For instance, executive sedans like the BMW 7 Series feature automated parking and can be controlled remotely. 
Meanwhile, Ford plans to launch a self-driving ride service in 2021. Washington D.C. will be its second launch city after Miami, where Ford is already testing. Autonomous vehicles rely on a range of sensors to interact with the world around them. As a result, car manufacturers must tackle a range of technical and ethical challenges before autonomous vehicles can be deployed in cities nationwide.
Connections between cars and traffic infrastructure will be essential for enabling autonomous driving. Additionally, new attitudes about where and how people work will impact the development of intelligent transportation. Companies select cities for headquarters based on the flow of traffic. All of this creates the need for alternative transportation. People should not have to take cars to their endpoint destination if other modes of transportation are available. 
From a technology perspective the goal is to lower emissions and promote environmentally friendly spaces. From a city design perspective, the goal is to promote more auto free zones and alternative transportation. As for citizens, "we will get more information to understand the alternatives we have and employ smart journey planning to stay ahead and not be surprised by congestion," Seubers explained. "There will always be traffic and cars on the street. But today, if you can take 10% of cars off the main road, there will be no traffic jams unless there is an incident," he said.
Transportation is an ever expanding word and encapsulates all modes of transport. This article has focused primarily on urban spaces, however optimisation and management software and solutions are continuously being utilised in all modes. For example in supply chains track and trace visibility technology is becoming the norm to compete with consumer demand, minimise pollution and mitigate risk. Smart solutions are the future.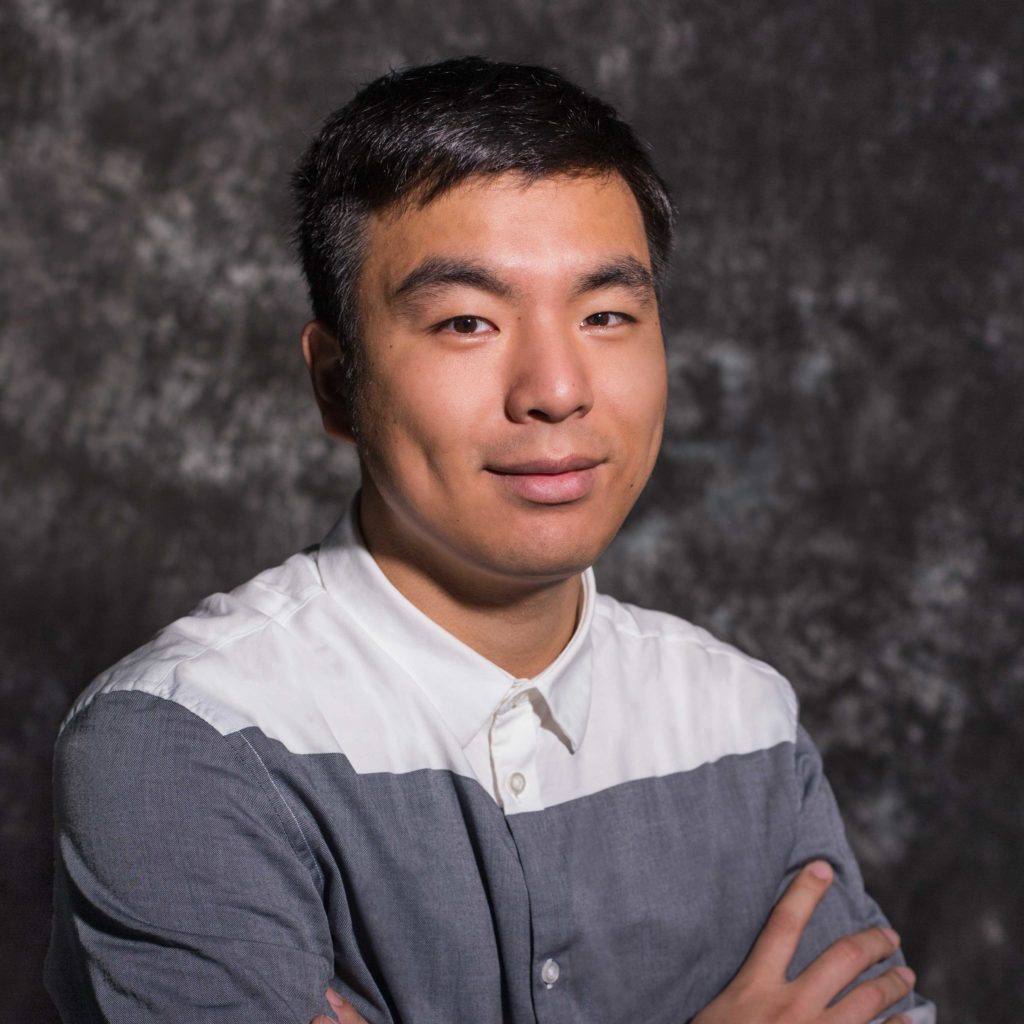 Commentary: Jayden Xu, Senior ITS Solution Manager at Hikvision
In urban places, poor driving doesn't just increase the risk of accident and injury – it also slows down traffic and increases delays for other motorists. To help local authorities to overcome these challenges, Hikvision has created its Traffic Violation Detection solution, which detects traffic and parking violations across the road network in real time and supports fast, automated incident responses and ticketing deterrents. 
As an additional benefit, the Hikvision solution uses smart video to automate traffic and incident management. This not only speeds up response times compared to manual monitoring, but it also helps to save police time and free up forces to focus on major incidents. 
Using Hikvision cameras and velocity radars mounted on checkpoint 'gantries', traffic violations can be detected at key locations on the road network. In particular, the speed of vehicles can be verified – either using a location-based snapshot, or an average speed between two checkpoints.
In addition to speeding, Hikvision checkpoint cameras use deep learning technology to detect a number of additional traffic violations. For example, the cameras can determine if drivers are wearing their seatbelt. 
The Hikvision Traffic Violation Detection solution monitors driving behaviour at intersections, it integrates lane properties to detect and respond to misuse of lanes, illegal u-turns, wrong-way driving, and other incidents that can cause accidents and delays.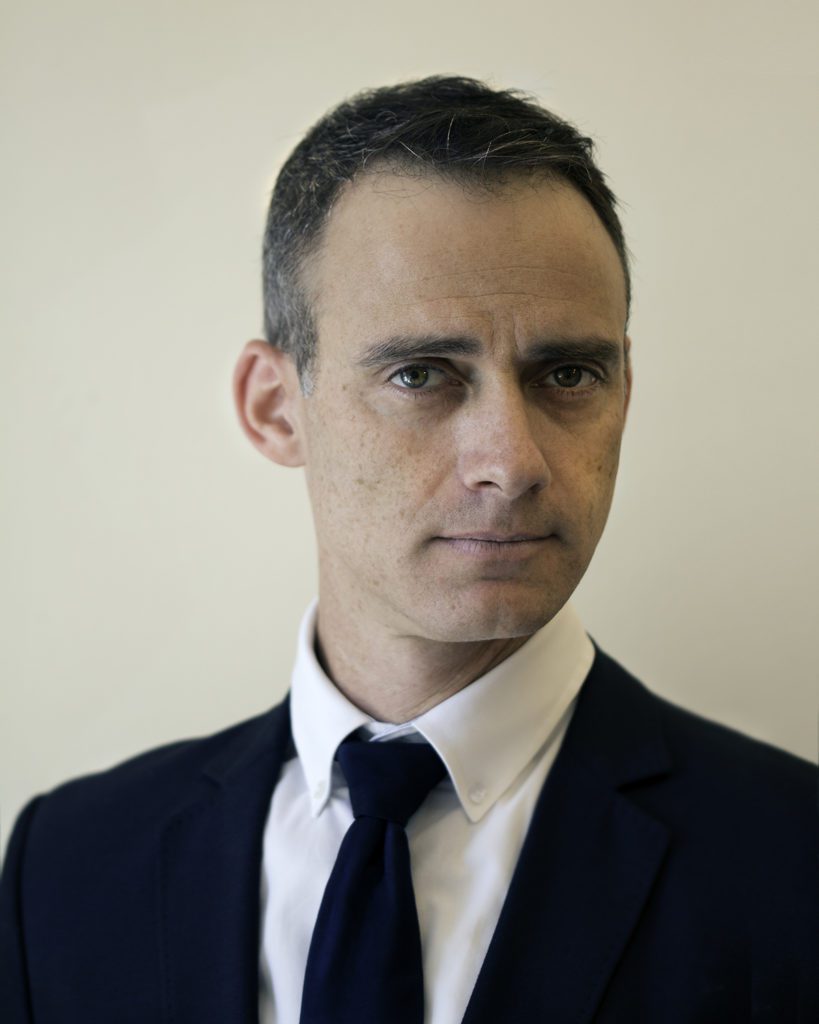 Commentary: Uri Guterman, Head of Product & Marketing for Hanwha Techwin Europe
Hanwha Techwin is continuing to see increased interest in smart city type solutions from local authorities who are looking to update or enhance their existing systems. This is reflected in a product strategy which has seen the introduction of a wide range of Wisenet products and solutions designed for city centre applications and transport applications. 
Wisenet X PTZ PLUS cameras, for example, are equipped with AI based auto-tracking and an innovative hand-over feature which moves adjacent cameras to pre-set positions. This enables them to continue to auto-track a target person or vehicle as they move out of the field of view of the first camera. 
To help keep traffic moving, Hanwha Techwin and analytics specialist Sprinx Technologies have combined their expertise to introduce the Automatic Incident Detection (AID) solution which detects broken down or illegally stopped vehicles and lets operators instantly know when there are lengthening traffic queues.  
Hanwha Techwin has also worked in partnership with analytics experts FF Group to introduce a comprehensive suite of ANPR based intelligent traffic management solutions. These range from car park access control for business applications, through to large scale city wide based systems, which enable local authorities to keep people safe as well as detect illegally parked vehicles and other traffic infringements.  
For transport specific applications where there is a need to combat anti-social behaviour, as well as to comply with health & safety regulations, vibration proof Wisenet cameras and small footprint mobile NVRs combine to provide a robust solution for monitoring activity on buses, trains, trucks and other forms of transport.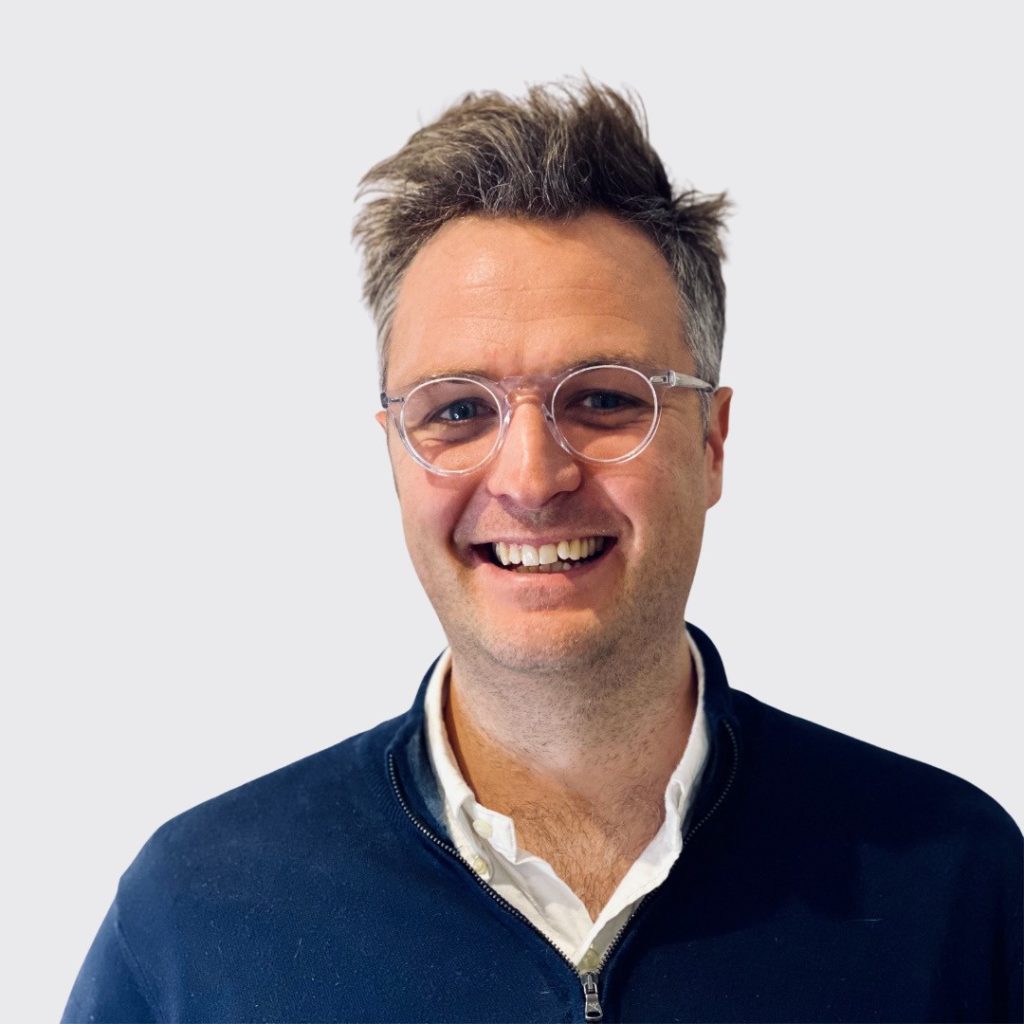 Commentary: Jason Burrows, Sales Director, Western U.S., IDIS America
The combined capabilities of IDIS and VMI mean that logistics operators can now benefit from surveillance monitoring together with highly accurate AI-assisted notifications powered by deep learning algorithms to support Department of Trade (DoT) 24-points vehicle safety checks. Operators can set up line cross rules around trucks, meaning that as soon drivers cross the virtual line, operators are alerted that a truck is about to set off. This allows them to oversee operations and ensure checks are carried out correctly. If operators spot an abnormality from correct and thorough processes, they can offer verbal advice using two-way audio or alert line managers to intervene and assist. In addition, each vehicle check is automatically saved as a video event, making them easier for security managers or third-party monitoring firms to search, retrieve, review, and export footage in the event of an incident. This also helps reduce insurance premiums by ensuring the roadworthiness of trucks, as well as demonstrating new enhanced levels of safety, while providing a compliant and visual audit trail for DoT inspectors.  
These capabilities take a big burden off the shoulders of operators. They no longer need to constantly monitor camera streams waiting for vehicle dispatch. And, there's more good news – the IDIS Deep Learning Engine uses vast datasets to filter out "noise" so operators won't be blighted by false alarms caused by traditional 'blob' type analytics. These blob analytics are found on most modern-day IP cameras, and regularly trigger virtual line cross alarms due to severe weather, innocuous trash blowing in the wind, or harmless animals that might stray into logistics parks.
The coming together of IDIS and VMI technologies I think increases safety and productivity to attempt to benefit both logistics operators and their monitoring and virtual guarding partners.
To stay up to date on the latest, trends, innovations, people news and company updates within the global security market please register to receive our newsletter here.
Media contact
Rebecca Morpeth Spayne,
Editor, Security Portfolio
Tel: +44 (0) 1622 823 922
Email: editor@securitybuyer.com