Security system unification, access control modernisation, hybrid cloud advancement, and cybersecurity top the list in the latest Genetec 2023 Trends report 
Genetec, a technology provider of unified security, public safety, operations, and business intelligence solutions, shared its top predictions for the physical security industry in 2023.  
Genetec surveyed physical security professionals from August 24 to September 21, 2022. Following data cleansing and a review of submissions, 3711 responses were included in the sample for analysis. Some details about the survey methodology The target population for the survey focused on two main groups:  
End users (individuals working for organisations participating in the procurement, management, and/or use of physical security technology) 

 

Systems integrators, installers, and providers (individuals who consult on, integrate, install, sell, or service security solutions) 

 
The target population was reached by third parties via their opt-in email lists, Genetec opt-in email lists, and digital promotions. Some of the results in this report are based on responses from both end users and systems integrators/installers/providers. However, some questions were only asked to end users and some only to systems integrators/ installers/providers. This report points out whether answers are from all respondents, end user respondents, or systems integrators/installers/providers respondents. Even for the questions asked to both groups (end users and systems integrators/installers/ providers), each result was analysed by responses from 'end users only' and 'systems integrators/installers/providers only', as well as by both groups combined. In most cases, there was little difference in the results.  
Responses from 'end users only' were in line with responses from 'systems integrators/installers/providers only'. The report points out instances where this wasn't the case. It also highlights instances where the percentage of responses differs significantly by geographic region, end user industry, or by organisation size, measured by the number of global employees. 
Organisations are taking stock and settling into a new way of working after a period of uncertainty and change driven by the COVID-19 pandemic. Many of the results from the 2022 survey were similar to the responses from the 2021 survey. But some also uncovered new challenges faced by the industry, like product shortages and human resource issues.  
What's clear is that organisations are ready and able to adapt and are looking to the future when it comes to the application of physical security technology. Some of the biggest trends highlighted included: 
The future of cloud is hybrid: Many organisations envision a blend of on-premises and cloud-based solutions for their physical security deployments as they look to optimise their infrastructure investments and leverage hybrid options to save costs and increase efficiency.  
The influence of cybersecurity and IT: Cyber concerns are on the rise and are inspiring new methods to implement and maintain a strong cybersecurity strategy. The research by Genetec shows that 36% of IT and security professionals are looking to invest in cybersecurity-related tools to improve physical security in 2023. While a more holistic, automated approach to defending against threats will take precedence, so too will proactive security architecture planning and procurement. These measures may include: 
replacing legacy equipment before succumbing to end-point failures to better mitigate risks

 
using intelligent maintenance tracking tools and metrics to improve forecasting

 

relying on external expertise to adapt security architecture planning as supply chain lags 

 

standardising on solutions built with cybersecurity and privacy in mind to enhance resilience across the partner ecosystem 

 
This take-charge mindset will help organisations better defend against cyberattacks and become an essential factor in preserving business resilience and continuity.
The use of physical security for business operations: The pandemic pushed more organisations to leverage multiple systems and data sources to better manage their facilities and flow of people. The trend to consider physical security solutions as more than just a cost associated with protecting people and assets will continue, and new approaches to how physical security data is used will inform organisational and operational decisions. 
Overcoming supply shortages: The industry adapted to supply chain issues by extending the value of their existing hardware or delaying projects. With 2023 budgets remaining healthy, security and IT departments are planning to complete deployments or start new projects as components become readily available.
To read more news and exclusive features see our latest issue here.
Never miss a story… Follow us on: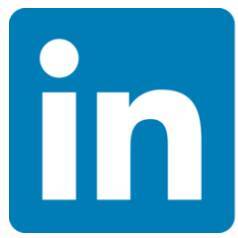 Security Buyer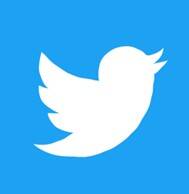 @SecurityBuyer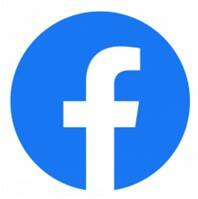 @SecbuyerME
Media Contact
Rebecca Morpeth Spayne,
Editor, Security Portfolio
Tel: +44 (0) 1622 823 922
Email: editor@securitybuyer.com