Jermaine Campbell, Senior Sales Manager at Seagate identifies how next-gen storage and video management can open a whole new world for video surveillance 
Modern video surveillance is more than crime detection. Cameras are combined with intelligent software for traffic optimisation, crowd control, social distancing, border control, and much more. This has led to an increased demand for the deployment of high-resolution cameras, video management systems and data storage solutions. The unique collaboration between Seagate and AxxonSoft aims to meet this demand head-on and level up video applications. 
The digital world is exponentially growing. 221 zettabytes of data will be generated annually by 2026, according to the market intelligence and advisory firm IDC. Video surveillance plays a big role in driving this growth. However, the sheer volume of data isn't solely responsible for this upsurge; the growing technological complexity of video applications and cameras has created a greater need for greater data resources. 
Crowd monitoring, and the need to pick up speech, necessitates the use of state-of-the-art devices with a high enough bit rate to record the movement of a person's lips. As a result, you need strong, future-proof storage solutions that can absorb incoming data without risking the loss of a single frame. Video surveillance has reached a new era, and software and hardware must follow this evolution. The use of analytics applications and metadata requires hybrid solutions that work across different edges to the core. 
Seagate has always been at the forefront of these developments, as Jermaine Campbell, Senior Sales Manager at Seagate, pointed out. "We used to be a company that made hard drives limited to on-prem recording. Now we make solutions that support the scalability of cameras, allowing for the processing of massive amounts of data at any given time. Our story puts us on the same path as our ecosystem partners like AxxonSoft because their video management system must meet the same challenges." 
Storing data on-prem or in the cloud 
The partnership between software-focused AxxonSoft and hardware-focused Seagate ensures that this video platform delivers maximum value to customers. AxxonSoft's Axxon One intelligent VMS is a case in point. It can support as many as 100,000 IP devices, all simultaneously and in full HD resolution. "We want to ensure that our software complements the hardware and vice versa", says Juri Knjazev, UK managing director at AxxonSoft. "That's why we're always looking ahead to add new features and build our video analytics. For instance, to support behaviour detection and Smart Forensic Search." 
There is on-prem and off-prem cloud storage thanks to Seagate's Lyve Cloud. "Customers can rely on a single solution that gives them the option to either ingest information on-site, implement a hybrid solution where part of the data is stored in the background, or have a complete off-prem solution that puts data directly into Lyve Cloud," said Juri Knjazev. "This is a unique proposition that we can offer our customers." 
Unlimited use of data without extra costs 
Collaboration is the catalyst of success, and the uniqueness of this partnership lies in the way both systems collaborate. The Axxon One VMS automatically converts the data recorded by the surveillance cameras and sends the information directly to the cloud — in other words, there's no need for additional in-between software. This is where Seagate comes in. Seagate's Lyve Cloud quickly takes in enormous volumes of data from thousands of cameras — without the risk of losing frames. 
Excessive cost is an all-too-familiar challenge for most companies. Seagate's Lyve provides a cost-effective solution as it limits the costs of sharing, managing, and using data. Jermaine elaborated on this point. "Most cloud providers charge you every time you touch your data, regardless of whether you want to store or read it. They also make a distinction between little and big chunks of data. With Lyve Cloud, you pay once for the data you've uploaded. After that, you can limitlessly scale." 
Read more exclusives and news in our latest issue here.
Never miss a story… Follow us on: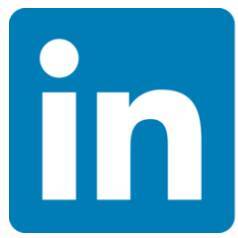 Security Buyer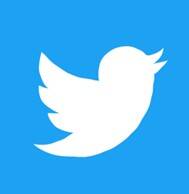 @SecurityBuyer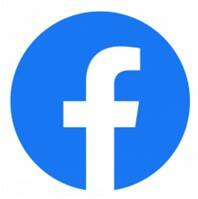 @Secbuyer
Media Contact
Rebecca Morpeth Spayne,
Editor, Security Portfolio
Tel: +44 (0) 1622 823 922
Email: editor@securitybuyer.com