Digitising oilfield operations with AI video analytics, by Leena Sudhakar, Technical Product Manager, Oil and Gas, Azena, and Technical Editor for Security Buyer
Oil and gas organisations are grappling with a host of challenges, ranging from lack of skilled labor, supply chain disruptions and increasing regulations around environmental compliance and sustainability. To combat this, companies are moving towards remote site monitoring that enhances operational efficiency and provides real-time awareness of changing conditions onsite, while at the same time reducing costs and carbon footprints. A key new development in this trend is to deploy cameras that use Artificial Intelligence (AI) to analyze and collect insights at the camera level from the camera's field of sight.
The mainstreaming of AI technologies has spurred the transition towards further automation and digitization of oil field operations. Enabled by the advancements in camera technology, AI-enabled video analytics have been helping the oil and gas industry move away from the traditional, manpower-intensive approach of monitoring sites. Cameras powered with AI can automatically monitor a range of different facilities around the clock, helping to achieve operational excellence and adherence to environmental regulations.
Energy organizations have historically used single purpose solutions to monitor flares on oil derricks, tank levels and facility assets for gas leaks.  When AI-enabled analytics are coupled with new smart cameras, all of these functions can be monitored simultaneously by a single camera. The secret sauce is the ability for cameras to run several applications that are trained by data scientists to perform specific functions. The applications can simply be called AI apps.
AI apps that run directly on the camera provide a cost-effective yet flexible alternative to traditional monitoring technologies. Unlike other existing solutions, AI apps offer a high degree of automation, allowing real-time alerts on potential issues and speeding up response. This helps to achieve zero downtime and minimize environmental and occupational health and safety fines. The camera's ability to make intelligent, autonomous decisions about what is detected by the video analytics apps means that only the most necessary video footage, as opposed to all video captured by the camera, needs to be transmitted to cloud server/storage for recording. This dramatically reduces storage and bandwidth costs.
Eliminate environmental violations and fines
Oil and gas operations are under increasing pressure to be even more environmentally conscious and to comply with an evolving slate of regulatory requirements. Operational mishaps can result not only in environmental incidents, but also in massive fines from environmental regulators. As such, automated monitoring can help organizations to remain compliant with regulations by ensuring clean flaring, detecting high tank levels and gas leaks early, and reliably controlling remote onshore and offshore facilities.
Smart cameras equipped with smoke detection and flare monitoring will pan the facility, identify venting or smoking in gas flares and notify operators about anomalies, which results in much faster response times. AI-enabled apps can also detect gas leaks, which are notoriously hard to spot with the human eye. Furthermore, liquid gas can leak in a variety of ways, including forming a puddle, dripping, or spraying. In such situations, smart thermal cameras equipped with AI analytics can reliably detect leaks and send instant alerts to responsible teams. With this, operation teams can then expedite the clean up or rectify the malfunction that is causing the leak.
The level of liquids in tank batteries cannot be measured by the human eye and requires special sensors to read. For this particular use case, AI-driven thermal imaging technology is a good, low-maintenance supplement to conventional monitoring sensors. Upon installation, these thermal cameras can continuously monitor the liquid levels and alert operations staff when the level is above/below the recommended threshold. It is also possible to install an AI-app that identifies leaks using the same camera, thus enabling a single camera to both monitor liquid levels and identify liquid leaks.
Enhance operational safety and security
Among the many responsibilities of a modern site operator, the first and foremost priority is to continually ensure operational safety and security. When a safety hazard occurs, it is important to protect employees by mitigating the hazard quickly. Monitoring for safety hazards manually is not only inefficient, but also highly prone to error. When safety regulations are not followed, it endangers the overall security of the site and can result in huge occupational health and safety fines. This is where AI-enabled video analytics can help detect non-compliant behavior and alert the site operator so that hazards can be mitigated quickly.
To ensure operational safety, regulations require that oil and gas facilities enforce employees' use of mandated personal protective equipment (PPE). AI-enabled video analytics can identify the appropriate usage of hard hats, goggles, vests and flash-resistant gear and subsequently alert staff to take action if these items are not detected. Similarly, AI-enabled video analytics can help enhance operational safety by proactively detecting falls and/or abnormal movement which could otherwise result in an injury if left unattended.
Control access and manage facilities remotely
Controlling access to facilities, particularly those in remote sites with very few personnel is critical to ensure that operations are not disrupted. Smart camera technology can monitor visitors to identify intruders and can pinpoint unauthorized open doors. When combined with gate control devices, these smart cameras are capable of reading license plates and opening the gate only for authorized vehicles.
Facility managers can also assess the functionality of their equipment. Using AI-enabled analytics, predictive monitoring can help identify when machinery is not running properly and replace it before it stops working as well as detect early signs of failure for tank levels and water levels. By reducing operational downtime, the facility avoids profitability losses caused by unforeseen closures.
Update existing surveillance infrastructure
For oil and gas facilities, the two key challenges in upgrading their existing infrastructure to support new technologies are budget allocation and the need for seamless installations. Depending on the individual site, the installation of new equipment such as cameras could potentially disrupt operations and cause unwanted downtime. Organizations looking to avoid these challenges can choose to retrofit their existing IP cameras with small edge devices that can also run AI apps. These edge devices bring to a traditional IP camera the capabilities and performance of new smart cameras but come at a fraction of their price.
The good news is that smart cameras and open platforms, offering AI apps and integration opportunities into existing management platforms, are already in use. The evolving AI-driven ecosystem provides a high degree of flexibility in deploying these devices as an alternative to traditional onsite monitoring technologies. As AI technology continues to progress, the digitalization and automation of oil operations will only continue to advance.
In her role as Technical Product Manager at Azena, Leena focuses on product development of Azena's Oil & Gas Remote Monitoring Suite. Leena is passionate about designing and developing products and solutions that streamline an organization's operations. She works closely with companies from upstream, midstream and downstream to unlock new levels of operational and environmental performance with the help of AI video analytics. Leena is a seasoned professional with more than 20 years of experience in software and product development. She holds a Bachelor's in Computer Science & Engineering.
To read the full exclusive see our latest issue here.
Never miss a story… Follow us on: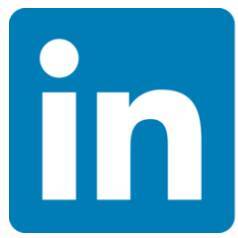 Security Buyer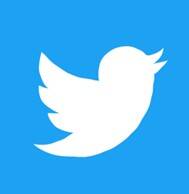 @SecurityBuyer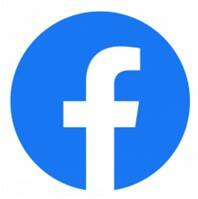 @Secbuyer
Media Contact
Rebecca Morpeth Spayne,
Editor, Security Portfolio
Tel: +44 (0) 1622 823 922
Email: editor@securitybuyer.com