RISCO UK & Ireland's Managing Director Mark Taylor presents top guidance tips for installers to buy and install the best solution applicable to their customer
There are very few businesses that don't benefit from having a great access control system. Access control has become one of the most important commercial security solutions on the market – and for good reason.
Security Buyer UK caught up with an access control specialist in the UK marketplace. Managing Director of RISCO, Mark Taylor presents his insights and advice for installers of integrated access control solutions.How has the market for access control solutions developed over recent years?
"Commercial and high-end residential projects form a central plank of the corporate development goals of many installation firms. As well as promising strong financial returns, these contracts can also provide the kind of interesting and challenging work that encourages engineer retention.
"The growth in demand for access control solutions within these markets looks set to continue, with some forecasters, such as Expert Market Research's recent access control market report, predicting an increase of over 7% between 2023 and 2028.
"Meanwhile, the ongoing cost-of-living crisis means that installers are under particular pressure to offer cost-effective solutions in order to overcome the tendency among many end-users to perceive high-quality security as a preferable – but not vital – facility. Integrated solutions hold the key.
"Quicker and easier to install than several individual solutions, products incorporating access control with intruder alarm and video verification help to minimise costs. The impact of ongoing global supply issues may be reduced as fewer items are needed. Engineer training is limited to a single system."
How does this impact the installer when making a decision, and how can they mitigate these challenges?
"As more and more integrated access control solutions enter the market, it is increasingly challenging for installers to identify which is best for them and their customer. Having launched our own integrated system last year, here are a few pointers to make the procurement process simpler."
Mark continued to demonstrate the top five tips to help guide installers in the buying and installation process.
1.BUS
"Select a product that incorporates BUS wiring protocol. The architecture is the most versatile available, enabling devices to be simply and quickly wired in a single-line or "daisy chain" as well as conventional "star" formats, also allowing the incorporation of short extension "spurs".
"As well as minimising the amount of cabling and zone expanders required, BUS solutions may be monitored, calibrated and maintained remotely. Some of our installers have made time savings in the region of 75% in the delivery of BUS solutions."
So, what is a 'daisy chain' or 'conventional star' format, and why are these terms beneficial when referring to wiring protocols? Daisy-chaining is a method of propagating signals along a bus in which the devices are connected in series and the signal passed from one device to the next. The daisy chain scheme permits assignment of device priorities based on the electrical position of the device on the bus.
Star topology on the other hand, is a type of network configuration in which various physical devices are individually linked to the hub. This signifies that the device in the network is connected separately to the hub, and there exists no direct interconnection between the multiple devices of the network. There are pros and cons to both wiring formats however.
The 'daisy chain' BUS wiring, that allows network configuration in which multiple devices are connected one after the other in a linear manner, is a lot more common for installers for ease and efficiency. It is sometimes called line topology and is generally used in small areas. It does not offer a completely secure communication, just like any installation, as the signal is transmitted through a common cable and hence can be accessible to all the devices present in the network. When a device in the network fails, then there is no effect on the other nodes of the network. However, if the cable itself gets failed, then the complete system gets shut down. Whereas, the hub in a star format must be properly configured as any type of issue in the hub will cause failure of the complete system. However, it offers the flexibility of operation with other devices even when a single device of the network is faulty. The whole network configuration resembles a star, with a complex structure; thus, it is named…
To read more news and exclusive features see our latest issue here.
Never miss a story… Follow us on: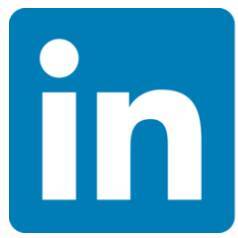 Security Buyer UK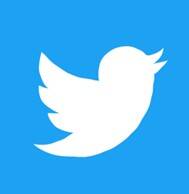 @SecurityBuyerUK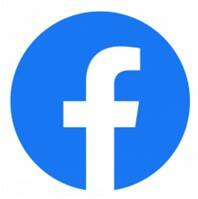 @SecbuyerUK
Media Contact
Rebecca Morpeth Spayne,
Editor, Security Portfolio
Tel: +44 (0) 1622 823 922
Email: editor@securitybuyer.com