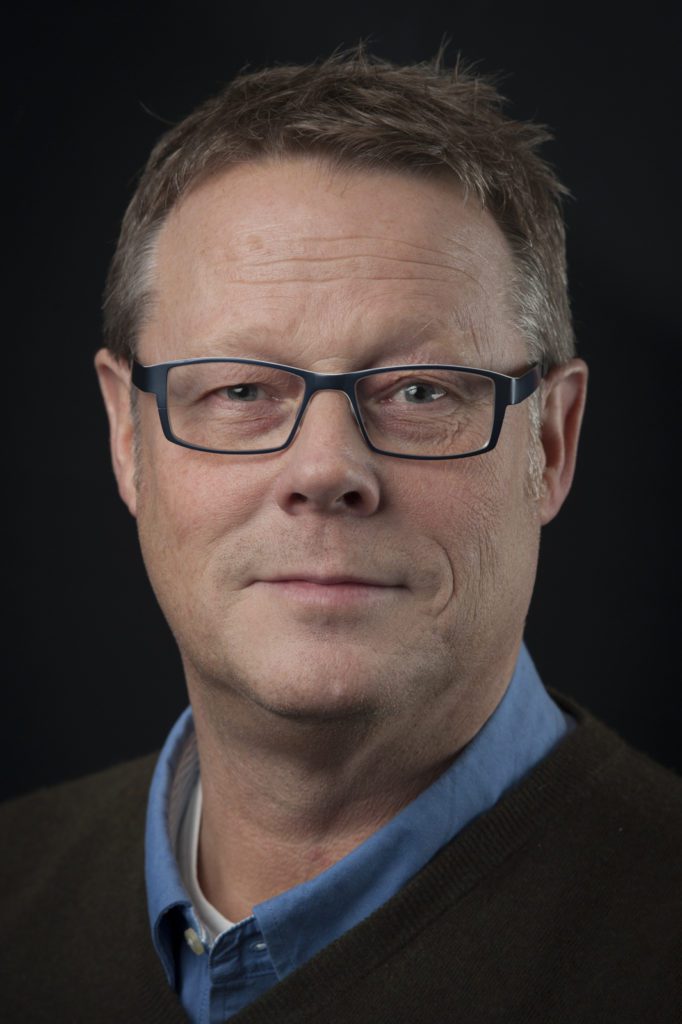 Per Björkdahl, Chairman, ONVIF Steering Committee provides the industry with his insight into how COVID-19 has impacted the industry and what further developments we can expect
Security Buyer Features Editor, Rebecca Spayne, catches up with Per Björkdahl, Chairman, ONVIF Steering Committee, virtually to discuss the industry impact of the COVID-19 pandemic and the future of technological trends through artificial intelligence, IoT and interoperability.
How has the COVID-19 pandemic impacted the physical security industry, as it relates to ONVIF?
Like many organisations across many industries, ONVIF has shifted the way it conducts business and how we collaborate and innovate as a standards organisation. In a global industry with geographically dispersed partners, many of us relied heavily on in-person interactions and face-to-face meetings at large events. However, the security industry has had to pivot to the virtual space. Whilst ONVIF was already familiar with frequent online meetings and interactions that filled in the gaps, like many we are missing the nuances that come from in-person meetings.
Going beyond in-person meetings and the shift to virtual events, the security industry is seeing a renewed focus on technologies used to mitigate risks associated with COVID-19. Such technologies, such as occupancy management, automated visitor management and touchless access control applications are increasing in demand, which in turn is increasing the demand for interoperability as organisations seek to deploy best of breed solutions.
Will 2021 see any further developments in the fields of cloud, Artificial Intelligence and IoT?
As of right now, the security industry is leaning heavily towards customised applications dealing specifically with pandemic related solutions – many of which fall within Artificial Intelligence and IoT. The rise in connected devices and demand for integration of smart applications is accelerating at the same time when the technologies are becoming increasingly more mainstream. The increased focus is leading to more investment in analytics, as people search for solutions to help them adapt to the new normal, reopen economies and reboot infrastructure.
Though cloud is by no means a novel technology to the security industry, video storage in the cloud will continue to see growth in non-security markets. All this is driven mainly by growing possibilities in the IoT space. By offering cost-effective solutions and increased flexibility, cloud offers a variety of opportunities for small and mid-sized businesses, as well as enterprise organisations. It should be said that these benefits are only heightened by the COVID-19 pandemic, as many organisations are reevaluating traditional usage of their existing technologies, whilst also seeking other methods to assist with day-to-day operations. These capabilities can assist businesses in remote monitoring of their vacant spaces or providing additional coverage where less staff onsite is required. 
How is ONVIF working to further interoperability in the smart applications sectors?
The draft profile, or Release Candidate for Profile M, which we announced in September 2020, will prove to be a crucial component for organisations seeking best of breed solutions for their smart applications. Profile M paves the way for increased interoperability of IP cameras or analytics applications with video management systems, allowing users to mix and match analytics and camera hardware and software from different providers.
By standardising the communication of metadata amongst these devices and clients – whether an on-premise system or in the cloud – Profile M provides an easy integration path into IoT systems, with a way to link devices such as IP cameras into building management or other business intelligence platforms. The rise in the number of smart applications for security, business intelligence and IoT devices is driving interoperability demands. To meet those demands, devices and clients conformant with Profile M will encourage further growth in the number and types of applications – resulting in even greater choice for end users
ONVIF has made some major advancements in 2020, with some new draft profiles as well as changing the way you develop specifications using open source. What can we expect in 2021?
In spite of the challenges presented by the COVID-19 pandemic, we were successful in our plans to release draft profiles, Profile D for access control peripherals as well as Profile M. Additionally, we adopted open source development via the GitHub platform to streamline the specification development processes of ONVIF and make it easier for the industry at large to contribute to our core specification work.
For 2021, we are excited about the possibilities that Profile M will bring in terms of market potential for smaller, innovative companies in the analytics space and for end-user freedom of choice. Similarly, Profile D will expand the opportunities for adoption of ONVIF interfaces in the physical access control as it allows for the addition of myriad of access control peripherals – licence plate recognition cameras, entry systems, and different types of card readers and sensors – into an ONVIF conformant access control system, regardless of the device or client manufacturer. In the historically proprietary access control realm, this opens up great possibilities for end users in terms of being able to select the most appropriate technology for their application.
Also in 2021, we are highlighting some interesting features of the ONVIF specifications that are not part of our specific Profile concept. For example, our Export File Format enables law enforcement to more efficiently conduct forensic investigations using video surveillance from multiple sources – private or public – regardless of what recording system originally captured the video. This is valuable in the case of activities that are being examined in multiple countries or even in multiple jurisdictions within the same state. This feature works by standardising on a common format in which the recorded video files are exported and providing a video player with which the video clip can be replayed. Also important to this process is that the standardised format will also provide useful exported metadata information – for example, the recording equipment used, export file creation time, the name of export operator and a standardised timestamp – as well as allow the video file to be digitally signed to ensure the chain of custody for evidentiary purposes.
So as you can see, in 2021, ONVIF will be quite busy! We'll continue to advocate for interoperability of physical security systems, both between the different system components and beyond. In a current, and post-pandemic world, as touchless technologies and video analytics capabilities continue to grow in popularity, there will continue to be a great need for cost-effective, flexible solutions. 
To stay up to date on the latest, trends, innovations, people news and company updates within the global security market please register to receive our newsletter here.
Media contact
Rebecca Morpeth Spayne,
Editor, Security Portfolio
Tel: +44 (0) 1622 823 922
Email: editor@securitybuyer.com