PGI Risk Portal Weekly MENA Briefing – 7 October 2016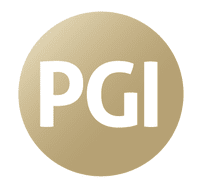 PGI Risk Portal Weekly MENA Briefing
Posted on 7 October by PGI Risk Portal
PGI's Weekly Middle East and North Africa (MENA) Briefing provides an overview of key developments from across the region in the past seven days. To receive PGI's daily briefing, containing a comprehensive update of developments in the region, register now for free Risk Portal access or follow us @PGIIntelligence

Algeria
Troops seize weapons in Tamanrasset – 2 October
Algerian soldiers seized a large cache of weapons in Tamanrasset near Algeria's southern border. The exact location of the seizure was not provided, but the military confirmed that three heavy machine guns, a PKT machine gun, two RPK machine guns, four Kalashnikov-style rifles, 14 Simonov semi-automatic rifles, an M-16, seven repeating rifles and a Makarov automatic weapon were recovered. The cache also contained grenades, rockets, mortars, fuses and ammunition.

Bahrain
Court rejects release of opposition leader – 3 October
Bahrain's court of cassation rejected a request to release the Shi'a leader of the opposition al-Wefaq group, Sheikh Ali Salman, who is currently serving a nine-year jail term for inciting hatred and forceful regime change. His appeal is now due to be heard on 17 October. Salman's arrest sparked protests in December 2014 and the government's crackdown on al-Wefaq has solicited criticism from the international community, including the UN and US.

Egypt
Government plans new subsidies ahead of currency devaluation – 5 October
According to the Al-Masry Al-Youm media agency, unnamed official sources said that the government was planning to increase subsidies on household goods to prevent price increases from a planned currency devaluation from impacting the public. The sources said that the price control measures will apply to domestic and imported goods. A devaluation in the Egyptian pound is expected within two weeks as Egypt attempts to address economic challenges including a major foreign currency shortage.
For further analysis of the prospects for the economy and unrest in Egypt see PGI's Insight on the topic.
Security forces arrest 18 over Cairo assassination attempt – 4 October
Local media said that security forces arrested 18 people suspected of involvement in a failed assassination attempt during a raid in the Helwan district of Cairo. Some of those arrested previously received prison sentences on terrorism charges. An IED targeted the car of the assistant general prosecutor, Zakareya Abdel Aziz, in New Cairo on 29 September. Anti-government and pro-Muslim Brotherhood militants have occasionally targeted government officials since the ouster of Islamist former President Mohammed Morsi in 2013.
Police kill senior Muslim Brotherhood official in Cairo – 3 October
According to the interior ministry, a senior Muslim Brotherhood leader and another member of the banned group were killed in a gun battle in Cairo's Bassateen district. Mohammed Kamal, a physician, was wanted in connection with multiple armed attacks and was sentenced to life in prison in absentia over alleged militant activity. Officials said Kamal led the armed branch of the Muslim Brotherhood, though the group has repeatedly denied support for violence.

Iran
Navy warns Riyadh against entering territorial waters – 5 October
Iran's Islamic Revolutionary Guard Corps' (IRGC) Navy issued a statement warning Saudi's naval vessels not to hold drills in the Persian Gulf or Strait of Hormuz, or to enter its territorial waters. The statement said any such moves would be considered as an attempt to destabilise the region. The announcement comes after Riyadh said in September it would hold exercises in both the Persian Gulf and the Strait of Hormuz as part of Gulf Shield 1.
Tehran signs first new model contract with local energy firm – 4 October
The National Iranian Oil Company (NIOC) said it had signed its first new model contract, the Iran Petroleum Contract (IPC), worth USD 2.5 bn with Persia Oil & Gas Industry Development Co to develop the second phase of Yaran field in southwest Iran. The long-awaited template for new contracts is expected to provide more clarity to foreign investors, whom Tehran has been trying to attract following the lifting of international sanctions after it reached a historic nuclear deal with major world powers in July 2015. NIOC director Ali Kardor said on 3 October that Iran aims to increase its crude oil production capacity to between 5.2 and 5.7 mn barrels of oil per day (bpd), much more than its pre-sanctions level of 4 mn bpd.
Hundreds demonstrate against arrests in Mahabad, Mariwan – 4 October
According to Kurdish media, hundreds of Iranian Kurds protested in the cities of Mahabad and Mariwan to denounce arbitrary arrests and executions. Protesters accused the security services of torture and repression. The demonstrations came a day after authorities raided several houses in Mahabad and the surrounding area, arresting tens of Kurdish activists. There have been sporadic clashes between Kurdish militants and Iranian forces since 15 June.
Security forces kill 12 militants in Kermanshah – 4 October
The Iranian Revolutionary Guard Corps (IRGC) said its forces had killed 12 members of a militant group in fighting along the border with Iraq. Three IRGC members were also wounded in the clashes in Kermanshah province. Brigadier General Mohammad Pakpour said that the unidentified terrorist cell had ties to the US and Israel, but provided no further details. Fighting between Kurdish rebels-based in Iraq and Iranian security forces has increased in recent months.

Iraq
KRG announces audit of oil revenues – 5 October
In a bid to increase transparency and promote reform, Iraqi Kurdistan signed a deal with UK auditor Deloitte to assess revenues generated from oil sales. The semi-autonomous Kurdistan Regional Government said it would publicise the findings of the audit and take actions based on the report. Kurdish opposition parties have claimed that billions of dollars of local oil revenues have gone missing and Natural Resources Minister Ashti Hawrami has been accused of corruption.
Baghdad requests UN meeting over Turkish troops – 5 October
The Iraqi government requested an emergency meeting of the UN Security Council over the continued presence of Turkish soldiers in northern Iraq. Baghdad has repeatedly called on Ankara to withdraw its forces from Iraq, where they are training Kurdish forces in the Bashiqa region northeast of Mosul. Turkish lawmakers voted days earlier to extend the deployment of an estimated 2,000 troops in Iraq by a year to target "terrorist organisations," a likely reference to both Kurdish militants and the Islamic State group.
Baghdad summons Turkish ambassador, warns of conflict – 4 October
Iraq's Foreign Ministry summoned Turkey's ambassador to Baghdad to protest comments by Turkish Prime Minister Binali Yildirim about a planned offensive against Islamic State militants in Mosul. Yildirim had said the operation could fuel sectarian divisions if the majority Sunni-Arab area around Mosul were to fall to the control of Shi'a militias, who have previously committed sectarian abuses. The incident occurred on the same day that Iraqi Prime Minister Haider al-Abadi warned that Turkey's decision to maintain a military presence in northern Iraq, despite Baghdad's objections, could spark a regional conflict.
Militant attacks kill at least 16 in Baghdad – 3 October
A series of militant attacks on majority Shi'a districts of Baghdad killed at least 16 civilians during Muharram observances, which mark the first month of the Islamic calendar. The deadliest attack occurred in al-Amil, where a suicide bomber killed seven people and wounded 25 others at an outdoor market. Another suicide blast in eastern Mashtal killed six civilians and wounded 21 others. In the Sabi al-Bor area, a third blast killed three people and wounded 10 others. The Islamic State group claimed the first two attacks, and was suspected in the third attack.

Israel
Navy intercepts activist boat heading for Gaza – 5 October
Israeli naval forces intercepted an activist vessel, the Zaytouna-Oliva sailboat, as it headed to Gaza. The vessel was headed for the port of Ashdod. Around 15 women were on the vessel as part of the "Women's Boat to Gaza" movement, part of the Freedom Flotilla Coalition. Activists regularly attempt to reach Gaza by sea to break the military's blockade of the enclave. In 2010, Israeli forces killed 10 Turkish activists in a raid on a flotilla.
Rocket launched from Gaza lands in Sderot – 5 October
Authorities said that a rocket, launched from Gaza, hit an open area in the town of Sderot, causing no injuries. No group immediately claimed responsibility for the attack. Israeli forces often retaliate against rocket attacks with air strikes on the Hamas-controlled Gaza Strip. A mortar attack on southern Israel on 14 September prompted an air strike which wounded four people according to Palestinian officials.

Jordan
Airlines employees protest over wages in Amman – 7 October
Employees of Royal Falcon Airlines staged a sit-in protest outside the company's headquarters in Amman to demand their salaries. Demonstrators said that they had not been paid since last August, when the company's activities were halted. Protesters said the company had failed to resolve the dispute despite its past commitments to do so.
Thousands protest in Amman over natural gas deal with Israel – 30 September
Thousands of protesters rallied in downtown Amman to oppose a USD 10 bn natural gas deal signed between the government and Israeli investors which will allow gas to be supplied to Jordan from Israel's Leviathan gas field. The protesters denounced the government for supporting "enemy occupiers" of Palestinian land. The protest was the fourth in four days opposing the gas deal. There were no reports of violent unrest during the demonstration.

Lebanon
Cabinet convenes amid FPM boycott – 6 October
Prime Minister Tammam Salam convened a cabinet meeting to discuss issues unaddressed since a session two weeks ago amid an ongoing boycott by Free Patriotic Movement (FPM) ministers. The ministers have repeatedly boycotted cabinet meetings since August over the government's decision to extend the terms of security officials. Ministers are attempting to form a consensus on major issues including ministerial appointments. Lebanon has been crippled by political deadlock that has left many key roles, including the presidency, vacant for months.
Security forces arrest seven near Sidon over militant links – 5 October
According to the state-run National News Agency, security forces arrested seven Syrian nationals in Ain el-Dilb near Sidon over suspected ties to militant groups in Syria. Arrests of suspected militant supporters are common in Lebanon, particularly in areas near the border with Syria.

Libya
Zueitina oil port loads first export cargo since November 2015 – 6 October
The Zueitina oil terminal, one of Libya's three main oil ports alongside Ras Lanuf and Es Sider, loaded its first export cargo onto a tanker since November 2015 when it was shut down by the militant group Petroleum Facilities Guard to prevent the Tripoli-based government from accessing oil revenues. A port official said it loaded 800,000 barrels of export onto the tanker Ionic Anassa for export to China. The port was recaptured in September by forces loyal to eastern commander Khalifa Haftar, who has allowed all three ports to remain the control of the National Oil Corporation of Tripoli.
Militia forces destroy Islamic State convoy south of Sirte – 2 October
According to the Libya Observer, at least 60 Islamic State (IS) militants were killed in a failed attack on MIsrata-led militia forces south of Sirte. An IS convoy that came from the desert launched an attack on pro-unity government militia in a failed attempt to break a siege of IS militants in Sirte. Reports indicated that the IS convoy, which allegedly comprised foreigners, may have fled Sirte at the start of the unity government-backed offensive on the coastal city in May.
Pro-Haftar forces seize container ship – 1 October
The Omar Mukhtar Operations Room, part of the Libyan National Army (LNA) led by Field Marshal Khalifa Haftar, announced it had intercepted a Panama-flagged container ship. The pro-LNA force claimed that the vessel was bound for Turkey and was carrying suspicious cargo after having loaded first at Khoms and Misrata in western Libya. The ship's managers however said the vessel was already bound for Tobruk and was not seized but received a routine inspection. Forces in eastern Libya view vessels arriving from the west as suspicious, given long-standing rivalry.
For further analysis of threats to vessels operating off Libya, read PGI's insight here.

Morocco
Man assaults three tourists in Casablanca – 5 October  
An unidentified assailant assaulted three Dutch tourists, stabbing and wounding two individuals and a policeman who intervened, near the Hassan II Mosque in Casablanca. Circumstances around the incident were not immediately clear. Police arrested the suspected attacker shortly after the assault.
Police arrest ten Islamic State supporters – 3 October
The interior ministry broke up an Islamic State cell that operated in Kenitra and Tangier. Ten women were arrested during operations against the militant cell. Officials said that the suspects were planning attacks in Morocco and that chemical and bomb-making materials had been seized in the raids.

Oman
Coast guard seize khat in Dhofar – 2 October
A team from the Dhofar coast guard seized two boats carrying 1,350 packets of khat near the Mirbat region. Two Omani nationals and four other suspects of various Arab nationalities were detained in connection with the incident.

Saudi Arabia
Apache helicopters target Houthis near Jazan border – 5 October
Al Arabiya News reported that Saudi Apache helicopters struck Houthi targets in response to cross-border attacks. The fighting took place near the Saudi border province of Jazan, and came after a rocket fired from Houthi-controlled territory in Yemen landed in al-Tawal, Jazan province. Saudi Arabia has stepped-up its counter-attacks on Houthi forces in response to repeated shelling and infiltration attempts by them along the border.
Coalition forces repel Houthi attack in Jazan – 30 September
According to Saudi Arabia's Arab News, Saudi-led coalition forces repulsed a major attack by pro-Houthi forces along the Saudi-Yemeni border. The coalition counter-attack killed 40 Houthi rebels near the al-Muwsim region in Saudi Arabia's Jazan province. Warplanes destroyed Houthi vehicles and targeted Houthi forces who had shelled populated Saudi territory. Fighting along the Saudi-Yemeni border has intensified in recent weeks.

Syria
Blast kills at least 20 rebels along border – 6 October
At least 20 Syrian rebels were killed in an explosion at the Atme border crossing between Turkey and Syria's Idlib province. The blast also wounded around 20 people. The Islamic State-linked Amaq news agency reported that the blast was caused by a car bomb but did not formally claim responsibility for the attack. In August, an IS-claimed suicide blast killed at least 32 rebels at the Atme crossing.
Clashes kill Turkish soldier, wound three in Ziyara – 5 October
Turkey's official Anadolu news agency reported that one Turkish soldier was killed and three others were wounded in fighting with Islamic State (IS) militants in Ziyara, east of al-Rai town. Officials said 18 IS militants were also killed in the fighting in northern Syria. On 24 August, Turkey deployed hundreds of troops to support a rebel offensive against IS and to prevent further gains by Kurdish rebels.
US strike kills top Fateh al-Sham leader – 4 October
The Pentagon said that a US-led air strike killed a senior leader of Jabhat Fatah al-Sham, which broke ties with al-Qaeda in July. Jabhat Fatah al-Sham, formerly al-Nusrah Front, confirmed Ahmed Salama, known as Abu Faraj, had been killed in an air strike near Jisr al-Shughour in Idlib province. Salma was a member of the group's consultative council and a veteran leader of al-Qaeda.
US abandons peace talks with Russia – 3 October
The US said that it had scrapped talks with Russia over the Syrian conflict, ending a months-long effort to bring about a ceasefire amid a serious escalation of violence. Russia has faced severe criticism from Western powers over its role in the Syrian government-led offensive in Aleppo, which has resulted in a major humanitarian crisis. It was unclear what action the US would take following the collapse of its cooperation with Russia, though there were reports that Saudi Arabia and Qatar might step up arms shipments to the opposition.

Tunisia
UGTT cancels general strike in Tataouine – 3 October
The powerful Tunisian General Labour Union (UGTT) cancelled a planned general strike in Tataouine on 4 October. The strike was cancelled after an agreement was reached with the Ministry of Social Affairs, Bouchamaoui Company and the Tunisian Enterprises of Petroleum Activities (ETAP) to complete work on energy infrastructure in Tataouine. Dismissed workers from the Bouchamaoui company will also be granted new short-term contracts under the agreement.
Protests disrupt phosphate output in Gafsa – 1 October
Unemployed local graduates resumed protests at Gafsa Phosphate, partially disrupting output at the Metaloui unit, which produces more than half of Gafsa's output. In September, the state-run company agreed to workers' demands to create more jobs after months of protests disrupted operations. The resumption of the demonstrations will increase pressure on Prime Minister Youssef Chahed, who said his government would prevent unrest from damaging the economy.

United Arab Emirates
UAE condemn September Houthi attack in Bab el-Mandeb – 5 October
The UAE condemned an attack by Houthi forces on a UAE vessel in the Bab el-Mandeb Strait on 1 October as an "act of terrorism". The statement comes after Houthis said that they destroyed a military vessel heading for the port of Mokha, though officials described the vessels as a civilian logistics ship. The UAE said that it was treating several civilian crewmembers injured in the attack. The UN condemned the incident and stressed the need for free navigation near the Strait.

Yemen
Government forces gain control of Ghayel district from Houthis – 2 October
Government troops won control of the district of Ghayel in Jawf province from Houthi rebels after an assault during the morning of 1 October. The military was supported by Saudi-led coalition air strikes, leading to the death or capture of tens of Houthi militants. The military took control of Houthi training camps and freed thousands of refugees who can now return to their homes, according to Army spokespersons. Officials of the internationally-recognised government in Aden said the victory allows military forces to being a siege of Sa'ada, the Houthi stronghold.
Separatists to form political council on 14 October – 2 October
According to a report from the American Enterprise Institute, a US-based think tank, a pro-separatist committee announced plans to form a southern political council on 14 October, the anniversary of South Yemen's revolt against the UK. There are unconfirmed reports that exiled leaders from the Southern Movement, which advocates the secession of southern Yemen, intend to return to Aden to help form the council. Multiple governors have already given their support for a southern political council. Increased secessionist activity could further destabilise Yemen and undermine the Aden-based government of President Abdrabbuh Mansour Hadi.
Houthi forces attack vessel in Red Sea – 1 October
Saudi coalition forces have launched operations against boats belonging to the Houthi rebel group after it allegedly carried out an attack on a civilian logistics ship on a humanitarian voyage in the Red Sea. The attack targeted a high-speed logistics catamaran belonging to the United Arab Emirates Marine Dredging Company when it was passing near the Bab al-Mandab strait off Yemen's southern coast. Officials said that the vessel was on its usual route to and from Aden for the delivery of medical aid. The Houthis claimed that they destroyed a UAE military vessel that was approaching the Red Sea port of al-Mokha. Saudi coalition forces rescued the passengers from the vessel, and there were no reported casualties.
[su_button url="https://riskportal.pgitl.com/register" target="blank" background="#B6A175″ color="#ffffff" size="10″ radius="0″ icon="icon: arrow-circle-right"]Click here to register for access to the free PGI Risk Portal[/su_button]