Jacksons Fencing's Jakoustic timber acoustic barrier system specified for roadside residential development.
The housing demand across the UK is an ever-growing issue. The National Housing Federation (NHF) and Crisis from Heriot-Watt University predict that approximately 340,000 new houses need to be built annually to meet the demand. The Government's current ambition is to supply 300,000 a year, however in the past year, only 216,000 have been built. Due to this exponential demand, residential developments are being built adjacent to industrial sites, commercial properties, and transport infrastructure, including major motorways and highways where noise pollution is often a deterrent.
The planning and specification of fencing solutions to ease noise pollution for housing developments situated near to this infrastructure is an important process that should not be overlooked. Unfortunately, contractors often disregard this or break specification at the construction phase, commonly this is due to budget restraints. Cutting corners when dealing with issues such as noise pollution can cause problems later down the line.
People pleasing
Previous studies have proven that noise pollution can cause serious health damage, similar to that caused by other pollution. Therefore, it is critical to restrict exposure in order to reduce the potential influence on people's lives.
According to the World Health Organisation (WHO), it is recommended that 30-40 decibels (dB) should not be exceeded for those in the surrounding area for good quality sleeping conditions at night, and this should remain during the day. However, it is estimated that over 100 million Europeans regularly experience noise levels above 55dB. The European Environment Agency reports that 10,000 premature deaths in Europe each year are caused by noise, citing the most pervasive source as road-traffic noise.
The most obvious way to escape noise pollution is to avoid areas that produce constant sound, but this isn't always possible. It is essential that a noise impact assessment is carried out in every new development process to assess the impact of various noise sources on the area. An acoustic consultant should be involved at the specification stage to ensure the most appropriate solution is specified and following this, architects and specifiers should specify acoustic barriers to increase the likelihood of successful planning applications.
In this case, the residential development was situated next to a busy motorway, and required a solution to reduce the impact of nearby traffic. After an extensive consultation process, Jacksons Fencing's Jakoustic timber acoustic barrier system was specified, an ideal solution as it has been proven in many similar sites and projects since 2004. However, as the damage of noise pollution became more prevalent, Jacksons developed this product to include an absorptive variant, a lightweight option for more general and residential use, and a commercial and highway system specifically designed for the reduction of road noise.
Acoustic answers
Timber acoustic barriers are ideal for many applications as their natural appearance blends into most environments, creating a seamless and pleasant visual for the local residents who look out on it. Their solid construction also provides security and privacy, and they work by reflecting sound away, reducing noise by up to 32 dB. Complying with Highways Sector Scheme 2C for the supply, installation, and repair of environmental barriers for infrastructure works, and Scheme 4 for the preservative treatment of timber, Jacksons' barriers are ideal for this project.
While having similar characteristics to garden fencing, there are a few key features that must not be compromised. Acoustic barriers are manufactured in specific ways to fulfil their intended purpose; mass, height, construction, distance from the noise source, and distance from receiver are all factors which need to be determined to achieve the best outcome.
Having previous experience in providing acoustic solutions in the UK, Jacksons were specified to construct a tall acoustic barrier for one of the UK's largest housebuilders at a new housing development near a major A road.
Due to the height of the barrier, the specification also involved the design and construction of special steel posts to provide strength and support. These were installed into the ground with unique foundations, guaranteeing correct and safe wind loading of the barrier. In order to secure the posts in position, Jacksons developed a distinctive foundation design. Using cranes, the posts were guided into position and scaffolding was used during fixing.
The fence has a large surface area, and due to the location, an anti-graffiti coating was added to the lower boards to decrease the chance of the barrier being defaced.
Garden spaces have become more important than ever since the pandemic, and people have also noticed the effects of noise in their home and work lives, particularly with more people working from home. The reduction of road noise that an acoustic barrier can provide becomes a real selling point for the brand new homes.
Peter Jackson, MD Jacksons Fencing, comments: "We were delighted to be involved in this exciting development. Noise pollution can cause serious harm to people's mental and physical health, and the severity and impact of noise is now being brought to light. It is essential to limit exposure to avoid major health problems, such as heart attacks and type 2 diabetes, and improve mental wellbeing. That's why working on projects where we know our products will improve local residents' day-to-day lives by reducing noise pollution and improving the area aesthetically, is immensely rewarding."
He continues: "We are so confident in our products, that the acoustic fencing specified for this venture comes with a 25-year guarantee. We hope this gives the housebuilders and residents peace of mind that this project is hugely worthwhile and guaranteed to stand the test of time. Moreover, noise levels will be noticeably reduced in and around the area and the fencing will provide safety and privacy, keeping them happy for many years to come."
To read more news and exclusive features see our latest issue here.
Never miss a story… Follow us on: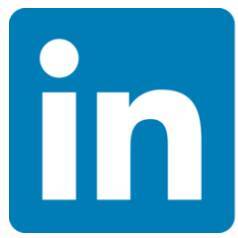 Security Buyer UK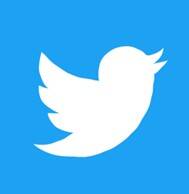 @SecurityBuyerUK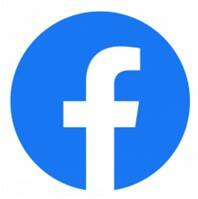 @SecbuyerUK
Media Contact
Rebecca Morpeth Spayne,
Editor, Security Portfolio
Tel: +44 (0) 1622 823 922
Email: editor@securitybuyer.com