Changes in the global energy supply, coupled with the expected increased winter demand have caused increases to the price of energy for businesses and households across the UK. As people look for ways to save energy, access control can be a helpful solution. The international security technology manufacturer, Paxton, provides guidance on how to efficiently manage building activity and save energy using Paxton's access control systems.
Ofgem announced in August that the energy price cap could rise by 80% to an average of £3,549 per household per year starting from October. the British Government has introduced an energy price guarantee to freeze prices at £2,500 per year for a typical household. Businesses will have theirs capped at around £211 per MWh for electricity and £75 per MWh for gas, less than half the prices anticipated this winter.
Even though the average energy bills are now lower than originally expected, there is still substantial increase for households and businesses for the foreseeable future. Companies can reduce their bills by using smart security systems that integrate with their current infrastructure to control building activity and limit energy usage. Paxton has two award-winning systems, Net2 and Paxton10, both provide features that support a reduction in energy usage.
Chris Hodge, Functional Architect at Paxton, said: "Security systems do not consume much energy during standard operation, and they can be used to control activities on site to limit energy use, using Triggers and Actions.
"Using the standard events within the access control software, the systems can also be used to shut off power to equipment that is not in use. Therefore, they can help save energy to reduce environmental impact and save money on bills."
Triggers and Actions Enables Automated Events
Paxton offers two simple-to-use security systems which are perfect for settings like schools, offices, hospitals, shops and factories. Net2 is a PC based access control solution that is ideal for managing doors and granting access to a building and facilities. Paxton10 integrates access control and video management on one platform whilst also offering remote, multi-site management. Both systems offer Triggers and Actions that can integrate appliances and provide automated functionality.
Steve Woodbridge, Paxton's Global Training Manager, explains: "Triggers and Actions are a series of rules that enable site activities and help control users' accessibility. For instance, facility managers can set 'when the intruder alarm is armed' as an event, so that when the system receives a signal that the event has happened, it will then trigger the action, which can be set as 'switch off the lights'.
"One feature of Net2 is Occupancy Management. Site managers can set the occupancy level to zero and use Triggers and Actions to set the rule to turn the lights or heating off when the occupancy level in a given area reaches zero."
Steve goes on to explain: "Our latest system, Paxton10, adds another dimension by allowing site managers to set up constraints. These constraints ensure that a condition is true before an action takes place. For example, if the rule is set to automatically turn on the air conditioning when a person enters the office, the constraint may be in place to ensure windows are closed before doing so."
When talking about access control systems, people normally think of access through a door, but the same functionality can apply to other situations. Restricting permissions to energy-intensive appliances can ensure that only authorised personnel are making use of these services, and that energy is being saved when the appliances are not in use.
Steve said: "In some industries, like manufacturing, there are machines that consume a high-level of energy. Site administrators can grant access to only the employees who are trained to use them, this can avoid unauthorised or non-related people wasting energy, by switching them off when they are not in use."
Remote Site Management Saves In-Person Visits
Another useful energy saving feature is remote site management. This is enabled by Paxton's easy-to-use app Paxton Connect. The app allows facility managers to remotely control their sites on smart devices from anywhere in the world with an internet connection.
Steve said: "Paxton Connect brings further convenience to building managers. They can manage sites instantly at the touch of a button. So, if an appliance is left switched on after working hours, they can login to the software and turn it off without travelling to the site.
"These features make building management smarter and more efficient, helping to reduce energy wastage and save on bills."
Energy Saving Readers
Whilst utilising features in security systems can help save energy, some users may also look for physical access control products, depending on their building security requirements. Paxton offers products such as readers and door handles that can be another useful energy saving option.
Steve explains: "Paxton manufactures Net2 Proximity Energy Saving Readers that act like a power switch. The readers are specially designed with a cover to retain a user's card which turns the power on and off. The product can be installed in a way that power will only come when a valid user card is inserted. When a person leaves a room and takes out the card, the appliances such as lights and air conditioning will automatically turn off as it's like switching off the main power. This can help save energy in a simple and automated way."
Low Power Wireless Security
If site managers are looking for energy-friendly, secure door handles, PaxLock Pro is the ideal solution. It is compatible with Net2, Paxton10, or works as a standalone security device.
Chris Hodge said: "PaxLock Pro is a battery-run product and is efficiently designed to consume minimal energy to operate, for which the batteries generally last around two years.
"PaxLock Pro will enter a sleep mode when not in use, requiring minimal energy. Built-in capacitive sensors wake the unit when operation is required, and a user's token is presented. This minimises energy consumption, especially at night or over weekends when the handles are in less use."
To read more news and exclusive features see our latest issue here.
Never miss a story… Follow us on: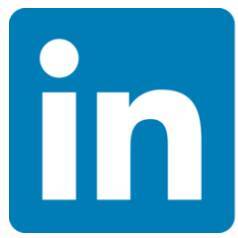 Security Buyer UK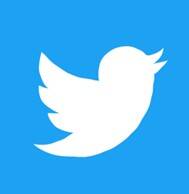 @SecurityBuyerUK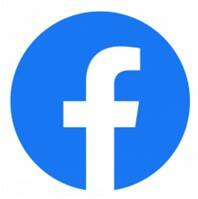 @SecbuyerUK
Media Contact
Rebecca Morpeth Spayne,
Editor, Security Portfolio
Tel: +44 (0) 1622 823 922
Email: editor@securitybuyer.com