Security Buyer Managing Editor Rebecca Spayne caught up with Mary Clark, Chief Marketing Officer at Brivo during her Security Buyer Live presentation to discuss the biggest trends and challenges facing the industry for this issue's Innovator interview.  
At Security Buyer Live you spoke about the annual trends in security by Brivo. Why did you choose this topic?  
I think this is one of the most interesting sets of results we have had in the six years that we have been doing this. It tackles the question, 'what does it mean to be consumer in today's security world', and in particular physical security. 
One of the most important things that are changing in our entire demographic world, is that by 2025 the world will have nearly 65% of its workforce made up of millennials and Gen Z. This means that we are dealing primarily with digital natives that have used a mobile device or some other digital device as their key means of interacting with the wider world. This is shaping significantly what we found. 
We ended up having 677 security experts with representation globally that took part in the survey. The trends highlighted several top trends. The user experience and convenience are driving the direction and adoption of new physical security technologies. Cloud based access control with mobile and biometrics is moving mainstream and into more general enterprise environments. Data collection and systems integrations are no longer nice-to-have but business imperatives, particularly the use of data. Cloud adoption and security centralisations are accelerating. We are seeing a significant move globally from on premises to cloud based. Lastly, we saw that security integrators, working on the frontlines, need to stay ahead of technology or they will get left behind.  
So how is the user experience and convenience dictating the direction of the market? 
84% of respondents value access control user experience as significantly important. When we started doing this, it was all about being in the office and having the interaction with eachother and putting ourselves in a position that an idea of badging in was nothing, but now 2 years later post-pandemic we are seeing that we have to have digital solutions, and that we have to be able to adapt to the digital world as that is the expectation.  
We have this expectation of 'what is it like to go into a building?'. But it isn't necessarily an optimal experience for everyone and has in the past felt foreboding. We must look at the way in which we prepare ourselves in the future for access control, whether it be facial recognition or mobile credentials to unlock doors, these are proving to be the most efficient means. Will there be differences across geography based on privacy as it relates to facial recognition? Absolutely, but I think as we go forward it's the ease of access, the frictionless, seamless ability to enter into any structure that is going to be the driver.  
So, how is cloud-based access control with mobile and biometrics changing the landscape? 
71% said half of their organisations would adopt mobile access in three years. Today at Brivo we have over 2 million mobile credentials being actively used by our end user customers today. This means that they are taking their mobile device and utilising it to enter any structure, or internal office or apartment building, whatever the case may be. This is something that has got to happen and is clear in the survey results. We are going to see this look like the Apple/Android wallets.  
Mobile access is not just building security. Car keys, boarding passes and tickets are an everyday experience that users enjoy and expect across all aspects of their lives. It is more secure than cards and less expensive than physical credentials. It is not just easier for the users but also for those managing access. 
Brivo has announced that we are working with Apple for NFC, and this is what we are going to start seeing happen. The days of simply using a fob are behind us.  
Similarly, biometrics interest is larger than you think, and it's not just for high security levels. 40% use biometrics at all access points, not just doors into sensitive or high-value locations, and 37% use biometrics as a primary access credential.  
We know that as opportunities for biometrics become more relevant in today's physical security and access control environment, there will be choices to make as to how this will be incorporated. Multi factor or two factor authentication components are, I think, going to help drive that ease and operational effectiveness.  
60% of respondents in 2023 are considering adding biometrics to their buildings in the next three years. As we consider the challenges associated with managing employee privacy, and managing our residents, tenants, renters and anyone that needs to access a building, biometrics provides a secure component for this. The utillisation of biometrics does provide an easier and more frictionless opportunity to achieve entry with an optimal amount of safety. We need to keep this in mind that it is not just going to be for high security environments anymore.  
So how does data collection and system integration come into play? 
We know that there is so much data that is being delivered in purely access control, when you start thinking about all of the solutions that need to be integrated into that same environment, this gets to be a big amount of data.  
We had a manager from a global security operations centre that said, "In my career I have never delivered more data to an organisation than I do today."  
People, things, places, video, events, these are not all being delivered by one system, but by multiple solutions that all need to be integrated into an environment that provides operation, safety, security, cost-effectiveness and so much more. 36% of respondents said that identity and access management (IAM) is the most frequent physical access control integration.  
How does cloud adoption and security centralisation enable innovation? 
66% said cloud-based access control improves overall security, which is up from 57% in 2022. Certainly, it is no surprise that Brivo was the first to be a cloud-based access control company, so this for us is a huge trend. This is a fundamental action we believe is necessary to ensure there is that optimal ability to manage security.  
We need to have cloud adoption at the top of every business owner and integrators list. We are a little surprised that the percentage above isn't a little higher given the digital components associated with providing good access control. Having a single centralised space to manage that as opposed to an on-premise solution is a change of guard.  
Read the rest of this exclusive interview in our latest issue here.
Never miss a story… Follow us on: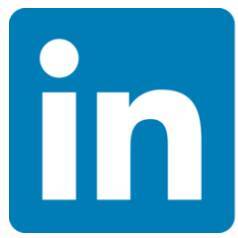 Security Buyer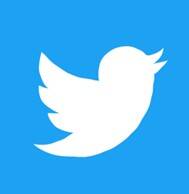 @SecurityBuyer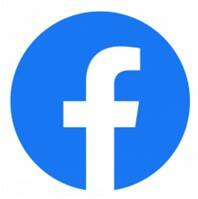 @Secbuyer
Media Contact
Rebecca Morpeth Spayne,
Editor, Security Portfolio
Tel: +44 (0) 1622 823 922
Email: editor@securitybuyer.com