Security Buyer has highlighted Dean Drako, CEO of Eagle Eye Networks as an Innovator in cloud video surveillance 
Dean Drako is Founder and CEO of cloud video surveillance provider, Eagle Eye Networks, which ranked 307th on the 2021 "Deloitte Technology Fast 500" list spotlighting the fastest growing technology companies in North America. Drako is also Chairman of Brivo, a cloud access control company; and Founder and CEO of Drako Motors, where he launched Drako GTE, a 206-MPH, 1200HP, four-passenger electric luxury supercar. In addition, Drako was Founder, President, and CEO of Barracuda Networks, where he created the IT security industry's first spam filter appliance and then grew the company to more than 140 products and 150,000 customers from its inception in 2003 through 2012. Barracuda went public on the NYSE. With 25-plus years of experience building profitable, high-growth, high-recurring revenue technology companies, Drako was named one of Goldman Sachs "100 Most Intriguing Entrepreneurs of 2014." Drako received a Bachelor of Science in Electrical Engineering at University of Michigan, and his Master of Science in Electrical Engineering from UC Berkeley. 
Please introduce yourself and what you do. Why did you found Eagle Eye Networks?  
My name is Dean Drako, and I am the founder and CEO of Eagle Eye Networks, a cloud video surveillance company. I've worked in tech for more than 25 years and founded a cybersecurity company called Barracuda Networks in 2003. I came to the video surveillance industry in 2012 because I was looking for a cloud video surveillance security solution for Barracuda Networks and could not find one. 
It was 2011, and I was looking for a security system that I could deploy in all of the global Barracuda offices to ensure safety and security of employees and to deliver great service. I wanted to be able to manage the system from a central location and I was looking for a cloud-based system. At that time, nearly all of Barracuda's business systems had moved to the cloud, and it made sense to me that our video surveillance system should be in the cloud. 
I was really surprised to discover there were not any cloud-based video management systems. So I decided to found Eagle Eye Networks. I was sure I was not the only business owner who wanted a flexible, scalable, cybersecure, non-proprietary video management system that leveraged the power of the cloud. 
I launched Eagle Eye in 2012 and we celebrated our 10 year anniversary this past summer. We've grown from a handful of engineers in a small office in Austin, Texas to a global company with customers around the world. We have 12 global data centers that were purpose-built for video surveillance with cyber secuirty. Hundreds of thousands of businesses today rely on the Eagle Eye Cloud VMS (video management system) to provide business intelligence as well as security.  
How important is technological advancement to the security industry? 
Technology advancement in the realm of cloud and AI is important to the security industry. AI and Cloud are the new diving forces to make the security cameras more useful. They will make the world safer, reduce crime, and help business owners run their businesses better.  It's really a game changer for business owners and security professionals. Our award-winning AI-powered Eagle Eye Smart Video Search, delivers video search that is as easy as web search. Customers simply type in a term, such as "white Audi car" or "woman with backpack", and Eagle Eye Smart Video Search immediately delivers the video the user is looking for. This is a technology innovation that is solving a longstanding and persistant challenge–finding the video you need when an incident occurs.  
Smart Video Search is just the beginning. AI-powered innovations will continue to be brought to market and improve. For example, we'll soon have smart alerts that go way beyond standard analytics – they will warn about dangerous situations–fire, when someone falls down, when a person is close to a hazard like a train track, for example. These are innovations that will help organisations run more efficiently, and make the world a safer place.  
Eagle Eye Networks specialises in smart video surveillance. What does 'smart' mean when it comes to surveillance systems? 
Smart video surveillance means using AI to enhance the effectiveness and accuracy of the system. At Eagle Eye Networks, we specialise in smart video surveillance solutions that can identify potential threats and provide valuable insights into customer behavior and operational efficiency. The use of AI in video surveillance is a game-changer for the security industry. 
Where do you see the future of video surveillance going? 
In the future, video surveillance systems will use AI in the cloud to be more intelligent and user-friendly. It will provide much more value to the customer. AI will handle the job of watching security cameras so that security directors and business owners can focus on even bigger things. 
To read more news and exclusive features see our latest issue here.
Never miss a story… Follow us on: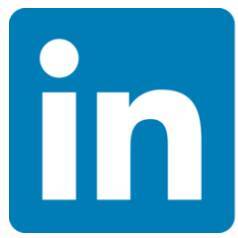 Security Buyer UK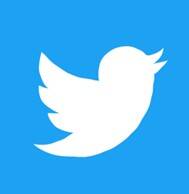 @SecurityBuyerUK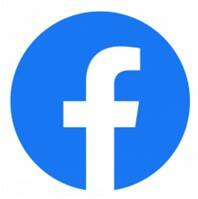 @SecbuyerUK
Media Contact
Rebecca Morpeth Spayne,
Editor, Security Portfolio
Tel: +44 (0) 1622 823 922
Email: editor@securitybuyer.com