An analysis of the top ten access control trends set to take centre stage in 2023 with insights from some of the leading companies in the market including Princeton Identity, Axis Communications, Gallagher and more 
As we enter into another year, organisations must look to the horizon to determine which solutions and technological advancements are to take centre stage in the year to come. To understand what the future of access control holds, you must assess emerging trends in the field and anticipate the technology that will continue to shape these systems. There are a number of trends such as multi-factor authentication, integration, remote access etc that are set to continue to grow this year after emerging as the primary trends in 2022 post pandemic. However, we must determine how these areas are going to grow and building managers must adopt these into their updated, current and new solutions. 
Here is what we have identified as the top 10 most popular access control technology trends in 2023. 
Integration 
Integration is a buzz word that has been present at the majority of shows and product launches in the past year, and it is evident that this will become increasingly popular this year. More and more access control providers are opening their APIs so that their products can integrate with others easily. This enables multi-layered approaches to security and helps integrate products such as video surveillance with perimeter protection or access control. Devices that integrate with each other essentially "talk" to one another, therefore allowing systems to share data and interface with third-party platforms. 
By choosing access control products that integrate with other property technologies, you'll create efficiencies that streamline your daily operations. For example, integrating your access control system with your building's smart locks will allow you (and your tenants) to manage both devices from one app and platform. This can save time while creating much-desired conveniences for residents. 
This has already presented itself as a core trend as ONVIF Steering Committee and the Security Industry Association have hosted a joint webinar recently that discussed the standards that are driving our market and the future drivers of interoperability in security.  
Similarly, we saw innovations presented at Intersec from the likes of Axis Communications and Quanika who debuted its Enterprise access control and VisitorPoint visitor management software which is seamlessly integrated with Axis's complete range of software and hardware as well other third-party systems. 
"As organisations across the Middle East look to streamline their operations, improve security and ensure the most frictionless user experiences, we are delighted to be working with Axis Communications to deliver on their priorities," says Phil Campbell, Quanika Sales Director. "We are looking forward to expanding our presence with more projects across the region." 
Multi-factor authentication 
Although the world has embraced our new digital future and the move to a hybrid working format, there are still hackers out there that are also just as digitally savvy and attack with malicious intent. Therefore, it is of the utmost importance to secure all data, technology and physical access by any means possible. Security concerns are at an all-time high as hackers, phishing attempts, and scamming efforts barrage the public. As a result, people are seeking ultra-secure technologies that protect them from these threats. 
Multi-factor authentication (MFA; also called two-factor authentication or 2FA) is a type of authentication technology that requires users to present two or more forms of identity verification. In other words, someone who wants to gain access must have more than one credential or multiple sources that prove their identity. 
Access control systems with multi-factor authentication enhance security by making it harder for unauthorised people to gain access. And multi-factor authentication can be used to protect both physical and digital assets. This has seen a large rise, especially when integrated with biometric solutions. For example, to make a banking transfer you may be required to use your thumb print to confirm a payment. A similar set up can be used for securing technology, access to data or control rooms etc. 
Remote and mobile access 
An estimated 6.4 billion people in the world own a smartphone. That statistic alone helps illustrate why mobile access control is quickly becoming the norm. As we delve further into a hybrid working format, technologies must adapt alongside this flexible lifestyle. In some cases, you may have only one designated authorised person able to access certain types of data, but in an emergency and they are not able to return to the place of work, or to a computer, accessibility may be crucial in preventing unauthorised access or a potential crime. Mobile access also allows a different dynamic to control rooms.  
Aside from mobile access from a data point of view, wireless access control is a huge trend set to take the market by storm. And it's not just that more and more people are using smartphones — smartphones are simultaneously getting smarter every year. Today, people use their smartphones for everything from ordering food to finding a date. So, access control providers are growing wise to this trend and turning smartphones into keys. 
Using a smartphone to unlock doors and manage access to buildings is the future of access control. So, if you're seeking a system for a new development or a retrofit, your best bet is to choose a mobile access control system. 
The cloud 
There are a number of angles in which cloud technology can be applied to the access control market. The first being the obvious domestic angle. Access control technology has made it easier than ever to control who can enter your property and when. And cloud-based technology has simplified the process of managing your access control system. Every new build development in the UK for example, now utilises Ring Doorbell and other remote access control providers. This is just one example of its popularity and growing trend.  
With a cloud-based access control system, you can also ditch the cumbersome, expensive on-site server and instead host your data in the cloud. As a result, you'll enjoy automatic data backups and software updates. You can also manage the system from anywhere, on any device.  
Cloud-based systems are so popular because they're easier to manage, and they save you both time and money. More and more access control products entering the market are powered with cloud-based software. 
For example, only last month at the beginning of the year did Gallagher Security announce the latest in a string of continuous enhancements to their cloud-based security solution – the power to instantly give users access across multiple sites.   
Lisa Tubb, Senior Product Manager for Gallagher SMB, says, "Our customers love the Multi-Site functionality that forms part of our core feature set, which has made it easy to manage the security of multiple business sites from one central location. With this latest release we have further refined this experience by enabling customers to assign a user access to multiple sites from a single screen within the SMB app. It's an industry leading approach." 
Cloud access is even being used by firefighters and first responders on the front line. Phillip Green, Technical Support Engineer at Hochiki Europe, states: "The benefits of cloud technology have changed the way companies do business forever. Customers are demanding a more personalised and instant experience, so it makes sense for companies (of any size) to harness the power of next gen tech to become leaner, more agile and in some cases safer. Fire safety manufacturers are utilising the power of the cloud to enhance their offering to the industry and enable instant access to critical data, particularly in an emergency." 
To read the full exclusive and other news stories and exclusives, see our latest issue here.
Never miss a story… Follow us on: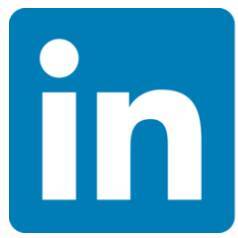 Security Buyer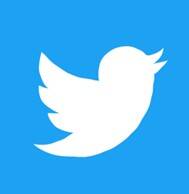 @SecurityBuyer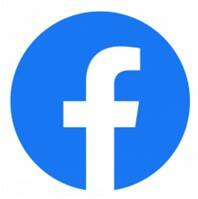 @Secbuyer
Media Contact
Rebecca Morpeth Spayne,
Editor, Security Portfolio
Tel: +44 (0) 1622 823 922
Email: editor@securitybuyer.com