With the rise of e-commerce, product flow in and out of warehouses has been at an all time high, so, how can companies protect their goods from theft? 
Inventory shrinkage, cargo theft, lost inventory—whatever you call it, the loss or theft of valuable inventory in your warehouse can be a big problem. In fact, data cited by Pride Transport states that "Cargo theft is a US$15 to $30 billion dollar a year problem" and that "those numbers could be low due to the fact that cargo theft is still vastly under-reported." 
What does warehouse security have to do with preventing cargo theft/shrinkage? How can you create a high-security warehouse? What warehouse security measures does your business need?  
Cargo or inventory still in the warehouse isn't exempt from being stolen. A lack of warehouse security gives thieves an easy way to steal products and make a quick buck—and no ecommerce business is immune to theft. If your customers are willing to buy the product, then it has a value thieves can capitalise on. 
You might be wondering: "What if I'm not managing a warehouse myself? Do I still need to worry about security then?" The answer is: yes. If you're partnering with a third party logistics (3PL) company, their warehouse/distribution centre security is still very much a concern since it affects your products. 
Inside and out 
When it comes to warehouse security, it's important to protect the facility both inside and out. External-facing warehouse security systems, called perimeter security, are used to defend entry points, parking lots and the property line. These external security measures are useful for preventing theft by keeping thieves out of the warehouse or by intimidating casual thieves into thinking the theft attempt isn't worth the effort and risk. 
Internal warehouse security measures help to catch thieves who breach external warehouse security or employees who abuse their access to steal products from the warehouse. Instead of prevention and intimidation, internal security measures often focus on limiting access or capturing evidence to help catch thieves after the fact. 
It's important to have layered security measures to protect the facility inside and out. After all, as people are bringing things in and out on a regular basis, some of those people may not be your employees. There are probably multiple entrances and exits and they might not all be manned 24/7. 
Because of how many entry ways and exits there are in a warehouse, combined with the presence of non-warehouse personnel, it's all too easy for a thief to infiltrate the warehouse and walk off with valuable goods amid the hustle and bustle. This is why both internal and external warehouse security solutions are necessary. 
Security measures 
What are some of the specific types of warehouse security measures that are needed to create a high-security warehouse? Some examples of useful warehouse security tools include: 
Warehouse security cameras: Security camera warehouse setups can be both a great deterrent to thieves and a simple way to gather strong evidence to pursue a case against them if they do steal something. Modern security camera systems can collect high-definition footage and upload it to an offsite server to make identification of thieves easier and preserve the evidence if they try to tamper with the cameras or onsite recording stations. 
Warehouse Lighting. Yes, lighting can be considered a vital part of warehouse security. Poorly-lit warehouses not only provide protection for thieves (making them harder to identify), they can be a safety hazard for warehouse employees and security staff. So, keeping warehouse facilities well-lit is a crucial safety measure—both to prevent theft and on-site accidents. 
Alarm systems: Alarm systems can be a crucial tool for deterring theft attempts, minimizing the amount of goods stolen by thieves, and summoning security or police in time to stop thieves from getting away. Knowing that there's an alarm keeps thieves on a tight time limit so they don't steal as much (or deter them from the attempt). Getting an alert from a silent alarm helps security and police arrive in the scene quickly so thieves can be detained before they make off with valuable products. 
Security patrols: Does the warehouse have on-site security staff to help deter thieves? Do they make the rounds to verify that there are no intruders lurking in security camera blind spots? Having manual security patrols to police the premises can be a massive deterrent to casual thieves and trespassers that minimizes large-scale theft risks. 
Access control systems and security cages: How is high-value merchandise kept secure within the warehouse? How is access to these items controlled? Security cages and access control systems make it harder for thieves to get a valuable inventory—creating a high-security warehouse environment that minimizes theft risks. 
Inventory tracking: How is inventory in the warehouse tracked? How frequently is inventory checked for missing products? Inventory tracking solutions are vital for ensuring that inventory shrinkage can be identified quickly (and that inventory availability reports in your ecommerce store are accurate). Keeping track of inventory is a loss prevention 101 basic. 
Entryway Security Doors. How tough are the doors allowing entry into the warehouse to bypass? Weak locks or doors can allow thieves into the warehouse quickly, giving them easy access to the interior. Robust doorways delay thieves, increasing the likelihood of them getting caught by police/security (and of them giving up before making entry). 
Window Security: Are there ground-level windows that thieves can easily break to get into the warehouse? Or, are they high up and reinforced to prevent break-in and entry? Strong security means making windows as difficult to break into as possible, such as using reinforced glass, window locking mechanisms, or even steel bars/window covers to deter entry attempts. 
These eight items aren't the only warehouse security tools that you might use to protect your warehouse. While no security will ever be 100% proof against thieves, using all of these measures helps to create a high-security warehouse that minimizes risks and better protects your products. 
Improving 
So, how can you improve security in your warehouse as soon as possible? Here are a few suggestions: 
Upgrade: Looking at the list from the "Types of Warehouse Security Measures" section, how many of them is your warehouse currently using? Do you have the budget to upgrade these measures or to add new ones? Taking a look at the security measures list and filling in any significant gaps can go a long way towards improving your facility's overall security. 
Backups: If you have security cameras, it can be well worth your while to subscribe to a service that backs up your security footage in real time for offsite storage. This way, if thieves break into the warehouse, they won't be able to destroy the footage by simply breaking into the security/AV room. 
Reinforce entryways: It is easy to focus so much on buying solid steel doors and fancy, high-priced locks, but forget to ensure that the doorframe is just as robust for standard swing-style doors. Reinforcing doorframes, using strong deadbolts, and installing long, high-durability door screws can be just as important as having a tough door. Sources such as ACME Locksmith recommend changing out 1/2 inch door screws for 3 1/2 inch versions since this makes it much harder to kick in a door. For rolling doors, using high-strength locking mechanisms and thicker-gauge steel can prevent most intrusion attempts. Windows should be reinforced and kept locked whenever the warehouse is not in use. Rolling steel shutters can help further secure windows (and prove useful during hurricane season). 
Make Security Checks a Part of Closing Procedures. If your warehouse/distribution center isn't operating 24/7, it's important to have a set process for shutting the facility down at the end of the work day. Supervisors and/or security should check any security cages and locks to verify that they are secure, patrol the facility to check for open windows/skylights/doors, and ensure that the facility is empty before setting the alarm and leaving. 
Background checks: Internal theft is a major source of inventory shrinkage for any business. Before entrusting someone with all of your most valuable products, it's necessary to verify their trustworthiness. Background checks on employees are a vital part of the process for vetting new hires—especially if they're going to be handling small, high-value items frequently. Many businesses use background checks to vet their employees to help manage their risks. 
Outsource distribution and fulfillment: Instead of trying to tackle warehouse security (and spending money on warehouse floor space) on your own, you may want to consider outsourcing to a third-party logistics partner. A 3PL solution helps you meet your order fulfillment needs without you having to worry about specific fulfillment processes, finding the right security solution, and other warehouse management concerns. Instead, you can save time and focus more on developing your business. 
Warehousing, especially post Covid with the rise of ecommerce has placed goods in the spotlight for theft. With a higher flow rate of products going in and out of warehouses around the world, organisations must be more vigilant when it comes to their security.  
Commentary: Mike Yarwood, TT Club Managing Director Loss Prevention 
Through the recent period of lockdown, there has been a demonstrable change in behaviour and tactics of criminal organisations involved in cargo theft. Restrictions on free movement have impacted criminal "business models". Reported theft cases have demonstrated an increase in local activity and involved thefts from warehouse facilities, something less frequently experienced in the UK.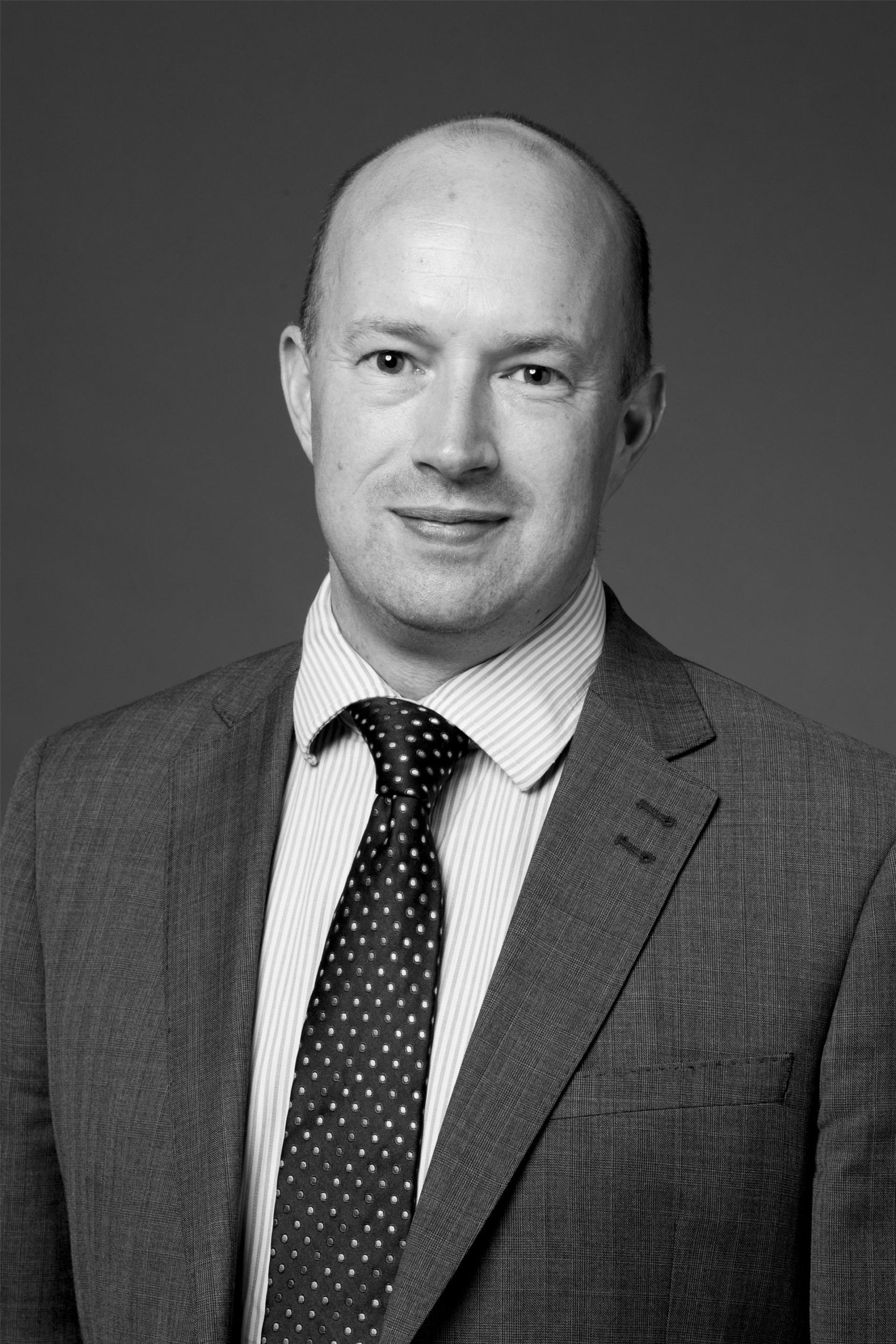 In recent weeks there have been a number of "hook-up" thefts, whereby perpetrators steal entire loaded trailers from premises. This type of incident underlines the need for physical barriers to protect goods and assets. King pin locks, perimeter fencing, CCTV and security guards would also serve to deter perpetrators. 
The Freight Unit is part of the NaVCIS, a national police unit that acts as a bridge between the police and industry.  Different sections of the service, of which the Freight Unit is one, handle crime involving ports, vehicle financing fraud and agricultural machinery among other types of crime.  It works hard to protect communities in the UK from the harmful consequences of crime. It provides dedicated police capability into developing and disseminating intelligence that helps police forces pursue offenders, recover stolen goods and prevent crime, when and where possible. 
This is a great demonstration of the valuable work being undertaken by NaVCIS' Freight Unit. Unfortunately, the Unit would not exist without the continued support and sponsorship of multiple private entities. Results like this should be a call to action for all potential stakeholders to support this valuable resource – less about direct benefit, rather taking responsibility to tackle crime proactively. 
Case Study: Dahua 
A large warehouse and distribution centre is benefitting from a 64-camera video surveillance system from Dahua Technology.  
The site is the main UK warehouse for Pets Corner, a nationwide chain of more than 150 stores dealing with pets, pet food and pet accessories. The purpose built 43,000 sq ft warehouse in West Sussex was opened last year and supplies all the UK stores and the company's online business.  
The cameras – installed by Urban Security Systems & Fire – comprise a mix of Dahua Starlight domes and AI bullet cameras.  All have a minimum of 5MP resolution and feature AI analytics, enabling features such as face recognition, ANPR, content analytics, incident detection, people counting and heat maps. Cameras have high image quality, bandwidth efficiency using H.265 compression and edge analytics, and excellent low light performance. Cameras were colour-matched to blend in with the interior of the building by the distributor of the equipment, Oprema. The cameras are installed internally and externally, at the top and bottom of each aisle and at all delivery entry and exit points. The system is monitored out of hours by Southern Monitoring.    
Power is delivered over Ethernet cable, so reducing and simplifying cabling requirements. Using ePoE cameras enabled the integrator to run cable over 95m in distance, and in one case as far as 160m. Other Dahua equipment installed was a 64TB NVR, three managed ePoE Ethernet switches, and a 24-port Gigabit L2+ managed ethernet switch.  
"Dahua's level of support to us has been outstanding throughout the project, and we are also impressed with the build quality of the equipment," said Andy Lloyd, Director of Urban Security Systems. "The PoE type cameras greatly assisted with the design and installation of the cable infrastructure and kept costs down, negating the need for additional PoE switches due to the length of cable runs."   
To stay up to date on the latest, trends, innovations, people news and company updates within the global security market please register to receive our newsletter here.
Media contact
Rebecca Morpeth Spayne,
Editor, Security Portfolio
Tel: +44 (0) 1622 823 922
Email: editor@securitybuyer.com