Security Buyer Managing Editor, Rebecca Spayne, takes a look at the history of women in cybersecurity and speaks to the current day pioneers about their experiences and challenges 
We have seen an incredible uplift of recognition for women in the security industry over the past couple of years, and in particular in cybersecurity and tech. The profile of Equality, Equity, Diversity, Inclusion and Intersectionality has seen a surge in acknowledgment and celebration in the industry which has been a privilege to see, and be involved in.  
According to the National Initiative for Cybersecurity Careers and Studies (NICCS), women made up 11% of information security jobs globally in 2013. In 2020, women make up nearly a quarter of the cybersecurity workforce. This shift brings new perspectives and experiences to the field. But with men still outnumbering women three to one, there is a lot of room for change. To bring more women into cybersecurity, we need a new approach. 
NICCS states, "From a young age, there is an unequal perception about science, technology, engineering, and math (STEM) curricula, including cybersecurity. Boys and girls are both exposed to STEM. But boys are more encouraged to pursue careers in those fields. 
"Schools and organisations play a large role in changing the cybersecurity workforce. Due to this influence, they must encourage women to explore cyber careers and empower tomorrow's professionals." 
This shift and spotlight on gender equality has been heightened in 2023 with the recent release of the ASIS Foundation and The Clarity Factory Diversity, Equity and Inclusion Research Report in January of this year. The report highlights DEI challenges within corporate security and suggestions towards building a culture that respects and celebrates the diversity of its workforce; recruiting, developing, and retaining diverse talent necessary to address the challenges faced by the security profession. 
Rachel Briggs, OBE of The Clarity Factory and Co-author of the report stated exclusively to Security Buyer, "We didn't need a study to conclude that our industry isn't very diverse – and that wasn't the point of our report. We were certainly able to offer data on the state of diversity, thanks to SMR, a global recruitment company that kindly shared its data. That showed that around 94% of candidates globally for security, risk and resilience roles are men, and 70% have a former government background – law enforcement, intelligence or military, predominantly. We were pleased to be able to quantify that, but we wanted to understand why that's the case, whether there is a business case for change, and what security leaders can do right now to start bringing about that change. I applaud the ASIS Foundation and ASIS International for entering into this discussion, furthering this conversation and taking a leadership role within the universe of security associations to progress further inquiry and understanding of Diversity, Equity, and Inclusion (DE&I)." 
According to Maria Teresa Septien, CPP, Chair, ASIS Foundation Board of Trustees, diversity in the security industry, and other workplaces, isn't just the right thing to do, but a necessity, a smart a valuable thing to do to evolve the industry. She said, "Valuing and leveraging a diverse workforce, and developing and retaining talent with different life experiences, will undoubtedly bring better and more strategic solutions to the world of security."   
History of WiCS 
The stepping stones for women in cybersecurity date back as early as the 1940s, when the computer industry was just beginning to bloom. Cybersecurity, or what it was considered back then, consisted primarily in decoding messages and strategies from enemies in the war. For example, women called 'code girls' cracked German and Japanese codes to help win World War II. It began with a select few students who were well versed in Mathematics, English, Modern Languages and history, were selected and invited to join the secretive wartime government project. 
Code breaker Virginia D. Aderholt became the first American to officially learn that World War II had formally ended in 1945. She was one of 10,000 wartime women, who worked behind the scenes, who would now be classified as women in cybersecurity, and deemed a pioneer for the sector. 
With the recent celebration of International Women's Day and March being dedicated to 'Women's History Month', and being a woman in security herself, Security Buyer Managing Editor, Rebecca Spayne, spoke to some of the key inspirational women today in the cybersecurity and tech space about their experiences, careers, advice and beliefs.   
Read the rest of this exclusive interview in our latest issue here.
Never miss a story… Follow us on: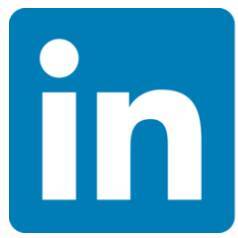 Security Buyer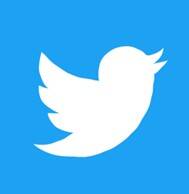 @SecurityBuyer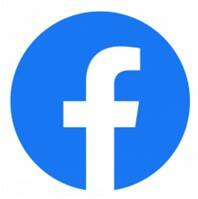 @Secbuyer
Media Contact
Rebecca Morpeth Spayne,
Editor, Security Portfolio
Tel: +44 (0) 1622 823 922
Email: editor@securitybuyer.com