Security Buyer Technical Editor, Thomas Schulz, EMEIA Product Marketing Director, ASSA ABLOY Opening Solutions, explores intelligent, energy-efficient access management is the key to making cities and its buildings smarter 
If we used the standard definition of smart, it would be to use technology to monitor, control and manage access, but not just any technology will do; it must be adapted to both the physical and management characteristics of smart cities. For example, it would not make sense to install an iris biometric sensor at an isolated water storage tank, which is out in the open and may not even have electrical power. Nor would a permissions management system, that does not let you update permissions simply and easily and cannot be customised, work.
With high volumes of people entering and exiting different areas of the city, it is important to be able to trace who has been where, when and for how long. Advanced software suites can provide access to all operations performed by users, including a complete audit trail. This information is often used by business owners or managers for audits, improvements or compliance.
When initiating a new access control system it is important that the supplier and customer work together to understand:
Who can enter a secure area

 

Where in the building each individual has access to

 
When an individual can enter a secure area

 

How an individual will gain access to a secure area

 
This information can be crucial in the event of a security breach, enabling investigators to find out who was the last known key holder in the building and what their movements were whilst there 
Apart for a brief pause during the COVID pandemic, the story of the last decade — and the next — is one of increasing movement. Cities are at the hub. The reason? The world is rapidly urbanising. By 2050, more than two-thirds of the global population will live in a city. Making these cities work better will be a key goal to securing public safety. Security Buyer catches up with Thomas Schulz from ASSA ABLOY Opening Solutions EMEA to discover more about how wireless access control integration can contribute to the growing smart city demand.  
What is a smart city? 
The first requirement for creating smart cities is a more intelligent and integrated approach to moving people. Who gets to go where? When? And how should the city, area or building respond when this movement happens? 
Second is the question of energy. The planet's resources are finite. Humanity's thirst for exploring, experiencing, improving and flourishing is not. More efficient management of energy can help cities cater for this restless striving. 
In fact, these two challenges are linked — and access management is central to both. 
From hybrid working and touchless transit to smart buildings and how to manage their resources, managing access is critical to the development of truly smart cities. 
How is smart access intelligent, flexible and energy-efficient? 
The adoption of Internet of Things (IoT) technologies for commercial buildings is growing fast. One market forecast expects 12% CAGR through 2027. In a smart building or city — just like the human brain — intelligence needs interconnectivity.  
The security and access control technology to manage movement for the next generation of smart buildings and cities is here. Connecting and integrating systems is the next step3. 
Many building control interfaces are used daily in parallel, which can duplicate administrator workload across platforms. Interoperable systems which communicate with each other streamline the process and eliminate this redundancy. It saves time and reduces errors. 
When businesses link their access control devices to other security and building management solutions — CCTV or energy management, for example — data is shared between silos which have worked in isolation for too long. The data can be analysed and prompt relevant actions.  
One basic example: If an access system knows someone is present, functions like HVAC and lighting could adjust automatically. As energy use comes into focus everywhere, automating this type of building response is increasingly necessary. 
How can this help manage movement, reducing energy use? 
Commercial buildings use lots and lots of energy. Unfortunately, according to analysis by Barclays, they waste around 30% of it4. Smarter access management can help to minimise this waste. 
When an integrated access and building management system modifies heating or cooling automatically, the building optimises comfort for occupants while reducing overall energy consumption — and therefore costs. For this reason, it is estimated that smart building technology could reduce energy use by at least 15%. 
One often overlooked draw on power is an access control system. Traditional wired electronic access control uses mains electricity 24/7. Wireless access solutions work differently. A battery powered door lock does not need a mains connection and uses little energy when idle — only to maintain the system heartbeat, no more. 
More efficient still are door locking systems based on energy harvesting technology. These "self-powered" locks do not require batteries or any external electricity source at all. According to Hiroyuki Akinaga of the Japan Science and Technology Agency: "Energy harvesting technology is expected to play a leading role as a technical enabler in the advancement of smart cities and societies." 
To read the full exclusive and other news stories and exclusives, see our latest issue here.
Never miss a story… Follow us on: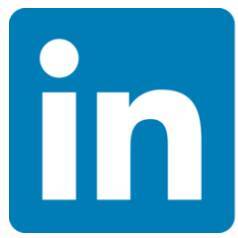 Security Buyer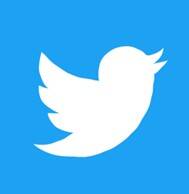 @SecurityBuyer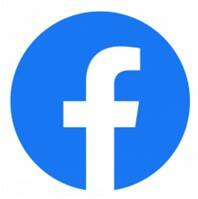 @Secbuyer
Media Contact
Rebecca Morpeth Spayne,
Editor, Security Portfolio
Tel: +44 (0) 1622 823 922
Email: editor@securitybuyer.com