Security Buyer finds out exclusively from David Owen, Country Manager UK, Heras, about how best to secure critical infrastructure in the current climate 
Heras is a European end-to-end supplier of permanent and mobile perimeter protection solutions. The company operates in over 24 countries and employs more than 1100 highly skilled experts.
Heras designs, manufactures, installs and services temporary and permanent perimeter protection solutions for customers across business, community and industry sectors. Their perimeter protection solutions are comprised of products and services, including demarcation, entrance control, detection products and integrated systems along with project management, integration, installation, commissioning service and maintenance services. Their aim is to be recognised as Europe's premium perimeter protection brand, proven by reliability, commitment and expertise. Established in 1952, Heras has successfully met and exceeded these customer safety and security needs across Europe. It is this track record, combined with the ever-developing skill set of our personnel that enables us to say that we are the experts in perimeter protection.  
Security Buyer catches up exclusively with Heras Country Manager for the UK, David Owen, to find out his insights into the current state of the UK market from the company's perspective. David also highlights a recent project to protect the perimeter of a new power station and also addresses the thorny issue that site owners have to make sites safe – even for intruders.  
As the cost-of-living crisis continues to bite and there are growing predictions about a rise in crime against commercial premises, Heras – Europe's end-to-end supplier of permanent and mobile perimeter protection solutions – is seeing a spike in both orders placed and requests for reviews to upgrade the perimeter systems of sites. This is across a raft of commercial and industrial sectors as owners and landlords look to increase their security and reduce their vulnerabilities to intrusion, theft and even malicious damage.  
I have to start with an admission: our own business was recently the victim of commercial crime. We had some cable delivered to one of our offices, and in the 30 minutes between it arriving on site and being moved to our secure compound, it was gone. 
It just goes to show that if it can happen to us, then it can happen to anyone. Just one lapse in our procedures for receiving goods and we became a victim of crime, which we know to have been committed by opportunists who saw the opportunity in broad daylight. 
Crime Against Businesses report 
We are a victim of crime and therefore now a statistic. The most recent Crime Against Businesses report (findings from the 2021 Commercial Victimisation Survey), issued by the Home Office and last updated on 28th June 2022, estimates that 38% of business premises – which is more than 150,000 premises – had been victims of crime between April 2020 and March 2021. 
The survey looks at retail and wholesale premises and, as you'd expect, the majority of crimes do relate to retail, but a fifth of crimes relate specifically to wholesale and 10% of the overall crimes are burglaries. Another figure that jumps out is 11% of business premises experiencing this crime type more than once a day. 
In looking for more-detailed data on the issue, we approached both the Association of British Insurers (ABI) and the UK Warehousing Association (UKWA). Although helpful and with access to lots of data, the ABI said it did not extrapolate down to the level of commercial break-ins. As Britain's leading trade organisation for the logistics sector, the UKWA said the issue is of great concern to its members and it is in the process of undertaking research to understand the issue in greater detail. It promised to share its findings early in 2023. 
One interesting additional dimension to this was gleaned from a talk at the recent International Security Expo (ISE) at London's Olympia, where a representative from the British Transport Police (BTP) was talking about the specific issue of cable theft. This was of particular interest, as a former employer of mine was a repeated victim of cable theft. Over a two-year period, they lost more than £250,000 of copper cable.  
The BTP tracked the cable theft using data from the London Metal Exchange and is uncovering a sharp rise in metal theft, with 2022 figures already spiking at close to double the figure for 2021. 
All of this reflects what we're seeing on the ground. We're already seeing our customer base bracing themselves for a rise in attempted burglaries and break-ins as people are driven to increasingly desperate measures as a result of the cost-of-living crisis. There are sites going ahead with upgrades to perimeter systems and access control. Others are also undertaking reviews to try to identify any weaknesses in their security. 
The BTP referred to it as the onion skin model of reviewing the different layers of a site's protection of which our own Heras Security Model (HSM) is similar. 
Our model considers different possible scenarios. We can use it to assign the relevant security level to each aspect of the perimeter security system and then propose the pertinent products to achieve that security level. This also means we can offer a tailor-made and integrated solution for every specific client need. Based on these needs, we can agree a plan of action to implement the security proposal. 
Protecting what you value 
As part of the HSM, we ask site owners what they want to protect, and the natural thought process is usually the stock or inventory on their sites mainly – in the case of warehousing and distribution hubs. Protecting their infrastructure is often a secondary consideration. However, as I've seen first-hand, damage to utilities can actually be as detrimental to a business as the loss of stock. Either deliberately or as an unintended consequence of the attempted theft of cable, for example, it can take a business offline with relative ease. 
To read the full exclusive see our latest issue here.
Never miss a story… Follow us on: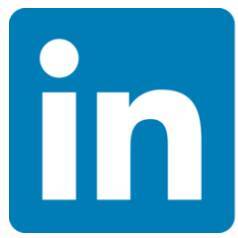 Security Buyer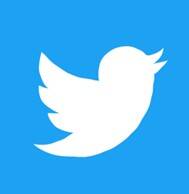 @SecurityBuyer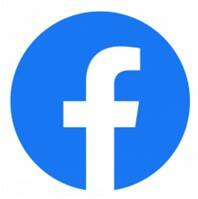 @Secbuyer
Media Contact
Rebecca Morpeth Spayne,
Editor, Security Portfolio
Tel: +44 (0) 1622 823 922
Email: editor@securitybuyer.com