Axis Communications, announced three new products at Intersec Dubai, happening in Dubai from 17 to 19 January 2023.  At the much-anticipated exhibition, visitors can expect to see:
AXIS P1468-XLE Explosion-Protected Bullet Camera, the world's first explosion-protected camera designed for Zone/Division 2 hazardous areas,
the latest temperature monitoring AXIS Q1961-TE Thermal Camera,
and PoE cable-powered AXIS A1610 and AXIS A1610-B Network Door Controllers.
The 24th edition of Intersec will delve deeper into technology solutions designed for commercial and perimeter security, homeland security, fire and rescue, health and safety, and cybersecurity. The timely announcement of its latest products will accelerate the high-level conversations needed to address the challenges faced by security leaders and professionals around the world.
"We're particularly excited to introduce three Axis products at Intersec Dubai that could potentially change how we approach safety and security surveillance," said Ettiene van der Watt, Regional Director of Middle East & Africa at Axis Communications.
AXIS P1468-XLE – The world's first explosion-protected camera designed for Zone/Division 2 hazardous locations
This sturdy, fixed bullet camera offers an optimal solution for the relatively larger Zone/Division 2 areas of a hazardous location.
The key features of AXIS P1468-XLE include:
Designed for Zone 2, 22 and Class I/II/III Division 2 according to international standards (ATEX, IECEx, NEC)
Designed in line with North American and European directives for equipment intended for use in potentially explosive atmospheres
Uses the 'Ex e' protection method, which ensures that no arcs and sparks can appear and that excessive temperatures cannot be reached during normal operation of electrical equipment, eliminating the risk of igniting gas or dust in the surrounding environment
Durable, impact- and weather-resistant
Delivers excellent video quality in 4K resolution at up to 60 fps, and detailed images under any light conditions thanks to Lightfinder 2.0, Forensic WDR, and OptimizedIR
Delivers high-quality video surveillance and powerful deep learning-based analytics that run on the edge
AXIS Q1961-TE – Dependable remote temperature monitoring camera
This halogen-free camera is ideal for addressing operational efficiency, as it allows users to monitor temperatures remotely and access smart filtering functionality that reduces false alarms.
The key features of AXIS Q1961-TE are:
Remote temperature monitoring
Avoid unwanted downtime caused by overheating equipment
Preinstalled early fire detection analytics which reduce false alarms and spot temperature reading
Built-in cybersecurity features that prevent unauthorised access
Supports up to 10 reconfigurable polygonal detection areas
Edge-to-edge technology enables audio alarms
IK10-rated, which makes it impact-resistant and robust
IP66/67 and NEMA 4X rated for corrosion protection
AXIS A1610 and AXIS A1610-B – Scalable, customisable network door controllers
Plenum-rated AXIS A1610 Network Door Controller and its support model, the edge-based UL-recognised AXIS A1610-B Network Door Controller, have been optimised for small and large installations and are fully integrated within Axis end-to-end systems and supported by Axis partner solutions. Each device can store up to 250,000 credentials and 250,000 event logs to accommodate users' evolving needs.
Key features of AXIS A1610 Network Door Controllers include:
Advanced control for two doors with powerful performance and intelligence on the edge
Support for DIN rail mounts for quick and simple installation on walls
Simple integration into an Axis or customer enclosure and other third-party solutions
Able to withstand harsh weather conditions and temperatures
Built-in cybersecurity functionality that prevents unwanted access and ensures cryptographic keys
Join the Axis Communications team as they showcase these cutting-edge solutions at stand [S1-G14] at the Dubai World Trade Centre.
To read the full exclusive and other news stories and exclusives, see our latest issue here.
Never miss a story… Follow us on: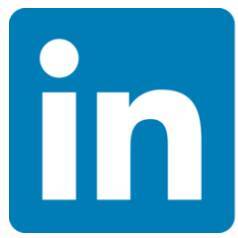 Security Buyer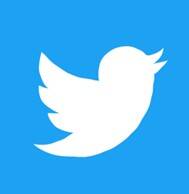 @SecurityBuyer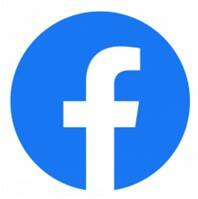 @Secbuyer
Media Contact
Rebecca Morpeth Spayne,
Editor, Security Portfolio
Tel: +44 (0) 1622 823 922
Email: editor@securitybuyer.com