Rebecca Spayne, Managing Editor of Security Buyer, catches up with industry veteran and icon, IFSEC Top Global Influencer, Christina Alexandropoulou Alexander, MBA, PMP 
Could you please introduce yourself and what you do? 
First of all, please allow me to thank you for this opportunity to meet and address your wide audience, and to thank you and your team for the incredible contribution you bring to the security & fire safety industry.  
There is never a boring day in our profession. Confucius said, "Choose a job you love and you'll never have to work a day in your life". This is my passion. Having an amazing team of Security professionals here at work but also in the network of associations that I am a volunteer for, makes me feel truly blessed to be in the field of corporate security, HSE, risk management & enterprise governance. I bring over 15 years of experience to the table, having worked for a wide range of MNCs such as adidas, Avaya & Lucent technologies, RGIS, IDC and, more recently, Four Seasons Hotels & Resorts. In addition to this, I am on the Global Board of Directors of ASIS International, Vice Chair of the ASIS Aegean Chapter, Steering Committee Member of OSAC in Greece, Member of the European Fire Safety Community and Working Group Member for the project to develop a Fire Safety Rating Scheme for Buildings, Leader of the 1st Lean In Circle for Women In Security in Greece, Mentor for ASIS Women in Security (WIS) and WIS country leader, nominated for the 2021 GIWA in Hospitality (Greek International Women Award), Member of the Hellenic Association of Women in Culture and Tourism (HAWCT) and winner of the 2020 Gold Security Excellence Award in Greece.  
I love to cycle, to go to the movies and to have fun with my family and friends. After all, having a healthy work life balance is what allows one to truly bring their A-game to the job.  
How and why did you get into the security industry? 
I decided to enter the space after a personal experience, which took place on Tuesday, April 27, 1999 when a bomb exploded at the entrance of a well-known hotel at the junction of Lagoumitzi and Syngrou streets in Athens, Greece. This event led to the death of a former colleague and the serious injury of another. Although the hotel had received a warning call about the placement of the exploding mechanism, no evacuation took place, leaving my colleagues helpless in this tragedy. I found out firsthand how important it is for an organisation to have crisis management procedures and safety as a priority. 
From then until today, I have invested in my personal development in the HSE & Security industry, receiving multiple certifications and accolades in the field. In 2019, I joined Four Seasons as the first female Director of Security in the EMEA region and I have supported and mentored many young women and men along the way. I am continuing my journey by constantly reading, learning and achieving more certifications in this exciting field, while also advocating for many social causes that I support while being an active volunteer. Security, Health, Safety & Environment are my passions… for me it is not a job, it is what I love to do. I am committed to leaving a positive imprint on the world around me through volunteering and mentoring. I advocate sustainable security, which has at its centre the protection of people, the planet and development & profitability (people, planet & profit). 
Last year, you were IFSEC's #1 Global Influencer. What do you think set you apart from other nominees? 
I am humbled to have been recognised by such a prestigious organisation such as IFSEC. The fact that there were over 7,500 nominations from global MNCs and all countries of the world made the recognition from the IFSEC audience and judges all the more rewarding. My job is all about building relationships to support others and being named in the IFSEC Global Top Influencers list, connected me to a brand-new global community of security and risk professionals. At the end of the day, what connects us all is our commitment to keeping people secure and safe. Institutions that foster global connectivity, collaboration, and best practice sharing are essential for us all. 
This distinction was the culmination of hard work and accomplishments that were recognised on a national and global level in 2021. I believe that my overall achievements set me apart from other nominees, due to my involvement in multiple organisations, conferences and podcasts as well as mentoring young women in security. Apart from being the Director of Security in the country's largest tourism investment, I was also actively involved in social responsibility initiatives while volunteering for numerous organisations focusing on recycling, beach cleanups, reforestation, stray animal welfare, cancer research, voluntary blood donation, and SOS Children's Villages in Greece, to name a few.  
I strongly believe that volunteering is a way of life and it is my driving force. I was able to succeed as I also had many allies to lift me up. My mentors, my colleagues, but above all, my friends and family, are the ones that helped me along the way, and to whom this success is due. As a mother of 13-year-old twin girls, I try to show them in action that there are no limits to what they…
To read the full interview see our latest issue here.
Never miss a story… Follow us on: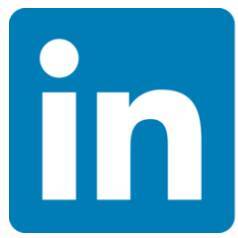 Security Buyer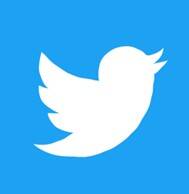 @SecurityBuyer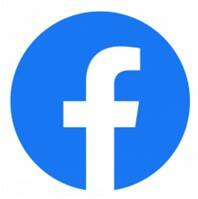 @Secbuyer
Media Contact
Rebecca Morpeth Spayne,
Editor, Security Portfolio
Tel: +44 (0) 1622 823 922
Email: editor@securitybuyer.com