Security Buyer Middle East catches up exclusively with Hoda A.Alkhzaimi, President, Emirates Digital Association for Women and Ambassador of WAI UAE 
Please introduce yourself and what you do? 
I have 17 years' experience in industrialisation and economic development projects. This led and motivated several tech-based industrial investments in the UAE and internationally. 
I am the President of Emirates Digital Association for Women, a non-for-profit organisation endorsed by the Ministry of Social Affairs in the UAE. This association supports national and international initiatives that aim to empower sustainable economic investments and development for diverse communities with specific focus on inclusivity initiatives. This includes, yet not limited to, establishing, and creating ecosystems that support sustainable business development in the UAE and the international scene which supports economic indigenous growth of local economies.  
The Emirates Digital Association for Women (EDAW) was founded in 2014, how has the association grown since?  
The association has been initiated by passionate females who are professionals, academics, scientists, engineers and artists. We wanted to regulate the public norms, improve and better represent the narrative about women in the fields of STEAM (Science, technology, engineering, arts and mathematics) on a regional and international level. As there was a misguided notion at the time that women in the region were underrepresented in these fields, the core founders of the association aimed to improve the opportunity map for women within these technical fields. Since then, we have established a rapid and stable growth map in terms of the diverse opportunities offered for women and the wider community (not just women) in competitive global environments.  
What role does EDAW play in the security industry in The Middle East? 
Security is a critical growing field that represents a diverse industry requiring multiple fields within the different disciplines represented within STEAM. For that purpose, as any emerging technology pillar EDAW has focused since day one to grow the talent pool within the community in a solid and long-term prospect. This dictated building a strategy to cultivate return of value where we focused on building programs dedicated to establishing core technical expertise within the field, establishing scholarships for female, children, youth and diverse community members to be part of global technical trainings, endorse building Non for profit additional efforts in the region for women in security fields and establishing cutting edge knowledge pool for women withing the field to fast track them into specific career opportunities within top industries.  
EDAW contributed with other partners within the UAE government and within the different ecosystem industrial and academic players to lead a multi stakeholder approach in levelling the opportunity map for females. In short, we don't work alone, and we always lean on collaborative ecosystems to build opportunities that are competitive and first of kind in the region and globally. 
The Middle East has come a long way in supporting women in the industry, what further challenges do we still face?  
One of the main challenges that we continue to face within the region is building structural support for essential foundational programs for STEAM that are holistic and diverse in return of value. We also face the challenge of allocating proper supporting resources as in funding and infrastructure for women in the regi…
To read the full interview see our latest issue here.
Never miss a story… Follow us on: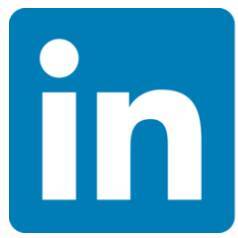 Security Buyer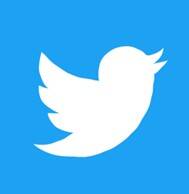 @SecurityBuyer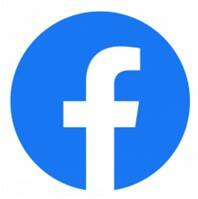 @Secbuyer
Media Contact
Rebecca Morpeth Spayne,
Editor, Security Portfolio
Tel: +44 (0) 1622 823 922
Email: editor@securitybuyer.com