Seongbin Choi, Head of Suprema R&D Center, Suprema explores exclusively for Security Buyer the convergence of physical security with video and sound analysis technology
The Advent of Video and Sound Analysis Technology
The physical security industry incorporates three separate markets: access control, video surveillance and intrusion alarms. To establish physical security of a location, it is necessary to control access through visitor authentication, monitor the area for suspicious situations and sound the alarm in case of illegal intrusion. All three of these requirements use individual systems sold in independent markets.
While video surveillance systems have traditionally been monitored by people, video analysis technology was introduced to allow the surveillance systems to autonomously recognize fire and intrusion threats. However, initial performance did not meet the market's expectations, with user trust lost due to frequent false alarms. Later performance was greatly improved thanks to deep learning technology, which analyzes accumulated video data to provide greater reliability. In addition, deep learning was also used to improve sound source recognition technology, which was introduced to the video surveillance market to enable autonomous recognition of various security threat noises, including people screaming and windows and doors breaking. Sound source recognition technology is being applied to surveillance cameras embedded with sound input devices.
Integrating Physical Security with Video and Sound Analysis Technology
If video and sound analysis technology continue advancing at the current rate, within a few years the boundaries between the hardware and software of access control systems, video surveillance systems and intrusion alarm systems will become blurred.
Firstly, it will become possible to apply video and sound analysis technology to access control. Currently, access control hardware must be installed on doors in order to manage access authentication through various methods such as facial or fingerprint recognition or access cards. However, if RF (Radio Frequency) technology is replaced with UWB (Ultra-wideband) technology, much faster walk-through access authentication will become possible anywhere a surveillance camera is installed, and it will no longer be necessary to install an access control reader on every door. As recognition capabilities evolve, access control readers and surveillance cameras can be integrated into one piece of hardware.
In addition, it will become possible to integrate various sensors used in intrusion alarm systems with video and sound source analysis in the future. In current intrusion detection systems, infrared sensors are used to detect an intrusion into a specific space, and vibration sensors are used to detect damage to windows or other objects. However, if video and sound analysis technology are integrated in a surveillance camera with a sound input function, a wider variety of sensors can be used to detect intrusion.
It's also important to note that if all the functions of access control, video surveillance, and intrusion alarms are combined into one piece of hardware through the convergence of existing physical security systems and video and sound analysis technology, integrated physical security software will also be needed. Leading physical security systems in the future will need to have a single software platform that controls and integrates deeply with all of these features.
Preparation for a New Future in Physical Security
In order to develop a hardware product that integrates an access control reader, a surveillance camera and an intrusion alarm sensor, there are still many challenges to be resolved, including cost. However, what I have learned through years of experience is that technological advances can eventually solve all problems. It is predicted that the future of the physical security industry will be to provide customers with solutions that combine and deeply integrate the software and hardware of access control, video surveillance and intrusion warning systems with video and sound analysis, allowing all three systems to work together as one enhanced product.
To read more news and exclusive features see our latest issue here.
Never miss a story… Follow us on: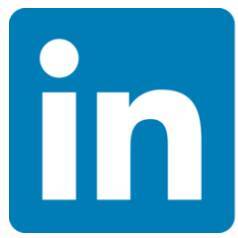 Security Buyer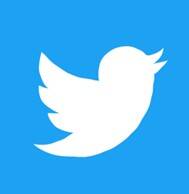 @SecurityBuyer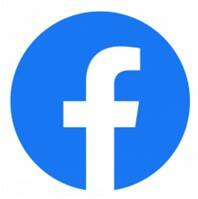 @SecbuyerME
Media Contact
Rebecca Morpeth Spayne,
Editor, Security Portfolio
Tel: +44 (0) 1622 823 922
Email: editor@securitybuyer.com