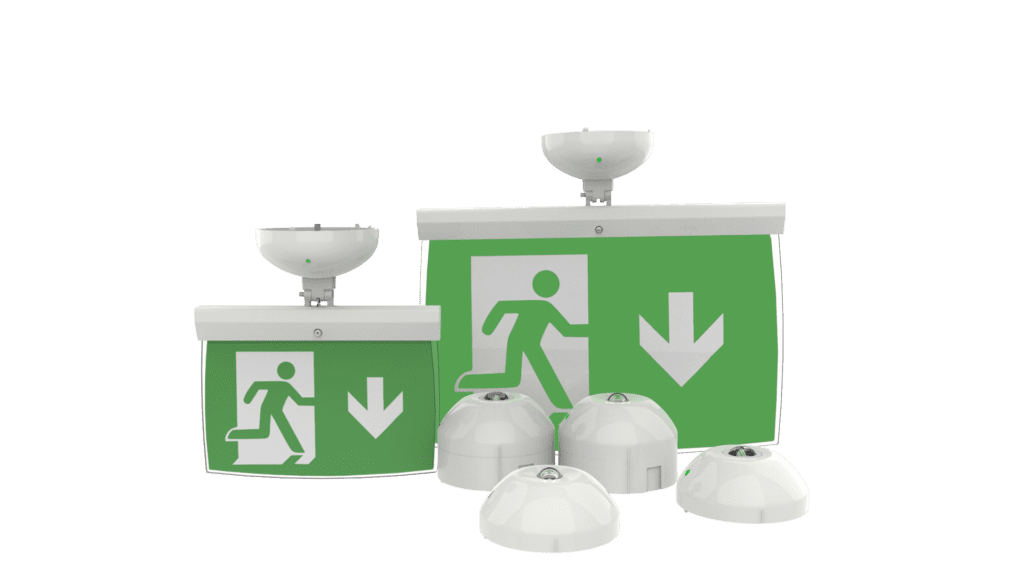 Over the last 12 months, the country has watched COVID-19 tear through care homes and leave devastation in its wake. With the sector experiencing the first major escalation in fatalities due to the close knit and closed off nature of homes, the importance of protecting society's most vulnerable has been thrust firmly to the top of the nation's agenda.
As well as the threat of the virus though, care home residents still face the risks they did pre-pandemic from a variety of other factors, including fire. And when it comes to making, installing, maintaining and supplying life safety technology, the care home environment presents a range of unique challenges.
In April 2021, Hochiki Europe hosted a round-table made up of industry experts focused on the requirements and opportunities around life safety in care homes. The virtual conversation explored how the people responsible for keeping residents and care givers safe can work together, sharing knowledge and ideas to improve standards and best practice.
The Panel
Paul Adams, Marketing Manager, Hochiki Europe (Chair)
Martin Green, Regional Sales Manager, Hochiki Europe
Ian Hill, Emergency Lighting Manager, Hochiki Europe
Andy Hollingshead, Health and Safety Manager, Barchester Healthcare & Vice Chair NASHiCS
Simon Titley, National Account Manager – Healthcare, Churches Fire & Security
 Ian Watts, Business Development Manager, Llumarlite Lighting Solutions
How has the pandemic affected the provision of fire safety in the care environment?
The discussion began with a reflection of the last year and how COVID-19 has impacted the delivery of fire safety services within care homes – taking into consideration the battle of controlling infection and reducing visitors, while observing stringent safety standards and maintenance requirements.
"It's obviously been a very difficult time within the industry, particularly in March and early April last year when people were being discharged from hospital without a test, as testing wasn't the norm at that time,' stated Andy Hollingshead – who is part of the H&S Team for one of the country's largest independent care providers. Like any other business, he stressed that those within the care sector had faced no choice but to adapt almost overnight.
"Fire and evacuation drills are a vital part of any fire safety strategy, but they encourage people to gather together, which is a challenge in the current climate. To combat this, we turned drills into desktop training where scenarios were given and staff had to describe the actions they'd take. This has been extremely well received and we'll be continuing to run these exercises even after restrictions are lifted.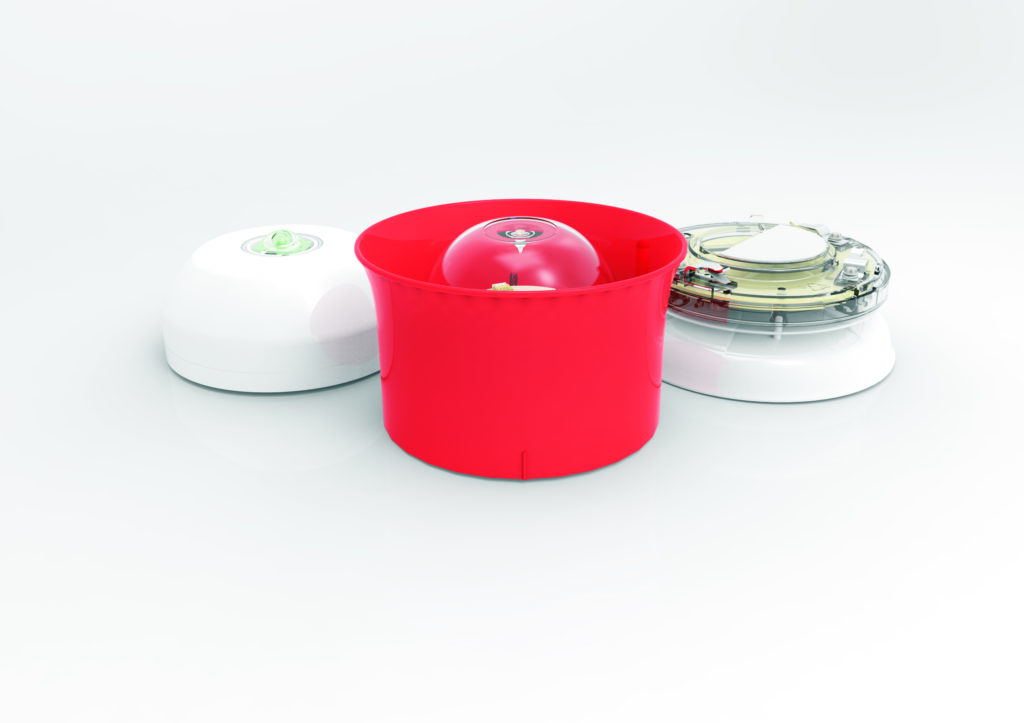 "We also had a number of fire and rescue crews that were concerned about how they'd know which residents had tested positive/suspected if they arrived to support with an emergency. We overcame this by putting red letter Cs on PEEPS to identify who was high risk, which made things immediately clear to fire fighters."
On the topic of maintenance, all parties agreed that the legal requirement to inspect and test systems over the last 12 months has been challenging. Simon Titley shared his experience: "By law, risk assessment and method statements (RAMs) must be updated regularly, so we had no choice but to continue. We altered our approach to offer more virtual appointments via WhatsApp video calls to maintenance staff or care home managers to ascertain whether or not a site visit was necessary.
"When they are, all appointments are pre-booked and technicians are instructed not to enter a care home until they've called from the vehicle to ensure it's still appropriate to visit. We have put certain protocol in place where contractors can't enter bedrooms and with smaller properties, we've prearranged for the carer to take the patient out into the garden while we are on site. We've also produced a letter for staff which states that they provide an essential service to support them with accessing the vaccine as a priority."
Everyone agreed that new processes are key and looking to how life safety technology itself can support, Hochiki's Martin Green expanded – "hybrid wireless systems are a great fit as they are designed to reduce installation time, which minimises the time installers need to spend in people's rooms. The wireless technology that's on offer now is so much more robust than it was a few years ago – it's ideal for the care environment."
Working alongside vulnerable individuals
Albeit obvious, one of the most challenging considerations of providing life safety systems to the care sector is the fact that many residents have poor sight, mobility issues, are hard of hearing or living with dementia – all adding to the complexity of ensuring systems are appropriately designed.
Hollingshead explained that protecting those with bariatric care requirements and reduced mental capacity causes the most issues and in response, Green went on to offer his insight into the technology designed specifically with vulnerable individuals in mind. He said, "In the event of a fire alarm being activated, visual alarm devices – or VADs – complying to BS EN54-23 are required in locations where they are considered to be the primary source of warning to building occupants.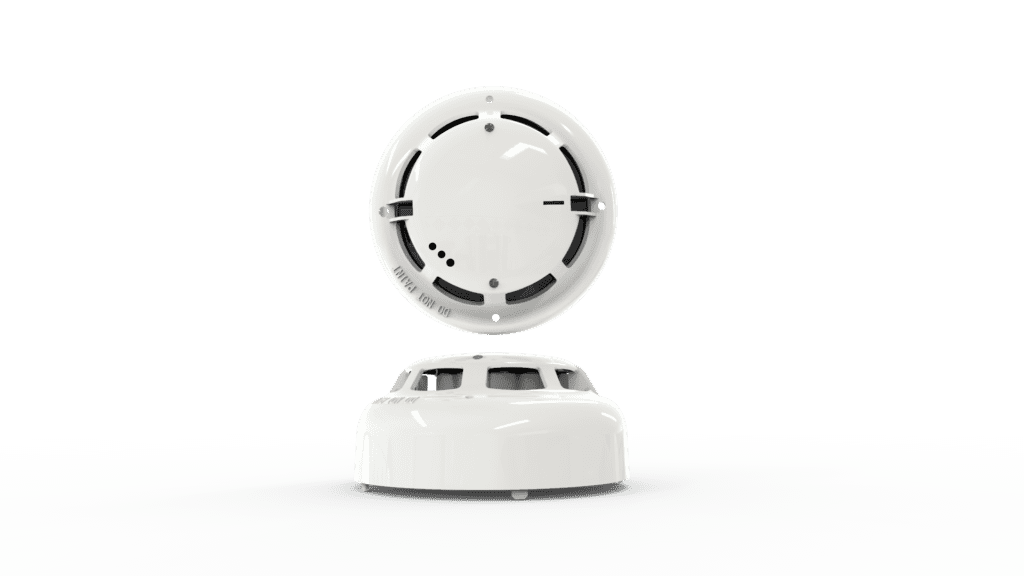 "Within care homes, this is extremely common so we offer devices which flash brightly to serve as a primary indicator of a fire occurrence for those with impairments. More innovative control panels which enable a programmed phased evacuation are also perfectly suited to care environments, as they help to control the evacuation process and minimise confusion and chaos – a must when dealing with people who may not have any comprehension of the danger they're facing."
Hollingshead agreed – "People believe the concept of fire evacuation is total evacuation but in the care industry, it's progressive horizontal evacuation (PHE). Getting people away from the point of a fire and moving them into a point of safety (minimum 2 fires doors away) is the best approach."
For more information about Hochiki Europe and its range of intelligent life safety devices suitable for the care sector, visit www.hochikieurope.com.
To stay up to date on the latest, trends, innovations, people news and company updates within the global security market please register to receive our newsletter here.
Media contact
Rebecca Morpeth Spayne,
Editor, Security Portfolio
Tel: +44 (0) 1622 823 922
Email: editor@securitybuyer.com