Jacksons Fencing was specified to install physical security solutions at a Data Centre in the West Midlands.
Every year, more data storage is required to meet the demands of Britain's expanding population. With this, security is essential to comply with privacy regulations, avoid information loss, and safeguard against terrorism and espionage.
As the need for a West Midlands data centre increased, a robust perimeter security solution was essential, particularly following the development of leisure facilities adjacent to the site. Fencing, gates, access control, and automation were installed to create a strong perimeter system.
Preparation is key
The data centre is situated on a large, multi-occupancy green field site, as such a number of trees and shrubs had to be removed and the grounds made level to prepare for the works. In keeping with Jacksons Fencing's environmental credentials, new saplings were planted to replace those that had been removed.
Correct preparation is key to ensure that installations can be implemented safely while also making sure no utilities are disrupted when digging. In this case, a full underground radar survey was conducted to prevent potential incidents and a new mains power line was connected to the locations requiring a supply as a result of the installation.
Fence and access control installation
When the foundation work was finished, installation of the fencing and gates commenced. In order to secure the perimeter and create a safe and long-lasting boundary, 296m of 2.5m high Barbican Defender® Xtreme fencing was installed. This features a vertical bar fence design and cranked pales, providing a strong anti-climb solution without the need for additional barbed tape or spikes. The sheer height of the fencing solution also reduces the temptation of unauthorised trespassing.
A break-in could result in a threat to public safety, therefore tamper-proof fixings and concealed anti-vandal panel to post connectors were a vital addition to the project, to prevent any attempts to get through the fence. These design features create a strong and secure fence whilst still providing a smart aesthetic, creating a welcoming entry point for clients and staff. Manufactured from tubular steel which is hot dip galvanised, the fencing is strong and light therefore, making installation and transportation easier.
Safe and secure gates
To provide efficient and safe access and traffic control, several gates were installed, including a 6m wide automated Double Leaf Bi-Fold Speed Gate with traffic lights. Additionally, two dual-height access control posts were fitted; the integrated entry and exit systems use video intercoms and card reader systems at both car and lorry heights.
Four manually operated 1.2m wide single-leaf gates were installed; two with keyed entry and emergency push pads on the secure side of the gate for emergencies, and the other two featuring self-closers and magnetic locks with shrouded exit push buttons and an entry card reader system.
A safe pedestrian entrance was installed via a 180° full height turnstile, which features a two-way audio intercom and keypad for entry, and a shrouded push-button for exit.
These fencing, gating, and turnstiles solutions all benefit from a 25-year guarantee and polyester powder-coating in green presents a welcome appearance for visitors and employees; ensuring it blends in with the surrounding area and stays looking good for years to come. It also limits the risk of repairs and replacements due to enhanced protection against rust, which is more common with low-quality, ill-prepared fencing. Opting for a cost-effective, long-life product with a high-security rating, ensures that the site's boundary is well protected, not only from potential trespassers but also from vandals intending to cause damage.
Peter Jackson, Jacksons Fencing Managing Director, comments: "We are very pleased to have been involved in this project and provided this data centre with a secure perimeter, to keep the facility safe. The fact that these types of sites are becoming increasingly targeted by vandals or trespassers is unacceptable, but I am delighted that we've been able to help address the issue by installing robust fencing and security solutions to protect the site and people in the West Midlands."
He continues: "We hope that with the security perimeter solutions we've implemented, the service can continue to function without any disruption. We are incredibly confident in our products, and we hope that the Barbican Defender® Xtreme fencing and various gates can give the facility-owners peace of mind that their perimeter security will stand the test of time."
To read the full exclusive see our latest issue here.
Never miss a story… Follow us on: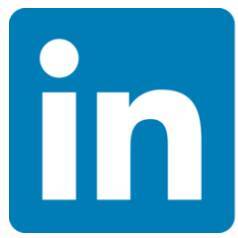 Security Buyer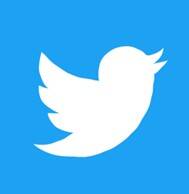 @SecurityBuyer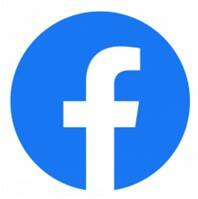 @Secbuyer
Media Contact
Rebecca Morpeth Spayne,
Editor, Security Portfolio
Tel: +44 (0) 1622 823 922
Email: editor@securitybuyer.com