IriusRisk, the open threat modeling company, grew their customer base by over 80% in 2022, despite pressures brought about by a challenging geopolitical and macroeconomic environment. In the last year this growth was driven by the maturing of the threat modeling market and expansion into new international markets, a doubling year-on-year of Community Edition usage and the growth of the IriusRisk team.
Highlights from 2022 include:
Four out of the top 10 Globally Systemically Important Banks (G-SIBs) now use IriusRisk's platform
IriusRisk has expanded in North American markets, increasing the team from 4 staff members to 28 people across key commercial and technical roles – validating the opportunity for IriusRisk within the region

IriusRisk has also expanded its commercial operations in Asia/Pacific and the DACH region due to increased customer demand and engagement from the wider cyber-security community

The usage of IriusRisk's Community Edition – a free-to-use-for-life version of its Threat Modeling platform – doubled year-on-year as market awareness around threat modeling continues to gain traction

IriusRisk's free-to-use online community forum, Threat Modeling Connect has seen a 10x increase in engagement since its launch in November
In total, the number of global enterprises that have adopted the IriusRisk platform increased by 50% YoY during 2022 when compared with 2021, which was boosted significantly by growing market traction. Over the last 12 months, IriusRisk has supported its customers throughout a sustained period of economic headwinds, tripling the size of the Customer Success Team for onboarding new customers and ensuring successful deployment. 
The free-to-use online forum, Threat Modeling Connect, launched by IriusRisk in November, has seen a 10x increase in engagement, enabling threat modeling experts, developers and anyone interested in the field to collaborate, promote best practices, and share advice on threat modeling. The forum ran the world's first ever Threat Modeling Hackathon – attended by over 100 experts in the field.  The forum strengthens IriusRisk's mission to educate and deepen the discussion around threat modeling to help organizations build security and privacy into applications by design.
IriusRisk has boosted its team, focusing on go-to-market roles, investing in customer success and commercial operations. Headcount has risen as the company expands, opening offices in Germany and Asia Pacific to service growing demand. Major appointments in 2022 included the appointment of a new Chief People Officer in Sarah Wheeler who joined the company in February of 2023 – continuing IriusRisk's commitment to people growth and development.
Stephen de Vries, CEO of IriusRisk, commented: "It's clear to see that despite a challenging economic climate, the IriusRisk team has had another strong year, bucking current trends, expanding across new geographies, and attracting great talent along the way. We've really shown up for our customers during difficult times and I'm very proud that IriusRisk has helped to triple their success over the last year. Launching the Threat Modeling Connect forum has truly been a highlight as we provide developers and security practitioners with a place to discuss and ultimately improve security best practices in their organizations."
Kenneth Pentimonti, European General Manager and Principal at IriusRisk investor, Paladin Capital Group, adds: "Following on from the success of IriusRisk's Series B raise just six months ago, we've seen a strategic expansion of the company geographically, having increased their presence across both Australia and DACH regions despite recent economic headwinds. Four out of the ten Globally Systemically Important Banks (GSIBs) are now using IriusRisk's Threat Modeling platform, which is a testament to their expertise and influence in this space. There has been a significant uptick in the adoption and awareness of threat modeling and it's clear that IriusRisk is leading the charge."
To read the full exclusive and other news stories and exclusives, see our latest issue here.
Never miss a story… Follow us on: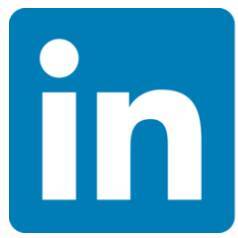 Security Buyer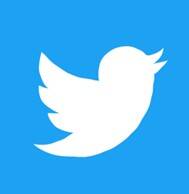 @SecurityBuyer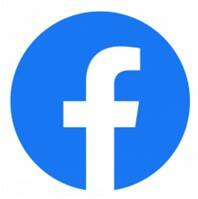 @Secbuyer
Media Contact
Rebecca Morpeth Spayne,
Editor, Security Portfolio
Tel: +44 (0) 1622 823 922
Email: editor@securitybuyer.com