By Louise Hobroh, Enterprise Segment Marketing Manager at Axis Communications
No retail operation can ever be successful unless both staff and customers feel safe. The role of security cannot be understated, but worryingly, there are increasing reports of violence, abuse and anti-social behaviour in retail settings. In fact, 2020 research by retail communication specialists, VoCoVo revealed that nearly half of UK retail workers (48%) had experienced verbal abuse following the start of the COVID crisis and nearly a third (32%) had experienced physical abuse. Not only this, but the abuse isn't limited to staff, with over half of UK retail workers (55%) claiming to have dealt with verbal altercations between customers, and 49% witnessing physical altercations between customers.
The situation isn't improving. The Retail Trust 2022 survey of more than 1,000 workers found that nine out of ten (90%) have faced abusive behaviour from customers, while more than two thirds (70%) expressed that verbal and physical assaults have increased in the last two years. The reality is that changes need to be made now to enable the protection of staff and visitors. Retailers need more support on the ground, and this can come from investing in smart technology. This can range from access control mechanisms to surveillance cameras, to network audio systems, and wearable devices. These surveillance technologies can be crucial to not only deterring unwanted and criminal behaviour, but also in ensuring incidents are rightfully dealt with or if when they do occur.
Wearable cameras for retail staff
In recent years, body worn cameras have come increasingly suited to retail environments. More specifically, open-platform body worn cameras are becoming smaller and lighter, with more discreet sensors.
The British Safety Council has described body worn cameras as an ideal protective tool in the retail sector, given they can reduce the risk of workers suffering violence and aggression from members of the public. When someone threatens staff, but then realises they are being recorded by a wearable camera, they're more likely to calm down or walk away due to the potential consequences of documented aggressive behaviour. In this sense, body worn cameras can be combined with traditional video surveillance for valuable additional insight for incident analysis.
In working environments such as retail where the employees are in close proximity to customers, wearable cameras can add value by potentially deterring and defusing incidents in addition to providing untampered and thus reliable evidence of incidents if they do transpire.
Recounting and monitoring behaviour
As mentioned, if an incident is to occur, body worn cameras can be key to gathering evidence. The wearable devices provide first-hand audio and video footage to help establish the cause and identify suspects. It can even help assess fault when there isn't a reliable third-party account of the incident. There are already existing instances from other industries whereby body worn cameras have been successfully used to secure a conviction. In the retail industry, the cameras can therefore help protect staff, visitors and stores against unwarranted accusations, false claims, and liability.
Additionally, compliance with health and safety regulations is also important for ensuring good working conditions for staff. When these are not maintained, the retail industry is exposed to the risk of expensive liability claims. Again, wearable camera solutions can come into play. In this instance they can provide proof that employees are conducting their work in a safe and proper manner, and that the surrounding working environment does not pose a threat. The video and audio recordings offer reliable and consistent records which can be useful in health and safety assessments.
For example, retail store audits are used to assess and analyse store performance over time. These can be tricky to conduct as they cover every detail within operations, including loss prevention, customer experience, health and safety and more. Wearable cameras make it easier to document and therefore keep track of any incidents that occur.
To further improve services in the retail industry, body worn camera footage can also be used to document instances that may involve dealing with violent behaviour which can include customer complaints, age related sales, and long queues.
Avoiding and addressing customer frustrations
Unfortunately, frustration is a common part of the retail experience, especially during peak shopping times. As a result, it can increase the likelihood of incidents in store as tensions mount. This can stem from overcrowding in stores, low stock, and long waits due to queuing. The key to managing negative customer experiences is to anticipate issues before they arise and to clearly communicate with customers to keep them informed.
Modern surveillance technology can help to ease these issues and improve the customers' experience in store, both in real-time and in future. For example, forensic data from network cameras can be used to measure and inform time spent in different areas to enable store optimisation.
Meanwhile, there are certain times of year such as around the lead up to Christmas or the post-Christmas rush for bargains where retail staff are faced with the challenge of managing a high footfall. This can result in long queues which contribute to customer frustration and the likelihood of an incident amongst the chaos. Cameras with people counting analytics can gather occupancy data in real time. This technology can help manage the number of people entering and exiting stores and so prevent overcrowding.  Complementary audio can also be used to play pre-recorded audio announcements or instructions based on occupancy levels.
Moreover, using people-counting analytics in cameras to measure capacity can alert staff to attend to different areas. For instance, if a long queue is forming then employees can be directed to open more till points to reduce waiting times. If a customer is waiting in a specific area and looking for help, then video cameras can detect them, and a local audio message can be played to reassure the customer that a staff member is on the way to provide assistance.
Another potential frustration for customers is stock availability. In response to this, artificial intelligence (AI) analytics on camera edge can be used to monitor shelf availability and alert the staff to replenish products.
Protecting people and property
Instances of verbal and physical assaults towards retail staff are continuing to rise. To combat this, it is in the retail industry's best interest to invest in the right surveillance technology. Network cameras have the potential to be visible deterrents of unwanted behaviour. From wearable devices to cameras placed in and around stores, these surveillance cameras serve as a reminder to customers that their behaviour is being monitored.
Even where incidents do take place and require further investigation, camera footage helps provide trustworthy evidence of what had happened. Meanwhile, combining smart technologies can greatly support the management of stores and improve the customer experience which simultaneously reduces the likelihood of hostility towards staff.
As time goes on, smart technology will only improve further and with that will come even more ways to support retailers in protecting their staff, merchandise and properties. Retail teams should invest in surveillance systems now to not only reap the benefits they provide today, but also to prepare them for embracing further support in the future.
To read more news and exclusive features see our latest issue here.
Never miss a story… Follow us on: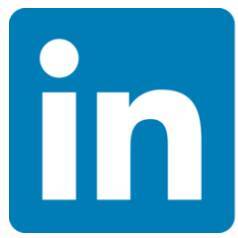 Security Buyer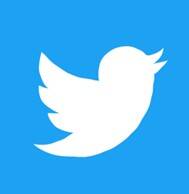 @SecurityBuyer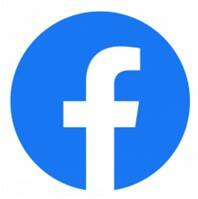 @SecbuyerME
Media Contact
Rebecca Morpeth Spayne,
Editor, Security Portfolio
Tel: +44 (0) 1622 823 922
Email: editor@securitybuyer.com