Noah Price, Head of the G4S Academy, explores exclusively for Security Buyer how modern physical and cyber security solutions underpin a smart city 
Critical national infrastructure (CNI) is, by its very nature, fundamental to the running of any country. Without the contribution from sectors such as energy, water, finance, communications, transport and health etc, society would be severely impacted. It should therefore be no surprise that CNI is a perfect target for those who may wish to cause major disruption or harm.  
Noah Price, Head of the G4S Academy, provides an overview of the security threats faced by critical national infrastructure, together with useful insight into how to stay one step ahead through security best practice in both physical and cyber convergence to achieve a fluid and connected smart city. 
Threats against CNI may be external or come from the inside and are constantly evolving. The principal threats against CNI include theft or damage to property, assets and materials, unauthorised entry (including terrorist, activist and urban exploration) and cyber attacks. 
The infrastructure which supports and underpins these sectors therefore needs to be protected against threat and harm and collect enough data to accurately secure premises, using modern methods and the latest technology, to ensure that critical operations are not disrupted should an attack occur. Such arrangements need a holistic approach to protect the entire infrastructure, including both physical and cyber security, and ensuring that culture, awareness and behaviour among staff, contractors and others, is ultimately driven from the top.  
Regulation and risk management  
Threats and risks faced by CNI need to be continually assessed and updated, and this is difficult because of ever-changing circumstances. Security equipment must be used effectively to monitor and record this data to make sure that infrastructure is using the latest technology and defences to secure their assets.  
Revisions of the threat levels relating to potential terrorist attacks also have an impact, with an expectation that security services have the ability to react to these changes instantly. This means having the resources to upscale security to the appropriate level, depending on the individual CNI environment. Having access to a pool of Suitably Qualified and Experienced Personnel (SQEP), plus a broad range of supporting services (such as canine, which can screen for explosives and firearms etc.), as well as being able to rapidly deploy surveillance technology (such as CCTV Towers), allows security organisations to effectively react to such demands and build an integrated security solution suitable to mitigate the threat. 
Managing ingress and egress 
All critical national infrastructure sites take a layered protection approach to security, with security checks kicking in before the perimeter for people, equipment and goods. However, this is frequently not as simple as securing one area, because many sites have multiple entry points, especially larger plants that may have connections via road, rail and ports. It is important that only authorised personnel are admitted to site and that they are adequately screened, without causing any unnecessary delays. It is also important that all areas of the network are accurately monitored with the latest security systems including surveillance, LiDAR, perimeter protection, flare detection and more to record and act on this data. 
Achieving the standards 
To achieve the required standards in CNI environments it is important to adopt intelligent security, using a risk-based approach, backed by specialist people and approved products. Personnel in design, installation and operations need to be suitably and highly qualified to carry out their roles. Many of these sites are visited by high-profile individuals, making them a target for terrorist activity and regularly selected by protesters. They are also a popular choice for urban exploration. For these reasons G4S uses enhanced security officers (ESOs) on its high-risk sites, who can undertake a skilled and informed approach to appease any hostile situations. ESOs are highly experienced (often with ex-military backgrounds) in the de-escalation of hostile situations such as protests. 
To read the full exclusive see our latest issue here.
Never miss a story… Follow us on: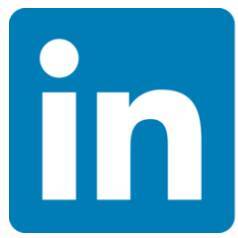 Security Buyer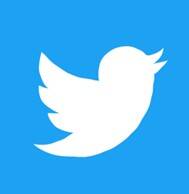 @SecurityBuyer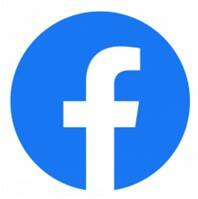 @Secbuyer
Media Contact
Rebecca Morpeth Spayne,
Editor, Security Portfolio
Tel: +44 (0) 1622 823 922
Email: editor@securitybuyer.com