Security Buyer takes a look at the advantages and disadvantages of solar powered video surveillance cameras and their applications in different environments 
New innovations in the field of solar-powered video surveillance systems are expanding their usefulness in the security and surveillance markets. Solar power offers reliable energy, cost savings and environmental advantages, and new wireless solar-powered video systems are now available for an expanding range of uses, especially for video surveillance applications. Here are some application factors that favour use of wireless solar-powered video systems — and some tips to maximise deployment of the systems: 
Choosing a location — Solar powered CCTV cameras are the perfect solution for maintaining security in remote or challenging environments. They can work with no grid connection, are entirely self-sufficient and can generate enough power to work almost indefinitely. Solar powered security cameras come as fully self-sufficient systems that can be installed in minutes and used for weeks with minimal maintenance.  
Deployment in remote areas beyond the reach of the communication infrastructure is an attractive facet of solar-powered systems. These systems are especially useful in dispersed or geographically challenging environments, such as parking lots, critical infrastructure, transportation facilities, public safety environments, along roadways — anywhere the technology can be leveraged to secure a large area.  
Solar panels work well in ambient light and produce significant energy even in fog or on overcast days. Solar-powered systems can function in almost any location, as long as installers don't position them under dense shade or under the eaves of a building. For most remote locations, a solar solution is a feasible option for video surveillance applications in outdoor environments. 
Minimise environmental impact — Creating infrastructure to support a traditional video system can be disruptive, especially in areas such as wetlands, high-traffic locales or other sensitive locations. When securing physical perimeters, a fence, trenching or physical barrier can disrupt wildlife migration patterns, limit business flow, interrupt classes or otherwise harm the natural environment. In contrast, wireless solar-powered video systems require no infrastructure and allow sensitive areas and revenue-generating activities to be secured as well as preserved. 
How do they work? 
The solar panels generate sufficient energy to charge the internal battery even during relatively low light conditions. The battery can typically store up to 21 days' worth of energy depending on the size, so even when the sun isn't shining, you can still protect your property. For extended periods of low light, you can connect a generator to the system to recharge the batteries. 
If there is internet access at site, most solar powered CCTV cameras have remote logins where you can review footage or watch live. You can also record and play messages over a built-in PA. 
Solar powered CCTV cameras are a modern solution to an age-old problem. How can you efficiently and cost-effectively secure remote sites? How can you provide adequate security at events, outdoor venues, remote work sites and other properties that don't have electricity? 
Installation ease 
Installing solar powered CCTV cameras is simple. All you need is a little hard standing or flat ground. The platform can typically be delivered and set up in minutes. Some larger systems can be installed using a forklift. The system can be sited, cameras aligned, solar panels set up and you can begin securing your property right away. 
That means: 
Less external wiring than traditional CCTV

 

No electrician needed

 

Products designed for optimum performance in all weather

 
Independent rechargeable power supply

 

No need to run vulnerable power cables

 

System can be moved depending on requirements

 

No grid connection necessary

 

Internet connection optimal but entirely optional

 
Using solar security cameras means security won't be compromised by a mains power outage. The panels can generate energy even without direct sunlight and keep the batteries topped up. Systems can be moved quickly and easily so can move with the event or the work, offering even more flexibility. 
4G connectivity 
A 4G, solar security camera system is a great replacement for traditional CCTV camera systems which are perfect when the location has no power or hard-wired internet connection. 
Instead of using a dedicated internet connection, a 4G surveillance camera transmits video signals over the mobile network utilising 3G/4G/5G via a data sim card, making it the ideal security solution for locations without internet and mains power. 
4G security cameras work in a way similar to your mobile phone: a data sim module is installed in the main control panel, and it can send signals over the mobile network to our monitoring station or direct to your mobile devices. 
Since 4G based security cameras need to run on the 3G/4G/5G network, they are also often referred to as 3G/4G LTE/5G mobile security cameras. Note that, in order to transmit videos, a data sim plan is required for a 3G/4G/5G security camera. We offer the appropriate sim card and data plan with up to 100GB per month included as standard. For battery/solar powered CCTV security cameras we can provide service via all popular networks including Vodaphone, O2, Three and others depending on your location to ensure you get a reliable and strong connection to your CCTV system. 
There are fewer limitations when installing a 4G, Solar CCTV Camera System as there are no internet or power requirements. Provided there is mobile phone service in the location (you can make phone calls and send texts and browse the internet), any location you require will be suitable for this system. 
To read the full exclusive and other news stories and exclusives, see our latest issue here.
Never miss a story… Follow us on: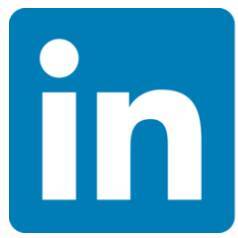 Security Buyer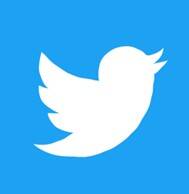 @SecurityBuyer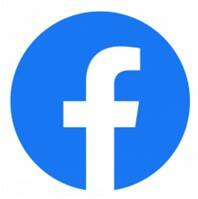 @Secbuyer
Media Contact
Rebecca Morpeth Spayne,
Editor, Security Portfolio
Tel: +44 (0) 1622 823 922
Email: editor@securitybuyer.com