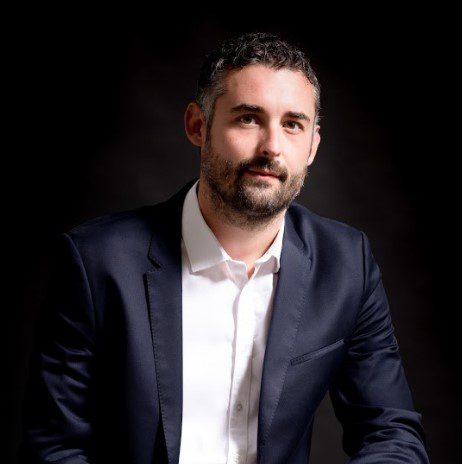 Vincent Dupart, CEO, STid talks to Security Buyer about the latest trends in the access control industry and the future landscape of technology
The access control market is taking a decisive turn towards contactless identification to protect people even more. STid, leading developer of high security contactless identification solutions, designs identification products and solutions for high security access control and Automatic Vehicle Identification. Vincent Dupart, STid's CEO shares his vision about the latest trends within the Access Control market.
How has Covid-19 changed the access control landscape?
The health situation is seriously disrupting our lifestyle. We're all aware of the need to mitigate the risk of infection. it's up to us to offer innovative solutions that address public health issues! We must turn the changes brought about by this situation into new challenges. The potential of the smartphone, an already essential item of our daily lives, offers new perspectives and creates new uses. 
What are the benefits of contactless access control?
Not only do contactless technologies reduce the risk of contagion but they add value both for users and for companies looking for secure solutions that allow simplified and secure management of their access control. The smartphone, our greatest personal device, becomes the access control key thanks to its operational effectiveness, flexibility, efficient access and intuitiveness. Solutions such as STid Mobile ID offer new keys to access control. STid Mobile ID digitalises all your access credentials or cards into one single mobile application. The system manages physical employee access and visitor access. When the smartphone is switched-on and even during phone calls, it becomes a means of identification that uses several different modes. 
For companies, one virtual card is between two and five times cheaper than a physical card. No more consumables, printing and personalisation costs, recycling expenses or costs incurred when cards are lost or damaged. The solution offers economies of scale and higher operational efficiency, all in an eco-friendly package.
Could you explain what 'instinctive security' means? 
STid's success is based on our ability to combine two contradictory needs: the requirement for flawless security from Security Departments and the necessity for a seamless user experience by removing identification restraints. With STid, access control becomes instinctive and guarantees data protection. For example, with STid Mobile ID we offer new modes of identification to allow users contactless entry choices and simplicity. STid's innovative solutions ensure that access control is no longer seen as a constraint. STid Mobile ID is now compatible with SIRI on iOS to effortlessly open doors. With a simple "Hey Siri, open the door!", you can pair your iPhone's voice command with STid Mobile ID to achieve perfect contactless access! An efficient way to merge high security and health protection measures.
All our access control solutions are futureproofed and can easily adapt and evolve to our end-customer needs.
How do you ensure innovation in a continuously evolving market?
STid's vision is to create products and solutions that grow with ever-changing security needs. With COVID-19, the "unexpected" has abruptly changed customer's needs. STid is especially well-positioned to address these new challenges. We rise to such challenges on a daily basis and our high security Architect Reader range exceeds expectations. Our readers can evolve by simply adding Biometric, QR-Code and Multi-technology modules to meet current demands for additional functionality and safety.
What are STid's keys to success in the access control market?
We believe that the keys to our future success lie heavily in that we promote open technology. We guarantee organisations independence and autonomous management of their security. They are not locked into a solution or tied down by constraints. This freedom is vital for STid: our customers are not locked into a solution or tied down by proprietary technologies. A good example is that customers now have full control of their security portfolio. This allows them full control and ownership of their management keys which allows a quick response in relation to third party technology. 
Another STid strength is our capacity to offer uniformed end-to-end security. In today's world Data Integrity is of the highest importance therefore the encryption and authentication mechanism implemented are essential. We ensure impeccable end-to-end security between the card and the reader (with MIFARE DESFire EV2/EV3 technologies), and between the reader and the controller/LPU with systems capable of supporting OSDP and SSCP protocols. 
With the postponement of events over the past year, has it been difficult to communicate with the industry?
Despite this period being challenging, we supply all the necessary tools to ensure optimal support to our clients to ensure complete project success. Our investment in a robust IT infrastructure has allowed us to set up teleworking and maintain an optimal quality of service. The trust that we have built with our partners and customers has been gained over time and as soon as possible, we want to meet them again. Now STid continues to evolve, innovate and invest!
You are engaged in digital security. You founded the S.P.A.C. organisation. What are its objectives?
We have formed S.P.A.C. to help the security Industry 4.0 ecosystem in the choice and the development of trusted solutions. Today, we must pursue a collaborative response to fight against cyberattacks with the ever more connected environment and to secure the ever more varied connected entities. S.P.A.C. will rely on the French and European regulatory framework to increase the level of security solutions and in conjunction with the certified CSPN standard SSCP protocol, which permits interoperability.
Do you have any exciting plans for the near future that you could disclose to us?
The current health crisis is a typical illustration of the importance of flexibility. Next step? Continue to make the identification process even more instinctive, smarter, innovative and strengthen the levels of trust and powerful relationships with our partners and customers.
Another essential point is our international development. Within 5 years, 2/3 of our turnover will be generated internationally. We are targeting the United States, the Nordic countries, the Middle East and the United Kingdom. We will continue to expand our teams both in France and internationally. Please don't hesitate to look at our regional offerings!
Anything else to note?
We place the relationship with our partners at the very heart of our global strategy. This is our key message for our employees every day, which explains our willingness to develop existing teams to provide even greater support! With this in mind, STid's headquarters is expanding: a new 1,100 m2 state of the art building has been created to allow up to work much more effectively and improve the employee working environment. This combined with the integration of a nursery and concierge services, etc. our ethos is to maintain all current quality service levels and retain STid's unrivalled industry reputation!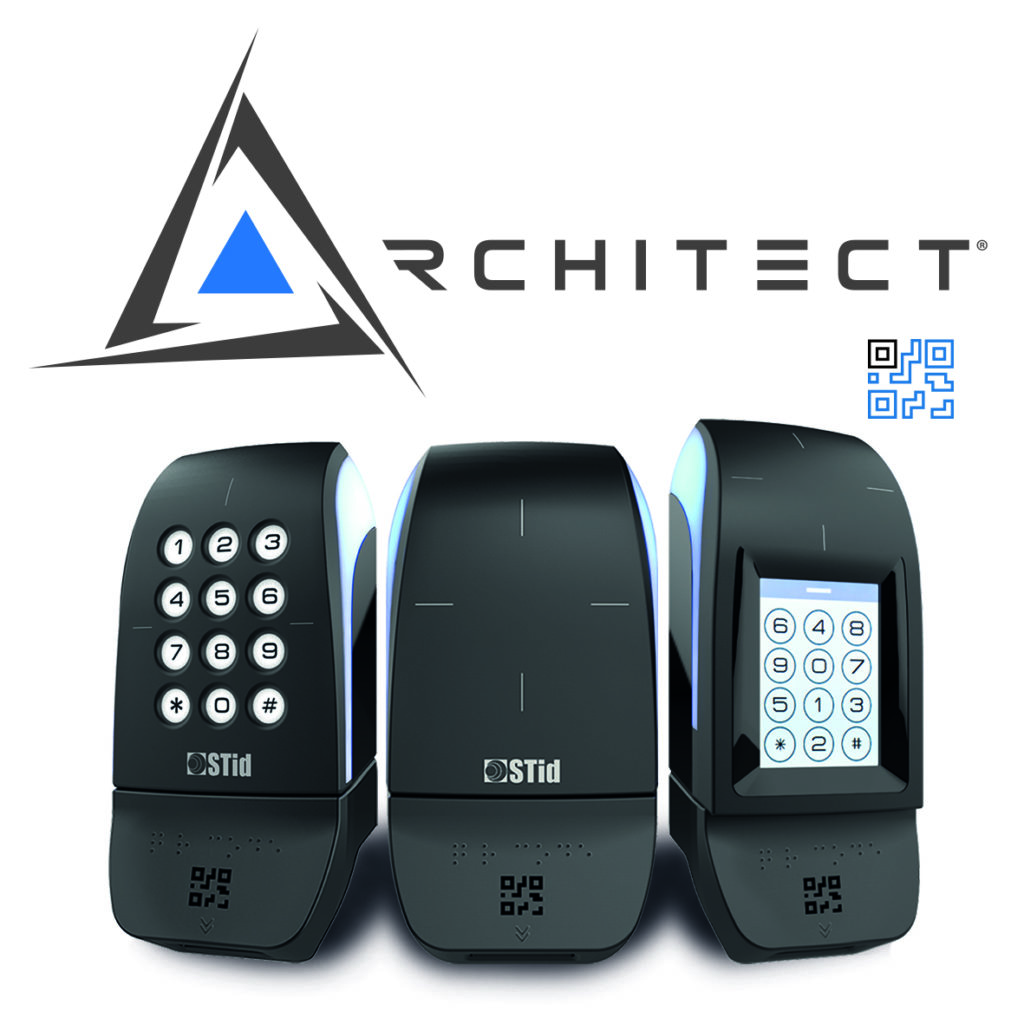 Product Showcase: QR Code Architect Blue
Our multi-technology RFID, NFC and Bluetooth readers are equipped with a QR code / Barcode module to enable the identification of employees and visitors. Identification by QR code simplifies the management of temporary access in offices, parking lots or any other infrastructure.
Visitor access management demand has soared. A technological answer was needed for customers already equipped with STid readers, without replacing their current installation. Architect Blue QR Code meets this need and simplifies visitor access. You just simply connect a module to your existing Reader.
It is a cost-effective and reliable solution to visitor management within an office or facility. 

It guarantees QR Code-reading day and night and in all weather conditions: very bright environments, reflections, indoor or outdoor… 

The design of the reader makes it very robust in harsh environments. It can therefore be used outdoors and offers high levels of resistance to vandalism (certified IK08). 
One effective and yet secure way to easily manage different user profiles such as visitors, employees, drivers, deliveries etc. with simplicity and security!
To stay up to date on the latest, trends, innovations, people news and company updates within the global security market please register to receive our newsletter here.
Media contact
Rebecca Morpeth Spayne,
Editor, Security Portfolio
Tel: +44 (0) 1622 823 922
Email: editor@securitybuyer.com