Trellix announced the launch of its Trellix Xtend Global Channel Partner Program. Xtend was developed to increase profitability, engagement, and growth for partners through widespread adoption of the Trellix XDR platform.
Partners in the Trellix ecosystem have a unique opportunity to develop and deliver value-added services on top of the only XDR platform of its kind. Trellix XDR takes a 'living security' approach through broad and deep integrations across native and third-party providers. This enables partners to sell to global customers and easily integrate Trellix within customers' existing environments. It removes complexities, improves efficiency, and adds sophisticated detection, response, and remediation of cyber threats endangering operations.
With Trellix's large, established installed base, Xtend partners can up-sell and cross-sell Trellix solutions — including Endpoint, Security Operations (SecOps), Network Detection & Response (NDR), Data Loss Prevention (DLP), Email Security, Managed Detection and Response (MDR) services, and more within existing accounts.
"Partners are at the forefront of our global sales strategy," said Britt Norwood, SVP of Global Channels and Commercial at Trellix. "To be effective, our new partner program had to be built from the ground up with their needs in mind. We spent a great deal of time listening to partners, reviewing industry best practices, and developing the right approach to enable partners to increase profitability, better support their customers, and lead in the XDR market."
"The launch of the Trellix Xtend program comes at a crucial time for organizations, as an evolving security landscape continues to give rise to new threats to their data, finances and reputations. Our partner-led approach is focused on anticipating the needs of our channel ecosystem, and we're committed to providing EMEA channel partners with the right elements to drive growth and build their own customised services," added Luca Brandi, EMEA Channel Sales Director at Trellix. "By bringing the best of our expertise and solutions into one place, our program aims to equip our partners with the resources and capabilities to become trusted, valuable advisors to their customers through our XDR platform. EMEA is a key region for Trellix and the new Xtend program will enable us to collaboratively develop current capabilities and boost business opportunities for partners. Ultimately our approach will not only enhance customer experiences but, critically, will improve their security posture — wherever the threats may be."
As part of Xtend, Trellix has made significant investments in partner development programs to improve the user experience, educate sellers on the Trellix platform, and provide more sales opportunities. Resources now available to partners include:
• Trellix Partner Portal – robust upgraded repository of guides, sales playbooks, and other capabilities, including deal registration and incentive management, to help partners succeed
• Trellix University – comprehensive learning management platform dedicated to increasing expertise and knowledge transfer to partner sellers
• Profitability Programs – unique and continuous structure to maximize value and fuel partner growth
• Technical and Sales Resources – dedicated support system for partners to simplify the customer's journey
• Demand Generation and Marketing Support – turnkey program to enable ongoing go-to-market opportunities and to drive qualified leads
"The new Trellix channel program was built with partners in mind, which sets it apart from the competition," said Dr Ali Baghdadi, Senior Vice President & Chief Executive at Ingram Micro Inc. and Trellix partner. "Their approach directly reflects the evolution of the channel and enables us to provide excellent customer experiences and build trusted relationships by delivering essential security services and solutions. A deeper partnership with Trellix, ongoing support, and opportunity creation will help fuel our growth. We look forward to our continued collaboration with Trellix to find the best solutions for keeping our customers safe."
The Xtend partner ecosystem consists of the Security Innovation Alliance, OEM & Embedded Alliance, Solution Providers, Security Advisors, and Marketplace partners. Visit https://www.trellix.com/en-us/partners.html to learn more about the Trellix Xtend Global Channel Partner Program.
To read other news stories and exclusives, see our latest issue here.
Never miss a story… Follow us on: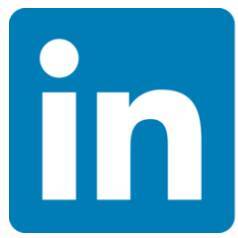 Security Buyer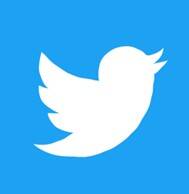 @SecurityBuyer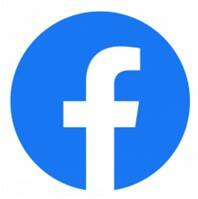 @Secbuyer
Media Contact
Rebecca Morpeth Spayne,
Editor, Security Portfolio
Tel: +44 (0) 1622 823 922
Email: editor@securitybuyer.com