Wigan's DW Stadium has demonstrated its commitment to staff and customer safety, becoming the first stadium in the UK to receive a National Policing Award for Safety.
The DW Stadium, home to Wigan Athletic and Wigan Warriors, achieved a 5-star accolade after successfully taking part in a pioneering, police-led initiative to improve the safety and security of its premises for the benefit of staff, customers, and local communities.
Available as an on-line self-assessment, Licensing Security & Vulnerability Initiative (Licensing SAVI) brings together, for the first time, all the information that licensed premises need to comply with the requirements of local police and council licensing teams, achieve a star-rating and have the opportunity to apply for Licensing SAVI accreditation and an award.
The 25,138-seater stadium, opened in 1999, is host to various sporting and private events throughout the year. Located in the heart of the North-West of England, the DW Stadium is a versatile venue featuring 12 flexible meeting and event rooms that can accommodate up to 500 guests for various function types, including conferences, meetings, training days, seminars, product launches and exhibitions.
Andy Birch, Operations Manager at the DW Stadium, said: "We are delighted to be the first stadium to have received this award. The Licensing SAVI online assessment allowed us to test our processes against industry best practice and to enhance our already robust standards. Having this seal of approval, which demonstrates a commitment to ensuring the safety and wellbeing of anyone working at or visiting a facility, is an accolade I would recommend for any venue to work towards."
Mark Morgan, Business Manager, Licensing SAVI, said: "We are delighted that the DW Stadium has been awarded our 5* accreditation, becoming the first sports stadium in the country to receive our award in doing so. Working in partnership with Wigan Borough Council, Greater Manchester Police and the DW Stadium, we hope to showcase how we continue to work together to enhance the security, safety, and vulnerability for all those who work at or visit the stadium and local area, whether on a match day or during the private use of their excellent hospitality areas. We are grateful to Andy and the team at the DW Stadium in helping us to showcase the versatility of Licensing SAVI across different venue types and in supporting us to shape the process for sports stadiums in the future."
The local council has seen a number of different venue types join the scheme, including a wide range of pubs, clubs, restaurants and hotels. Joanne Brockley, Licensing Manager, Wigan Council said: "We are all so delighted that DW Stadium has become the first sports stadium in the country to go through the LSAVI process, and in particular to receive the top 5-star rating. This is a great achievement for Andy and the team at DW Stadium. Becoming the first stadium in the UK to receive this accreditation is also a highlight for Wigan Borough."
Licensing SAVI was developed at the request of the Home Office by Police Crime Prevention Initiatives (Police CPI), which works alongside the Police Service to deter and reduce crime. As well as provide safer and more secure venues for managers, staff, customers, and local communities, it also seeks to reduce demand on Police Forces, NHS Ambulance Services and Accident & Emergency Departments.
A YouGov survey of 5,050 adults aged 18-45 in England and Wales commissioned by Police CPI in September 2021 found that 79% of adults agreed with the statement that 'recent publicity around the safety of women and girls has made it more important for licensed premises to improve their safety procedures'.
As with all other venue types, the research also found that support for improved safety in stadiums and arenas is greatest among women – with 71% of women wanting improved safety in stadiums compared to 60% of men.
Licensing SAVI covers critical issues like responsible drinking, drugs misuse, violent behaviour and safeguarding vulnerable customers through to preventing opportunist theft and improving physical security, such as lighting and CCTV.
It also covers drink spiking, an issue which has hit national headlines recently with a number of victims from around the country reporting being assaulted with needles.
Most measures included in Licensing SAVI can be introduced quickly and at little or no cost.
The first police award of its kind, Licensing SAVI aims to support the licensing trade and is backed by the National Police Chiefs' Council and Project Servator, a police-led vigilance scheme to deter terrorist attacks at crowded-places.
To read more news and exclusive features see our latest issue here.
Never miss a story… Follow us on: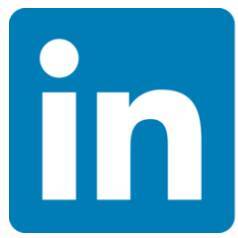 Security Buyer UK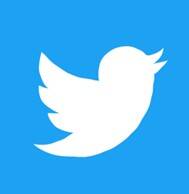 @SecurityBuyerUK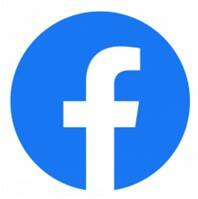 @SecbuyerUK
Media Contact
Rebecca Morpeth Spayne,
Editor, Security Portfolio
Tel: +44 (0) 1622 823 922
Email: editor@securitybuyer.com