Irrespective of the broader economy the fight for IT talent remains and it starts with the companies' senior managers.
With the unemployment level in the UK at its lowest since 1974 and pay growth still failing to keep pace with soaring inflation, organisations looking to build out their IT teams need to look internally. This is according to managed services provider Espria.
Clinton Groome, COO at Espria, stated: "For businesses large and small, organisations looking to bolster their IT teams, need to look within the organisation first to ensure that it is offering the most attractive careers."
Compounding this problem is a very clear digital skills gap. A recent survey of
of 5,000 UK workers – Nature of the UK's Digital Skills Gap report – clearly identified that the lack of digital skills is hurting the economy in general, and businesses in particular.
The report found that around 22% of employees admitted a lack of digital skills was impacting their ability to hit targets and more than half (58%) said they had received no digital training from their employers.
"This means that organisations are facing a real double whammy – lack of IT talent for hire and lack of skills amongst the existing workforce," continued Groome.
"The goal must be – as we enter a new year full of economic uncertainty – that all businesses need to nurture their homegrown talent.  IT staff need to be allowed a healthy work/life balance and feel supported in managing external stress factors. For a business to retain its key employees, they really need to demonstrate they value their employees."
"To confirm these ideas, two recent surveys from McKinsey indicate that 87% of companies feel inadequately prepared to address the skill gap, and the majority (61%) of HR professionals believe hiring developers will be their biggest challenge in 2023," added Groome.
Studies show that one of the greatest tools to increase engagement is a comprehensive onboarding process. But providing a great candidate experience from the moment they receive the offer of employment, can be costly and time-consuming.
Helen O'Hanlon, HR Director at Espria stated: "My advice is to provide a great candidate experience from the moment an offer of employment is extended. This will inevitably become an important aspect of attracting and retaining top talent and includes everything from the initial job posting and application process, to the offer itself and onboarding. It is a way to show candidates they are valued and that the company is committed to their success."
"While striving to provide this type of experience is admirable, it can also be costly and time-consuming. It may require additional resources and effort to ensure that every touchpoint is smooth and seamless for candidates. This can include creating detailed job descriptions, updating the application process to make it more user-friendly, providing thorough onboarding materials and training, and offering ongoing support and development opportunities for new hires. While it may require a significant investment of time and resources, providing a great candidate experience is worth it in the long run. Not only does it help to attract and retain top talent, but it also has the potential to improve employee satisfaction and productivity, leading to a positive impact on the company's overall success."
O'Hanlon added, "The results of low engagement, such as increased staff turnover, low productivity and poor performance can all be hugely costly to the bottom line of any organisation. But there is an alternative – nurturing talent positively impacts company culture, growth and commercial success through creating an engaged and committed workforce."
To read more news and exclusive features see our latest issue here.
Never miss a story… Follow us on: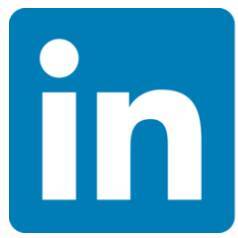 Security Buyer UK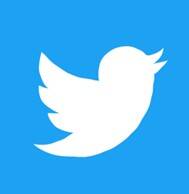 @SecurityBuyerUK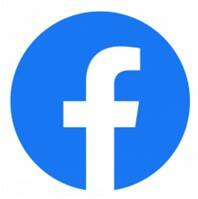 @SecbuyerUK
Media Contact
Rebecca Morpeth Spayne,
Editor, Security Portfolio
Tel: +44 (0) 1622 823 922
Email: editor@securitybuyer.com