Security Buyer discusses the ability to utilise video surveillance and ANPR to drastically improve traffic management in urban areas 
As the population rapidly grows across the world, our urban areas are being continuously improved, as they grow substantially. In addition, vehicle usage has also seen a dramatic surge, despite many countries implementing low emission zones. With more vehicles on the road, electric or not, highways need continuous development.  
Traffic monitoring has grown to new levels with the latest surveillance camera technology. Daily commuters watch traffic cams on the morning news to get the latest traffic reports before heading out. CCTV cameras are present on busy roads, atop traffic signals and located on highways with busy intersections. Cameras are used for monitoring traffic, recording traffic pattern data and monitoring and observing traffic. Cameras are even used to issue tickets for moving violations. 
There are several advantages to installing traffic surveillance cameras which can be summed up briefly by the following. 
Help Commuters – Cameras located on heavily congested freeways, highways, interstates and major road arteries share their video feeds with both television and radio news stations, who then pass the information along to commuters via traffic reports. Traffic patterns vary and there are times when a road closure or severe accident occurs and traffic alerts help commuters cut valuable time off their drive. 
Information – State departments of transportation use traffic cameras to monitor vehicle flow on streets, roads and major arteries. Besides monitoring our roads for closures or accidents, traffic camera footage helps the state department make decisions regarding our future construction and road development. 
Law Enforcement – Traffic cameras also are used to enforce speed limits and red light laws. Cameras issue tickets for moving violations and work to limit the number of officers needed for issuing citations. 
Safe Driving – Cameras that are prominently displayed at intersections encourage drivers to drive safely and discourage moving violations. 
However, despite the clear benefits there are always additional complications when it comes to security cameras. Besides the typical challenges such as storage solutions and privacy ethics, some basic considerations are: 
Weather Conditions – Weather, be it wind, heat, rain, snow or ice can wreak havoc on surveillance cameras. It's vital to install cameras that are designed for harsh conditions. 
Accidents – Since most traffic cameras are installed at intersections and busy roads, there is always the chance that traffic accident could severely damage your traffic cameras. 
IoT and AI 
It is not difficult to imagine the state of traffic flow during peak hours in a city, and increased traffic accidents also indirectly result in more social costs. 
Over 70% of the population is projected to congregate in cities in the future but transportation infrastructure will not see an equal proportionate increase. Solving traffic congestion and improving transportation quality given such infrastructure limitation will be the most important objective in managing city traffic. 
Having completed its road safety artificial intelligence solution for Taoyuan City, Avalue Technology has since collaborated with many partners to develop AIoT dynamic traffic management solution. 
Implementing IoT to monitor and control signaling equipment at 25 road junctions in Xinyi, Nangang and Songshan Districts in Taipei City, and using artificial intelligence combined with dynamic signal control system supported by Intel Distribution of OpenVINOTM toolkit, area-specific traffic condition at each moment in time is managed through real-time and appropriate control logic based on data analysis of traffic flow, vehicle type and model, traffic direction, road occupancy rate, yellow light hesitation distance and human flow, etc. at major intersections and connected junctions. 
As traffic signals at each intersection affect traffic orderliness in an entire city, Avalue intelligent dynamic traffic management solution helps to optimize traffic flow and ensures a safer and smoother driving experience. 
Traffic signal controller used to be monitored and controlled through regular patrols, or nearby residents would report on any problem with the signal controller, and the relevant authority will arrange for repairs. Thus, tremendous time and cost is spent from the point a problem occurs to the time the equipment is repaired. 
Currently, many manufacturers use micro current sensors and IoT applications to give administrator remote control over outdoor signal controller. Not only does this reduces the costs of human patrols but also effectively reduces repair and maintenance time, improving traffic service quality…
To read more news and exclusive features see our latest issue here.
Never miss a story… Follow us on: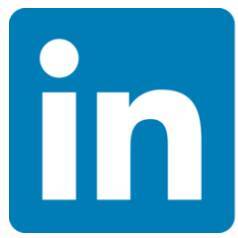 Security Buyer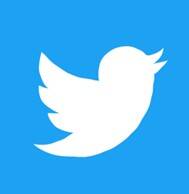 @SecurityBuyer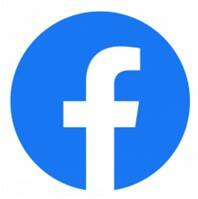 @Secbuyer
Media Contact
Rebecca Morpeth Spayne,
Editor, Security Portfolio
Tel: +44 (0) 1622 823 922
Email: editor@securitybuyer.com