Kompozable, a new Manchester-based intelligent technology company which helps businesses thrive in the digital economy, has been launched by industry experts Bryan Oak and David Procter. 
Kompozable is on a mission to make intelligent technology work for everyone.  It helps improve organisational agility, flexibility and resilience, transforming the way enterprises operate by ushering in the age of digital, data-driven and composable business capabilities.  According to Gartner, composable businesses will outpace the competition by 80% by 2023. Kompozable is focusing on the engineering, design and implementation of intelligent technologies, data and process automation, and integration solutions to provide this competitive edge. 
The start-up is eyeing rapid growth over the next 12 months, with an initial focus on serving enterprises in the Manufacturing, Supply Chain, Transport and Logistics sectors. It plans to open an office headquarters in Manchester City centre and grow its team to 20 over the next year. With a commitment to supporting up and coming talent in the region, Kompozable plans to build out its own tech capabilities to focus on the development and delivery of data, automation and AI-based solutions to solve enterprises' most pressing challenges.
With over 30 years of tech industry experience and extensive knowledge of cross-sector operations and supply chain management, Bryan Oak will lead Kompozable's consulting and client engagement. His previous roles include Enterprise Solutions Director at Xansa (now Sopra-Steria), CSC (now DXC) and Supply Chain Consulting at IBM.
David Procter, an experienced CTO-level technology leader, will spearhead digital and intelligent technology delivery at Kompozable. David has more than 30 years of experience leading technology programme delivery, in sectors ranging from Financial Services and Telecommunications, to Public sector and Healthcare. His previous roles include CTO at a challenger bank, key roles in agile programme delivery for the NHS and Programme Manager of Identity and Data at the UK Home Office. 
The duo has a strong existing network across Manchester, the North West, Yorkshire and the East Midlands, which has enabled them to kick start activity since Kompozable's inception in Autumn 2021. The business has already secured a strong roster of clients to build on, including a FTSE 250 transport and logistics company, and wholesale distribution business units of a major Plc. 
The core team is currently supported by a network of associated partners, and the start-up has already secured several key partnerships including Microsoft for Azure Data, Integration &, PowerPlatform, Boomi, and TimeXtender. 
Bryan Oak, co-founder at Kompozable, commented: "Kompozable is a way for David and me to utilise the skills and knowledge that we have been building for over 30 years. We aim to be the most collaborative business in the industry and are passionate about creating long-term partnerships – from clients to vendors and suppliers.
"We are proud to be headquartered in Manchester, a city globally renowned for its innovation and collaboration. The opportunity in our city region cannot be underestimated, and it is our mission to develop the next generation of diverse tech talent in Manchester as we expand our services throughout the UK. "
David Procter, co-founder at Kompozable, added: "At Kompozable, our purpose is to make intelligent technology work for everyone. We believe that when used properly it can be transformational for businesses, no matter their size or sector. 
"In our experience, we have seen a real need for modernisation of the data estate as the first step towards embracing intelligent technology for businesses. We hope to drive the future of enterprise tech by guiding businesses on their intelligent technology journeys and delivering positive business outcomes and tangible return on investment for our customers."
To read more news and exclusive features see our latest issue here.
Never miss a story… Follow us on: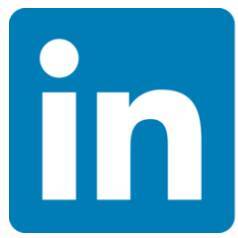 Security Buyer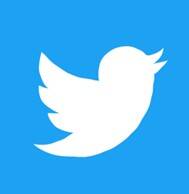 @SecurityBuyer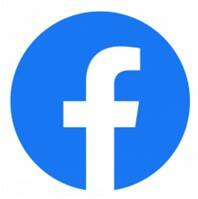 @Secbuyer
Media Contact
Rebecca Morpeth Spayne,
Editor, Security Portfolio
Tel: +44 (0) 1622 823 922
Email: editor@securitybuyer.com